I've known Joseph Elliott-Coleman for donkey's years. A group comic book fans in London who met at the pub once a week in the early noughties. spinning out of the old Warren Ellis Forums, via a few of its offshoots, and finding a common pub to pitch up. Occasionally a park, a nightclub, a flat, a 24 hour comic session, even a barbeque. Some members of our group became rather successful in comic books and related media. Kieron Gillen, Jamie McKelvie, Antony Johnston and Alex De Campi were four to namedrop. Others tried and were successful in their own right, but didn't always make it to the big time. But could we be about to add Joseph to that tally of those that did?
Because his name just popped up on my Amazon feed.
Contributing a novella to the new Judges Vol 2 anthology, set in the 2000AD world of Judge Dredd and published by Rebellion. I'd been talking with Joseph about his creative writing plans for some time, and I couldn't be happier.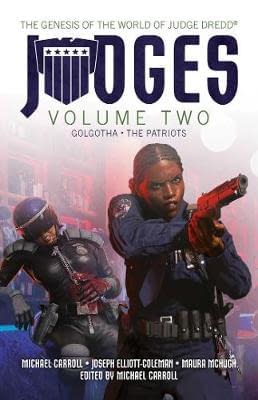 Published on May 20th 2020, there are some other people contributing to the book. But was I sitting with them in a pub twenty years ago talking bollocks? No. But here is the description of their collective work.
The second volume of the hit new series exploring the early history of 2000 AD's all-powerful "Judges."

The United States of America, 2041

Eustace Fargo's new justice system has been in effect for close to a decade. The old days of long waiting times and investigative backlogs are over: judgement is quick, and sentencing is instantaneous. The old police academies have all shut down, and the new order is triumphant.

But are things any better? Unrest is worse than ever. Criminals are more likely than ever to kill rather than be caught. There's a war coming for the streets…

This omnibus collects three novellas by Michael Carroll, Joseph Elliott-Coleman and Maura McHugh.
Nice one sir. Pint at Thought Bubble?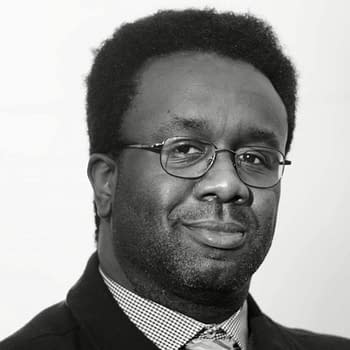 Enjoyed this article? Share it!