Justice League of America #27 Review: The Timey-Wimiest of Supervillains Return
We are shown a confrontation between Ray Palmer and Chronos in the Microverse, and we next see Chronos attacking the Justice League of America as they continue to rebuild Happy Harbor. The JLA recently discovered a place where Ahl, the God of Superheroes, touched the Earth beneath Mount Justice, and Chronos wants to use that to go back and time and prevent Ahl from allowing superheroes to be born on Earth.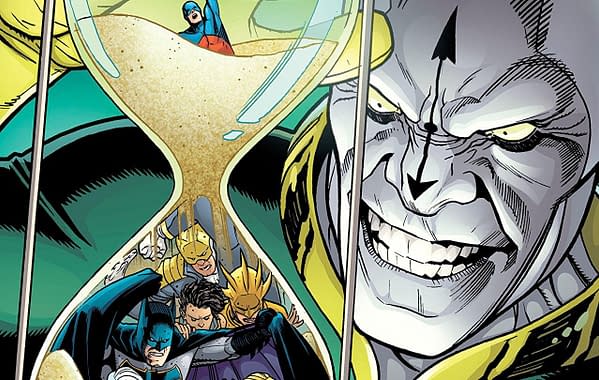 It's nice to see Chronos back and causing problems for another Atom after all this time. Steve Orlando has the rogue in rare form too; he's chatty, arrogant, and verging on madness.
Orlando has noticeably gotten a hang of balancing the character moments and the main story in this book too. Before Chronos arrives to fight the JLA, the team is chatting about the future while rebuilding Happy Harbor. We learn where Frost, the Ray, and Vixen's headspaces are, and we see whether Aztek is planning on sticking with the group.
The one thing that goes unexplained—and I may have missed the issue where this is made clear—is how Ahl is responsible for the existence of superheroes. It's odd that all these origin stories somehow exist because of this single monolithic deity, and it's a hard idea to swallow. Perhaps this will be explained in the next issue.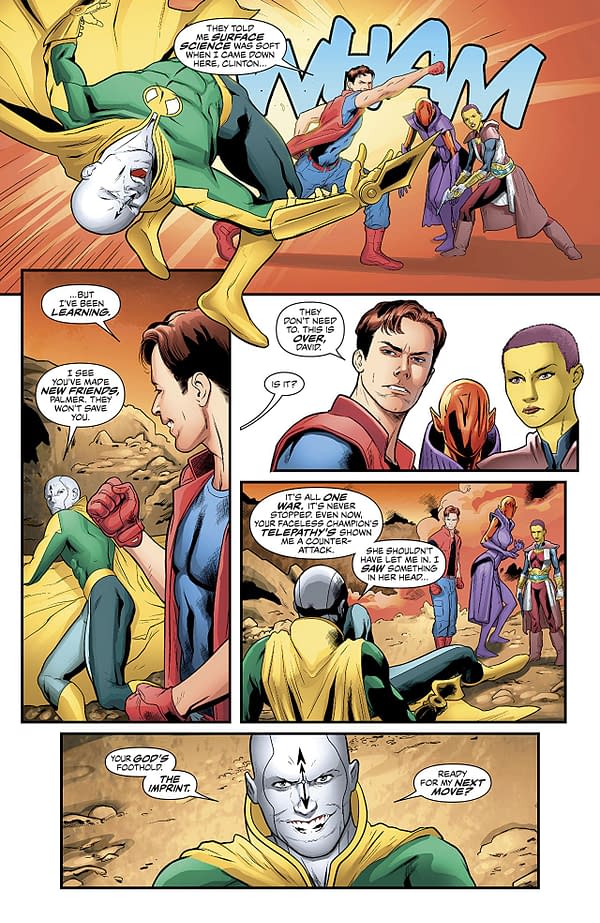 Hugo Petrus' artwork impresses with its combination of realistic styling and focus on movement and flow. There are many solid action panels in this issue, and the only drawback to the art is the occasional odd face angle. Chronos' costume has had some cool alterations to it as well, and his gear, time-warping sundials and exploding hourglasses, make for fun visuals. Hi-Fi's color art is enjoyably bright and saturated, giving this world a classic comics atmosphere.
Justice League of America #27 is another compelling issue in the Steve Orlando series. Chronos makes for a fun and classically evil antagonist, Petrus and Hi-Fi kill it on the art, and the pacing is handled very well. This one earns a recommendation. Give it a read.