On Tuesday the 13th, the day after Stan Lee died, his company POW! Entertainment of Beverly Hills, California (now owned by the Chinese IP company Camsing International Holding) filed to register four new trademarks.
Smilin' Forever In Our Hearts
Smilin' Stan
Stan Lee – The Man And The Legend
Stan Lee – A Superhero For The Ages
These have been registered for the following areas;
Printed materials, namely, newsletters in the fields of motion pictures, television programs, animation, fiction, fantasy, comic books, drama, action, adventure, graphic novels and cinematic entertainment; a series of fiction books, comic books, graphic novels and books in the field of in the field of animation, cartoons, drama, action, fantasy, adventure, science-fiction, romance and suspense; paper and cardboard products, namely, address labels, adhesive labels, adhesive note paper, adhesive notepads, agendas, appointment books, art pictures, art prints, bathroom tissue, blank cards, blank note cards, blank notebooks, blank or partially printed paper labels, book covers, bookmarkers, book-cover paper, cardboard hang tags, children's wall stickers and murals, Christmas cards, children's arts and crafts paper kits, coasters made of paper, coasters of cardboard, craft paper, daily planners, decorative paper centerpieces, engagement books, envelopes, facial tissue, flags and pennants of paper, graphic prints and representations, hand towels of paper, holiday cards, illustrated notepads, letter paper, memo blocks, note cards, notepads, occasion cards, paper bags and sacks, paper banners, paper gift cards, paper gift tags, paper hang tags, paper note tablets, paper party bags, paper party decorations, paper cake decorations, paper cake toppers, paper serviettes, paper table linens, paper gift tags, paper tissues, paper towels, party favor gift boxes sold empty, party ornaments of paper, picture books, picture postcards and printed paper signs; bookbinding material; photographs; stationery; adhesives for stationery or household purposes; artists' materials, namely, paint brushes, art pads, art paper, artists' pencils, artists' pens, arts and craft clay kits, arts and craft paint kits, chalk, chalk sticks, color pencils, colored pens, craft glue for stationery and household purposes; drawing pads, drawing paper, drawing rulers, drawing tablets, easel pads, felt marking pens, felt pens, felt tip markers, felt writing pens, felt-tip pens, highlighter pens and markers, ink pens, modeling clay, nail stencils, iron-on transfers, sketch books and sketch pads; books, namely, a series of fiction books, graphic novels, comic books, and books in the field of in the field of animation, cartoons, drama, action, adventure, science-fiction, romance and suspense; children's activity books; puzzle books, brain game books, word game books, children's storybooks; children's books; address books; bumper stickers; coloring books; comic books; poster books; graphic novels; notebooks; diaries; blank writing journals; magazines in the field of animation, cartoons, comics and children's entertainment; posters; calendars; scrapbook albums; sticker albums; sketchbooks; photograph albums; crayons; arts and crafts paint kits; markers; pens; erasers; pencils; pencil cases; decorative pencil-top ornaments; activity kits consisting of stickers and toy stamps; decals and removable tattoo transfers; stickers; pencil sharpeners; school supply kits containing various combinations of selected school supplies, namely, writing instruments, pens, pencils, mechanical pencils, erasers, markers, crayons, highlighter pens, folders, notebooks, paper, paper clips, pencil sharpeners, writing grips, glue for stationery purpose; folders; binders as stationery; paper clips; paper staplers; staple removers; slate boards for writing; stencils; rubber stamps other than hand tools or parts of machines and stamp pads; paper pennants; paper party decorations; paper cake decorations; paper party supplies, namely, paper napkins, paper place mats, paper gift wrap and paper gift wrapping ribbons, paper table cloths and paper party bags; gift bags; printed invitations; postcards; trading cards other than for games; greeting cards; writing paper; envelopes as stationery; memo pads; and lunch bags of paper
Not sure of the demand for 'Smilin' Forever In Our Hearts' lunch bags, but the trademarks have been filed…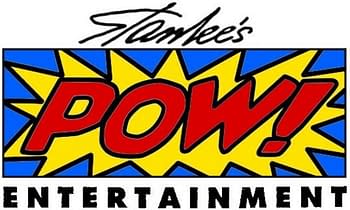 Enjoyed this article? Share it!