Legion Of X #2 Shows A Possible Future For Krakoa (Spoilers)
The future is a foreign country. They do things differently over there. In today's Marvel Comics we get a couple of glimpses of what is to come. Blindfold gets powered up in Legion Of X #2 giving us a glimpse of one such place to be, with a future with Legion in control of the X-Men, Mystique wearing the Destiny mask, and Nightcrawler with the Nightcrawler demons around him.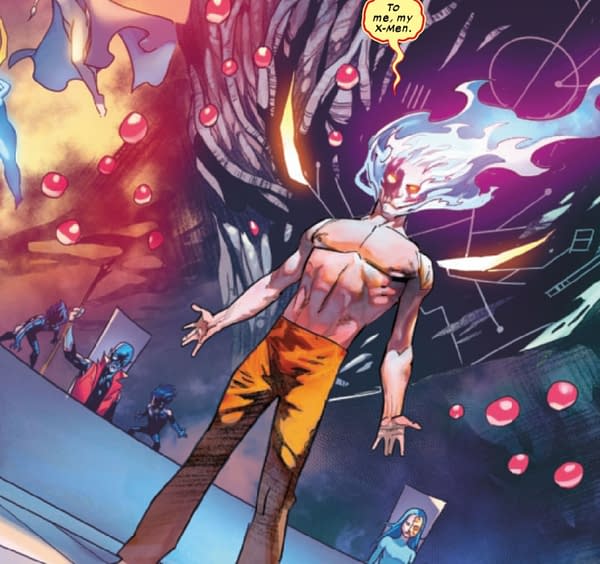 Of course, right now with the X-Men and Marvel scheduling, timelines are a sensitive issue, as a number of comic books have been published late, making a mockery of the previously scheduled and printed X-men Krakoan scheduled printed in the back of every issue. When a comic is published and in the back it states that it was actually published last month (even though it wasn't) with a fair few comic books out of "order", then it does raise some questions. Well, it seems that Marvel Comics has fixed that… by removing the dates,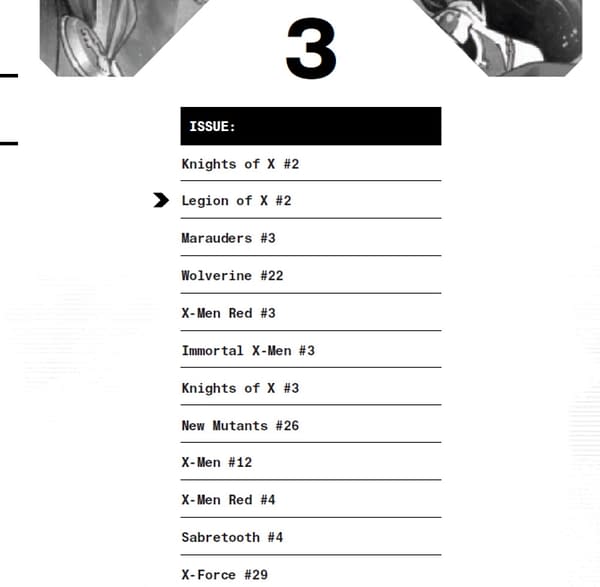 And also it seems, giving us a numerative value for each title as well. Legion Of X #2 is 3, when Maruaders #3 is 4.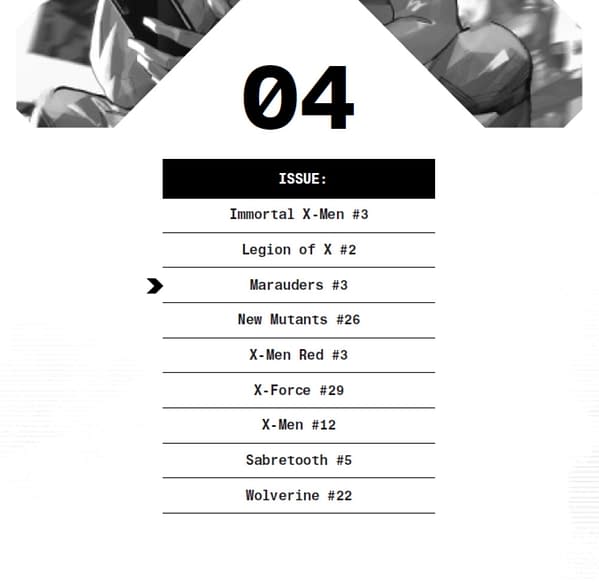 Altough… a quick check, and Knights Of X #2 was 3… so maybe I am none the wiser.
LEGION OF X #2
MARVEL COMICS
MAR220982
(W) Si Spurrier (A) Jan Bazaldua (CA) Dike Ruan
GOD FOR SALE! LEGION is offered an unholy deal by MOTHER RIGHTEOUS, wheeler-dealer of the astral plane. But is the price worth the prize for a young man stuck in his father's shadow? Meanwhile, the Skinjacker grows bold. Not content with stealing identities of other mutants, he turns his powers on the Legion of X…
And while newly arrived Arakki badass WEAPONLESS ZSEN has a beastly clash with a dangerous X-Man, her chaperone NIGHTCRAWLER is otherwise engaged – giving a massage…? RATED T+In Shops: Jun 08, 2022 SRP: $3.99