Live From The Comic Shop – Conan Red Sonja #1, Marceline Gone Adrift #1, And Itty Bitty Mask #3
Greetings Bleeding Coolers! I don't think it can get any colder in Bayville, NJ…so I'm glad that there are a ton of great new releases this week to keep my mind off of it. You'll find an interesting mixture of books reviewed below: Conan Red Sonja #1, Adventure Time's new book, Marceline Gone Adrift #1, and a random addition to the Live From The Comic Shop list…Itty Bitty Mask #3! On to the reviews… I mentioned in a previous article that I was going to hold off on picking up, Conan Red Sonja #1 from Image Comics, written by Gail Simone and Jim Zub, with art by Dan Panosian, but after having a brief interaction with Simone on Twitter, I was enticed to pick it up. After reading it, I'm happy that I didn't pass on it. This is my first time reading any comic involving Conan or Red Sonja, so I didn't have too much familiarity with the characters, but the good thing about this book is you really don't have to. The story stands alone on itself and within the first few pages you get a pretty good idea about their personalities and what they're all about.
The plot is pretty cool, and includes a few intense fighting scenes as the two of them separately try and acquire a chest of jewels from the prince. Panosian's artwork is beautifully detailed. I really enjoy his interpretation of the two characters. I've seen other artists prints of them, and I wasn't as much of a fan. Simone and Zub's script is well-written, with a few sarcastic comments thrown in for good measure. From what I understand about Red Sonja's character, sarcasm is one of her skill sets. The combination of the two of them when they do come together, is enjoyable. The events that take place throughout the issue set up a very intriguing plot, so I look forward to reading the next issue to see how things play out. I've never read an Adventure Time book before, but have always had a love for the cartoon. So when I saw that there was a new comic out today, I had to pick it up. Marceline Gone Adrift #1 from Kaboom!, written by Meredith Gran with art by Carey Pietsch is a colorful wonder of a story. The great thing about reading a book like this is you go into it knowing that you're going to laugh. The plot centers around Marceline's struggle to find inspiration for her new songs. She becomes incredibly frustrated, and despite Finn and Jake's advice, calls out to the universe for help. What happens after that can only be described as chaos. Gran's script is quite comical despite the semi-serious nature of what's happening. A lot of Adventure Time characters make cameos in this issue, including Princess Bubblegum, who plays an important secondary character role in Marceline's adventure. Gran and Pietsch really captured the essence of the TV show throughout this issue, so much so that you really feel like you're watching an episode. So if you're a fan, I would definitely recommend picking it up. I will warn you though, the end of the issue will leave you hanging! Itty Bitty Mask #3 from Dark Horse, written by Art Baltazar and Franco, with art by Art Baltazar, is a comic that I wouldn't normally gravitate to, but I wanted to give it a try! Obviously, I know about the Mask, so I knew it would be a kooky type of comic. In this issue, the Mask combines with the cities new elected Mayor, Clarence Middleton III, and with that comes a crazy agenda. Things get pretty wacky as the Mayor is overjoyed with love of his city, so overjoyed that he inflates like a balloon, floats into outer space, and takes a bite out of the moon. I won't spoil the ridiculous events that take place after that, because you really should enjoy it for yourself. Itty Bitty Mask is a really cute, fun, kid-friendly comic that will put a smile on anyone's face. For me, the best part of reading this was the vibrant rainbow colored art that's displayed on every single page. I particularly enjoyed the panels that showed how the Mask joined the Mayor, which are featured above. That's an interesting thing to happen when enjoying a morning cup of coffee…If you're looking for a light, silly read, definitely pick it up.
Well, it has been a chilly, but great Wednesday here at Conquest Comics. Thanks for reading Live From The Comic Shop! Be sure to come back next week for more new release reviews! If you're looking for some more awesome things to read on Bleeding Cool, check out Typing on the Dead and Sweet Release by Jared Cornelius!
Conquest Comics is located in Bayville, NJ. You can find out more about their awesome shop @ conquestcomics.com or follow them on Instagram @ConquestComics.
Christine Marie is a Staff Writer at Bleeding Cool, and bibliomaniac with a love for all things creative. She hopes to one day be a Superhero/Disney Princess/Novelist. You can find her on Twitter and Instagram @AWritersWay or on her blog writerchristinemarie.wordpress.com.
---
---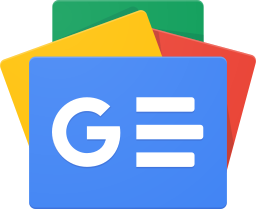 Stay up-to-date and support the site by following Bleeding Cool on Google News today!