Lois Lane Is The New Editor-In-Chief Of The Daily Planet, Temporarily
Lois Lane stands at the doors to her Daily Planet office, as the new Editor-In Chief of the newspaper. What will HR say to her being married to Clark Kent?
---
Bleeding Cool mentioned back in November that Lois Lane was to be up for the role of Editor-In-Chief at the Daily Planet in DC Comics' Superman comic books, as a result of Perry White suffering a heart attack, after being Patient Zero for the new telepathic imprint spread around the world for anyone who learns again that Superman is Clark Kent. The cover to the new Superman #1 out in February also gave that away.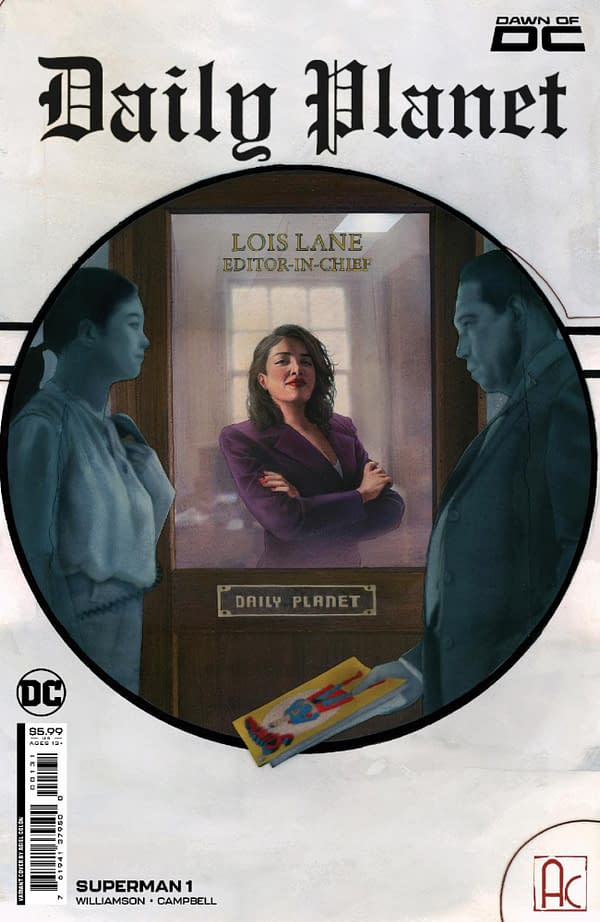 But now the new Superman writer Josh Williamson tweeted "SUPERMAN #1! More pages by the amazing Jamal Campbell! These two pages feature LIVE WIRE and LOIS LANE! It's a new story and perfect jumping on point! The Final Order Cut-Off for the new #1 is this upcoming weekend! Pre-order or subscribe with your comic book store ASAP!" And the pages make Lois Lane's new position pretty unassailable. With Superman fighting Live Wire above the streets of Metropolis, enraged at her cancellation.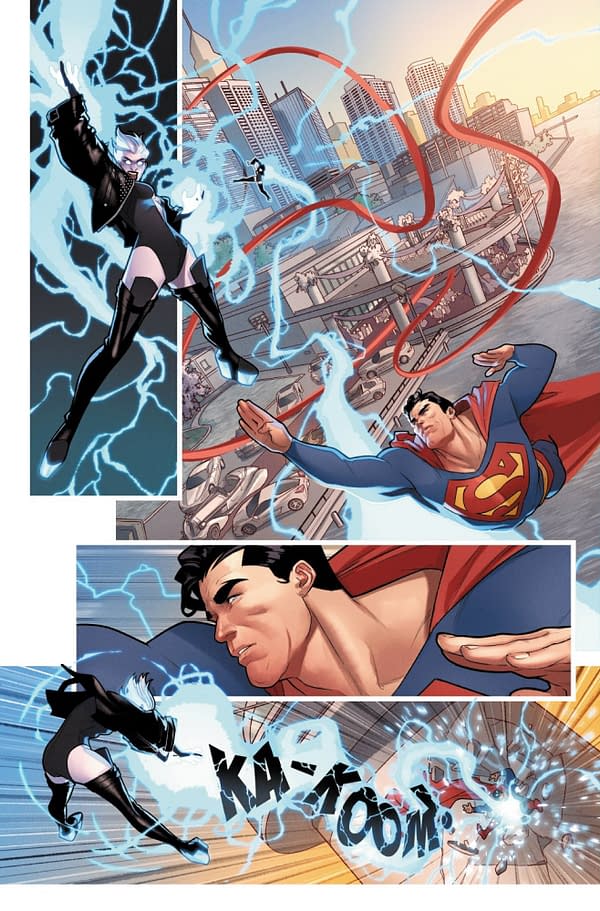 While Lois Lane stands, hands on hips, outside her office, with her job title picked out as an inset panel and identifier, shouting at the rest of the hacks – including her husband.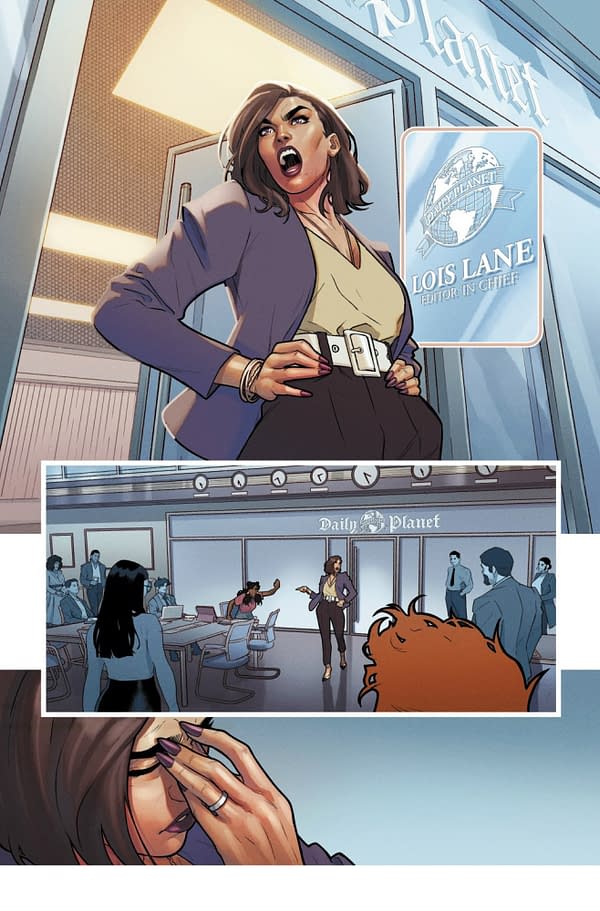 Time to go to work… Bleeding Cool also understands that this is just a temporary gig for Lois Lane, she is stepping into the role while Perry White is on Sabbatical.
SUPERMAN #1 CVR A JAMAL CAMPBELL
(W) Joshua Williamson (A/CA) Jamal Campbell
IT'S THE DAWN OF DC! Superman has returned to Metropolis and his greatest enemy Lex Luthor is finally behind bars. The future of the Superman family has never been brighter! As Clark Kent settles back into his life, iconic and new enemies erupt from the shadows to strike down the Man of Steel! But waiting in the wings to back up Big Blue is…Supercorp?! What secret project has Lex given to Superman?! A hero is only as good as their villains will be put to the test in this brand-new oversize #1 featuring comics' greatest superhero by DC Comics architect Joshua Williamson and award-winning superstar artist Jamal Campbell!
Retail: $4.99 In-Store Date: 2/21/2023