So What Is Lois Lane's Game This Time? [Action Comics #1001 Spoilers]
Once upon a time, for Free Comic Book Day, DC Comics showed the near future of their line. Batman was in a robot rabbit suit, and Lois Lane had revealed to the world that Superman and Clark Kent were the same.
Eventually we learned that a) it was Jim Gordon inside the robobunny and b) Lois did it so that a villain couldn't blackmail him over his identity. And before long, everyone forgot about the BatBot and Superman's secret identity.
But what's Lois Lane up to now? She was meant to have gone off with Jor-El and Jonathan Kent on a fact-finding mission around the galaxy, writing about it for her next book.
But at the end of Action Comics #1001, she was seen on Earth, holed up in a Canadian Chicago hotel writing a book that seemed to be an exposé of her life as Superman's partner.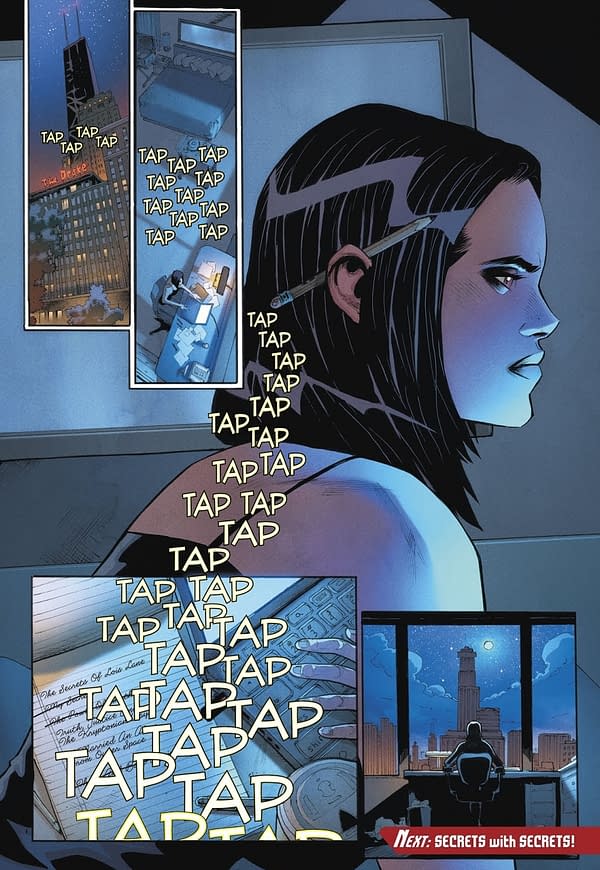 UPDATE: Thanks to Caoimhe Ora Snow for the hotel correction.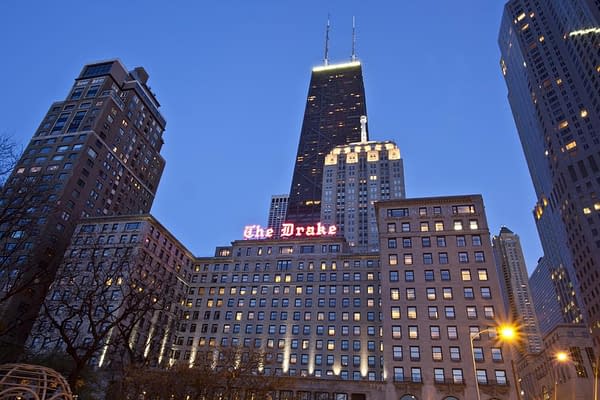 The Secrets of Lois Lane? I Married an Alien from Outer Space? Is she going to do it again?
Well, one thought is that maybe half-and-half. To reveal that she is Superman's partner — and that the Clark Kent marriage is but a front, a green card-type deal to disguise that she is Superman's other half. But now, for whatever reason, she is dishing the dirt.
Could this be a way to let Jonathan Kent be known and to operate openly as Superman's son? Is that what their intergalactic trip has brought out? But why not let Superman in on all this?
Doomsday Clock, also meant to be in the near DC future, has a Clark Kent and Lois Lane back at the Daily Planet, even as it also talks about Heroes in Crisis and Supermen Theory fallout… so some degree or normality is to be expected.
But could Lois's semi-tell-all book be part of that plan? And is there a reason that no one in Doomsday Clock is bringing it up?
ACTION COMICS #1001
(W) Brian Michael Bendis (A/CA) Patrick Gleason
Acclaimed writer Brian Michael Bendis' new chapter for the Man of Steel and the world of tomorrow begins here! The devastating repercussions from the Man of Steel miniseries still reverberate as Metropolis enters a new age! The Daily Planet teeters on the brink of disaster! A new criminal element has made its way onto the streets of Superman's hometown! The longest- running superhero comic of all time explodes off the page with art by fan favorite Patrick Gleason.In Shops: Jul 25, 2018
SRP: $3.99