London Film and Comic Con Moved to November, Refund Policy Here
The London Film and Comic Con from Showmasters was planned for July 24th to the 26th, the same weekend as was intended for the San Diego Comic Con. Dan DiDio was even planned as a guest. But as of today, and to be honest, as expected, the show has been postponed.
Events and guests planned for the show are being rescheduled to their London Film and Comic Con Winter Show, for Friday 20th, Saturday 21st & Sunday the 22nd of November 2020 and the planned venue space increased in size to cover it as a three-day event. However, there will have to be changes made, regarding both availability and how shows can be put on in the current situation.
London Film and Comic Con will also not be issuing ticket refunds for attendees, rather choosing to issue credit notes for those who wish to take them. Otherwise, any prepurchased tickets will be transferred to the November event. But if the note hasn't been used by July 2021, then and only then will they issue refunds. Those who take issue with Showmaster's policy may be able to seek other arrangements with their credit card provider, if that is how they bought tickets, but the show explains the decision below in their current social media announcement.
All tickets for London Film and Comic Con will be automatically transferred to the new November date. YALC will also be moved, but to our July 2021 London Film and Comic Con ( 23rd to 25th July 2021), and all tickets for that will also be transferred to its new date. If you cannot attend the new dates then a digital credit voucher will be issued upon request. This voucher will be good to use for any future Showmasters events up until the day after July 2021 London Film and Comic Con, (26th July 2021). At that point, should you have not used your voucher, upon request you will get a full refund.

Guests that have all confirmed to attend the new London Film and Comic Con date in November :

Alan Ruck
John Wesley Shipp
Clark Gregg
Robbie Coltrane
Elizabeth Mitchell
Steven R McQueen
Andrew Gower
Ashely Walters
Noel Clarke
Staz Nair
Natalia Tena
Anjili Mohindra
Sacha Dhawan
Misty Rosas
Nick Frost
Simon McBurney
Mark Boone Jr
Kim Coates
Harry Manfredini
Amanda Tapping
Ben Browder
Tom Skerritt
Veronica Cartright
Jason O Mara
Mark Pellegrino
Clare Kramer
Karen Allen
Barry Bostwick
Emmy Raven-Lampman
Sam Humphrey
Julian Glover
Julian Holloway
Meat Loaf
Riz Ahmed
Sylvester McCoy
Colin Baker
Mandeep Dhillon
Omid Abtahi
David Ramsey – Fri only

5). There are a few names below we do not yet have the final sign off to attend the new date, but that is just a formality and it looks like they will be attending.

Ming-Na Wen
Aaron Paul
Alice Cooper
Mat Fraser
Danielle Nicolet
Scott Ian
Jesse T Usher

6). We also have a few guests who we know cannot make the new November date and we are working on them being rescheduled to future events as follows. They are :

Ernie Hudson – LFCC July 2021 TBC
Henry Thomas – LFCC July 2021 Comfirmed
Dee Wallace – LFCC July 2021 Confirmed
Robert MacNaughten – LFCC July 2021 Confirmed
David Warner – LFCC July 2021 TBC
Sean Biggerstaff – London Comic Con Spring 27th & 28th Feb 2021 Confirmed

7). We also have 6 brand new guests for our November London Film and Comic Con and they are :

Marc Blucas – Riley from Buffy The Vampire Slayer
Anna-Louise Plowman – Osiris from Stargate SG-1
Ron Millkie – Friday 13th
Sin Cara – Wrestler
Road Warrior Animal – Wrestler
P J Black – Wrestler

8). The above are just the start of the guest line up for London Film and Comic Con in November and now we have this new date set we can start to book in and close more amazing guests to complete the line-up . The one positive thing from the virus is that so many new guests are wanting to get out and attend our Comic Con. Productions are being bumped and put on hold and there is a back-log meaning we are now being offered amazing guests we have wanted to book for years! So watch this space as we will have a great line-up for you :-)

So this is how it's going to work if you have already purchased tickets to London Film and Comic Con :

1). All tickets will be transferred to the new November date for London Film and Comic Con automatically. You do not need to do anything for this to happen.

2). If you cannot attend the new date in November then you will need to contact us on shop@showmastersevents.com and we will issue you a voucher for the amount of money you have paid. That voucher will be good to be used up until the day after July 2021 London Film and Comic Con, (26th July 2021), at which point any amount not used on the voucher will be eligible for a full refund.

3). Thank you for your support on this and because you all are working with and helping us in this crazy time, we plan to keep each of your names on file and we will find additional ways of thanking you over the next 12 months. We have great working relationships with many of film companies and we have talked at length with them with some very cool ideas in the works. So you will benefit in helping us though this crazy time as well as ensuring the next event will again be a world class Comic Con that you will play an integral part in as always.

Some facts that you may not know and will help you understand why we have taken this path with vouchers for this year.

1). Because the government has not put a ban on public events all the contacts between venues and events still stand and are still binding to us. Venues are also in a tough place and while most are now starting to agree to transfer the booking to later dates, none are prepared to just return money already paid to them. So we can run an event in the future with the money we have pre-paid a venue, but we can't get the money back. Consequently we have a lot of funds tied up with venues over the year that we cannot use right now.

2). This is also a similar case with most airlines and tickets we have booked for guests. They will only give us a refund if the flight is officially cancelled by the airline itself and that will not happen until around a week out from the date of the flight, (immediately before the show's dates). As we book around £300,000 worth of flights this also ties up a lot of funds that we again cannot get back until the show takes place.

3). The guests that are booked to attend our events we either have already part paid or fully paid in advance, which is fine normally. Also, most of these guests have agreed to attend the new dates so again this is funds that are tied up with them and not with us!

So I think you can see what we are saying here. We have a lot of money that we have already paid out to venues, guests and flights that is safe but we will not be able to get it back before we run the event!

Everything here is in a good way but if we were to refund everyone right now it would start to limit the planned guest line-ups and could make it harder for us to get the shows back on track as soon as we hope. There are people saying that things will not be back to normal for years, but we have a plan to buck against that with issuing the vouchers and transferring the tickets to the new date. It will make it possible for us to deliver the amazing events you know and love and get back to how they used to be, or even bigger, sooner. Your money is totally safe and in many cases it's 100% where it should be, with the guests, the venues and the flights needed to run these huge events! The issue is we have just had to move the dates. It does sound so simple when I say it like this!!!! :-)

We now have all this in place and it has taken a lot of our time up to ensure we have the best system for this to work smoothly. We can now spend our time on new guests. As said before many films and TV shows are on hold and its looking like the backlog of production is going to help us with availability of guests for the next few big events so closing some of these A List guests is now our first priority and booking them in to the November show :-).

I am sure all organisers find themselves in differing situations as every event is unique. We have acted to solve our challenges this way. Our events are quite different to other comic cons where we book around 500+ guests and many big names a year, and we are locked in and dependant on booking guests. So this is our fix and it may be different to other organisers who also have there own challenges to deal with and we do wish them and everyone in the hobby well in this odd time.

We will implement all health and safety requirements at all our events until this virus is under control. We care and respect your safety and we all need to look after one another to get though this tough time.

No one could forsee any of this last year and we are stable and sensible people and would never risk damaging the trust you have built up in us and the events we run. With such an unexpected chain of events we wanted to be honest and upfront and tell the truth and share with you all that we have planned and the challenges we had to deal with. We have been running events in the hobby for around 30 years and we are good, honest, trustworthy fans that just want to get back to putting on some of the best Comic Cons in the world. With your help and trust we will get back on track very soon. We really do miss you all and it has left a big emptiness with the entire team here.

Fandom is a very powerful thing and together we will once again create many amazing new memories that will last a life time.

Thank you, friends, and we will see you soon. Take care and stay safe!

Jason and the Showmasters family

OUR COMIC CON DATES FOR 2020 & 2021

2020

15th & 16th August Film & Comic Con Glasgow Braehead Arena, Glasgow

5th & 6th September Collectormania Birmingham The NEC, Birmingham

12th & 13th September Collectormania Milton Keynes Planet Ice, Milton Keynes

20th to 22nd November The London Film and Comic Con Olympia, London

2021

27th & 28th February London Comic Con Spring Olympia, London

8th & 9th May Film and Comic Con Belfast Titanic Exhibition Centre, Belfast

23rd to 25th July The London Film and Comic Con Olympia, London

14th & 15th August Film & Comic Con Glasgow Braehead Arena, Glasgow

20th & 21st November London Comic Con Winter Olympia, London
London Film and Comic Con began in 2004 from Showmasters, the same company that organises the Autographica and Collectormania events. Currently held in Kensington Olympia, the convention holds a large dealers hall selling movie, comic and science fiction related memorabilia and original film props, along with guest talks, professional photo shoots, autograph sessions, cosplay events, and displays. It had been expanding its Comics Zone in recent years, run by British comics writer Tony Lee.
---
---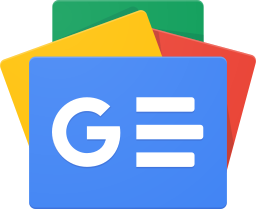 Stay up-to-date and support the site by following Bleeding Cool on Google News today!