Mad Cave Launches New Retailer Programme, and Stargazer #1 in May 2020 Solicits
ComicsPRO was this weekend at Portland, Oregon, was rather overshadowed by the firing of DC Publisher Dan DiDio. So we are rather playing catch up with some of the news announced, apologies for our tardiness. But that included Mad Cave Studios launching Mad Cave Champions, a new rewards initiative to provide retailers exclusive offers on all Mad Cave comics. The program will offer plenty of benefits to any store that becomes a part of the program. Some of those benefits include:
● 50% off any order when they visit www.madcavestudios.com online store.
● Exclusive Bi-monthly deals.
● Each store will also be receiving a "Mad Care Package" which will include an assortment of Mad Cave Products as a small token of appreciation for joining.
● Free Shipping on Orders of $50 or more.
● Champion stores will also receive Exclusive First Looks for each new series.
● Most importantly, the first two issues of every new Mad Cave series, beginning with Stargazer in May, will be returnable within 60 days of release.

Here's a look at all of Mad Cave's solicitations for May 2020. And you can catch up with all our ComicPRO coverage right here.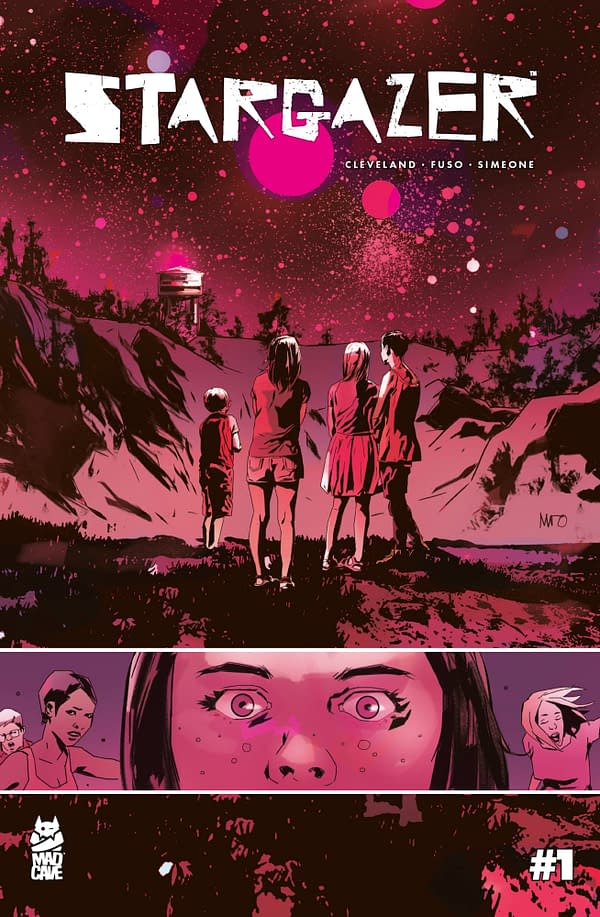 STARGAZER #1 (OF 6)
(W) Anthony Cleveland (A/CA) Antonio Fuso
Years ago Shae, her brother Kenny, and two childhood friends experienced a traumatic, unexplainable event that left Kenny scarred for life. Kenny commits himself to the belief that what they experienced was an alien abduction. Twenty years later and the friends have since drifted apart, but the sudden, mysterious disappearance of Kenny leads the group to reunite and discover the truth of what took place all those years ago.
In Shops: May 06, 2020
SRP: $3.99
BATTLECATS TALES OF VALDERIA #4 (OF 4)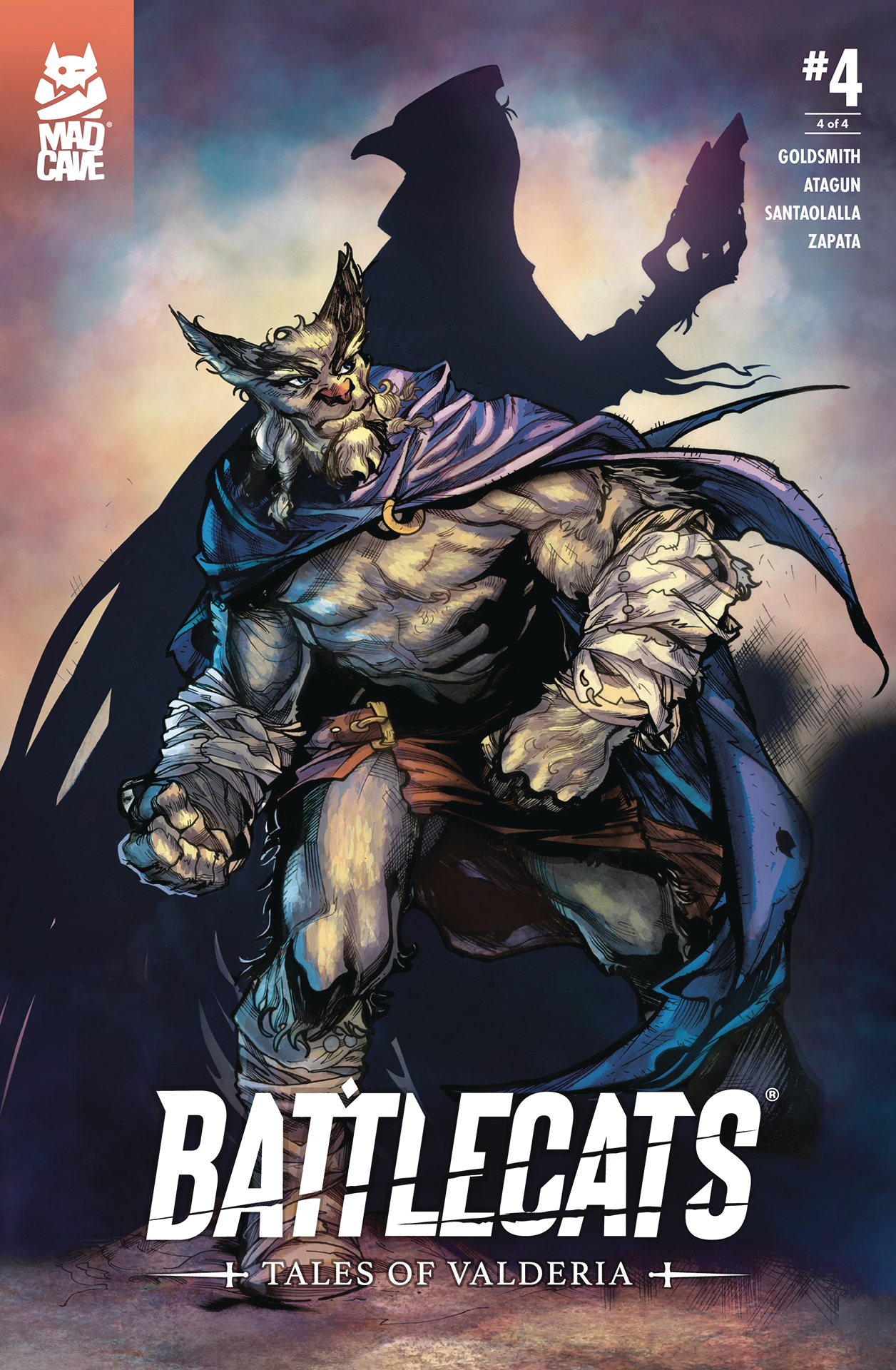 (W) Ben Goldsmith (A/CA) Atagun Ilhan
Discover how the seeds of evil were first planted in Valadar's mind. This final issue of Tales of Valderia gives us a glimpse into what will change Valderia forever and essentially kickstarts the story of the Battlecats we've come to know and love.
In Shops: May 13, 2020
SRP: $3.99
HELLFIGHTER QUIN #3 (OF 5)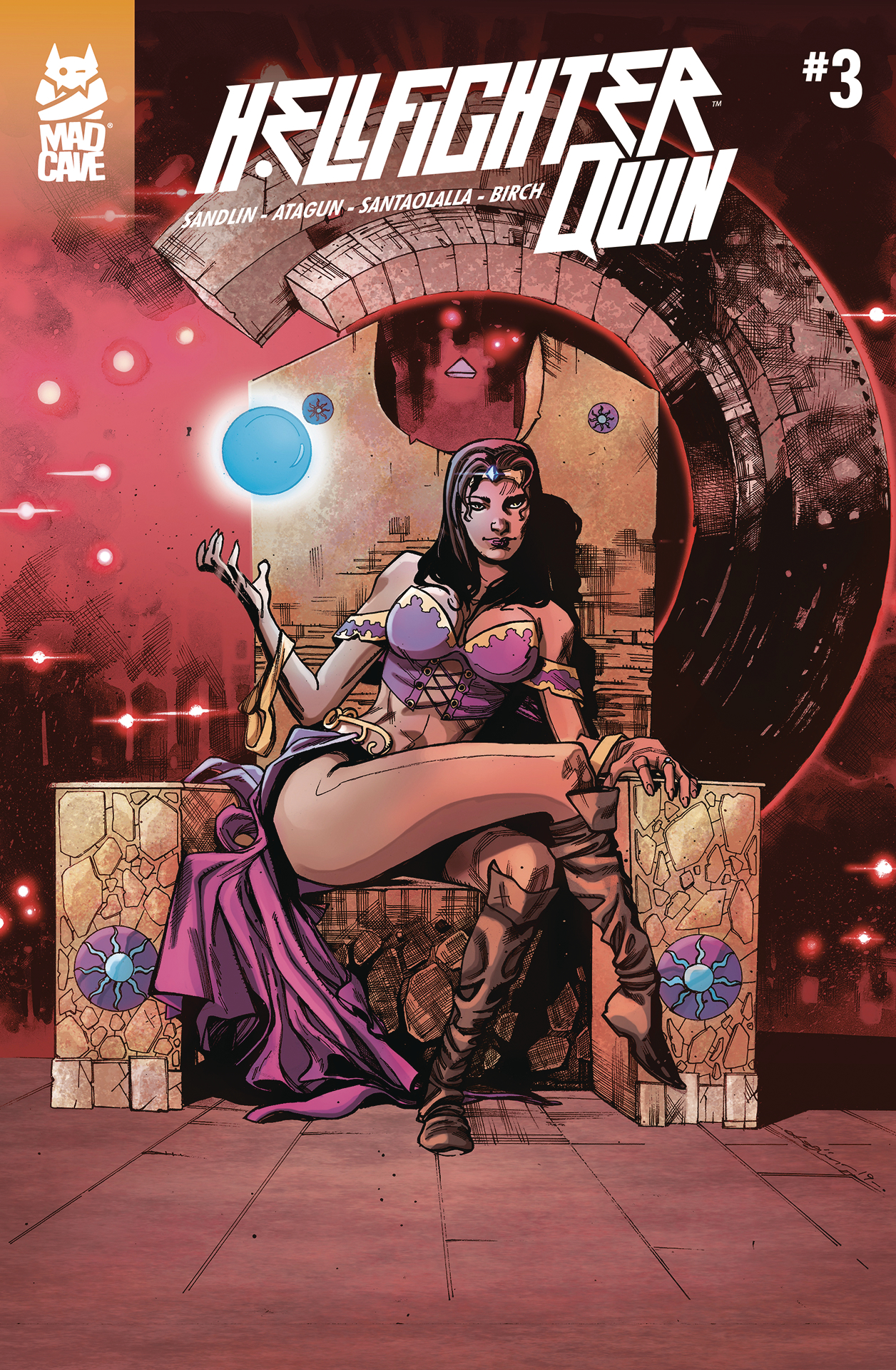 (W) Jay Sandlin (A) Maria Santaolalla (A/CA) Atagun Ilhan
The origins of the Doomseer are revealed. Hellfighter is presented with his most difficult challenge yet as he faces off against Cyber Horizon's champion, Maimframe, while Shard stands toe to toe in a battle against the cocky Invictus. The winners move on to the final stage of the tournament. Will our heroes succeed or be swallowed whole by the more seasoned veterans?
In Shops: May 20, 2020
SRP: $3.99
RV9 TP VOL 01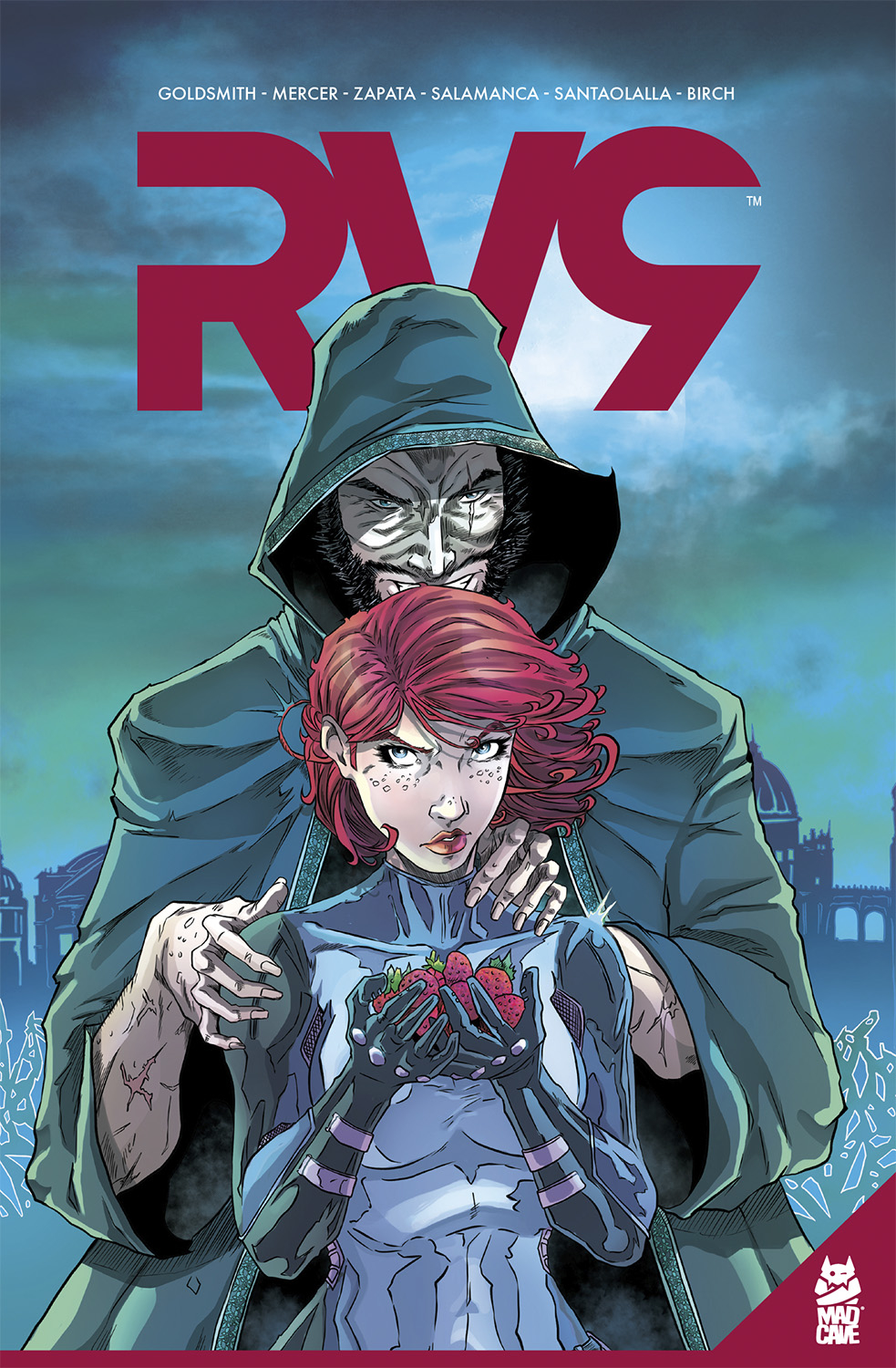 (W) Ben Goldsmith (A) Travis Mercer (CA) Nicolas Salamanca
Former assassin Velveteen is on the run from the Order of the 9, the organization that took her from her family and forced her into a life where all she knows is secrecy, violence, and death. Now, after years of running, she is bringing the fight to them. With help from an American hacker, Jasper, and a rookie officer with an attitude, Inspector Pazzi, Velveteen will use everything she was taught by the Order of the 9 against them. Collects issues #1-5.
In Shops: May 20, 2020
SRP: $14.99
SAVAGE BASTARDS #4 (OF 5)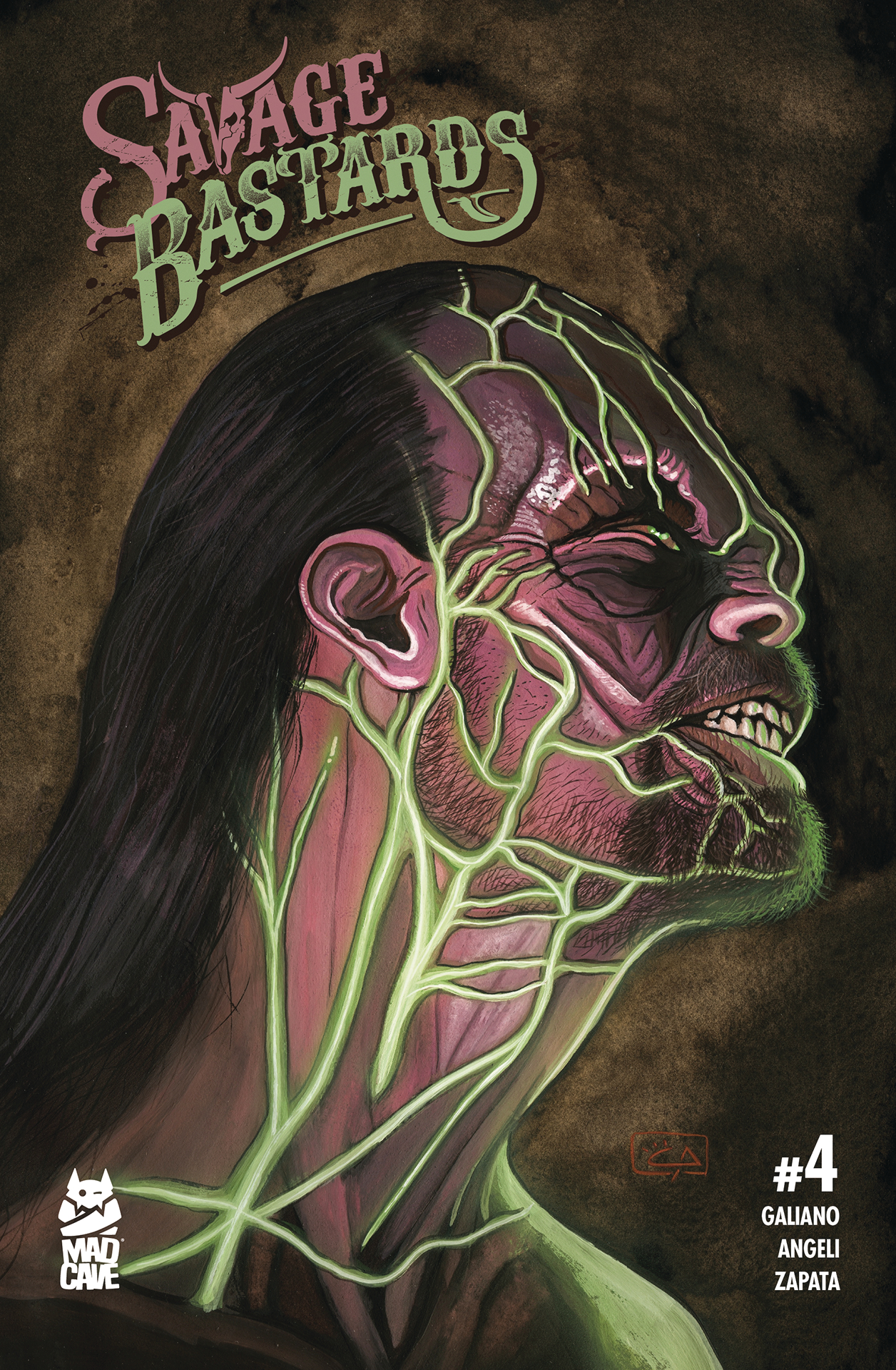 MAR201973
(W) David Galiano (A/CA) Carlos Angeli
In the penultimate issue, tragedy strikes our heroes as they fall into a trap set by the Spider and the Wendigo. Meanwhile, the Duchess and Elliot share a special moment after saving a soul from the hangman's noose. Finally, we are given insight as to how Darragh MacDougal became the powerful, almost superhuman man that he is.
In Shops: May 27, 2020
SRP: $3.99