As you may have seen in the Bleeding Cool Bestseller List, the sales on Marauders #1 were high. It's gone to a very pretty looking second printing, and I'm told the same is true for other upcoming #DawnOfX titles Excalibur and New Mutants coming (and yes, it is neat that X-Men, Marauders, Excalibur and New Mutants make an acrostic for X-MEN).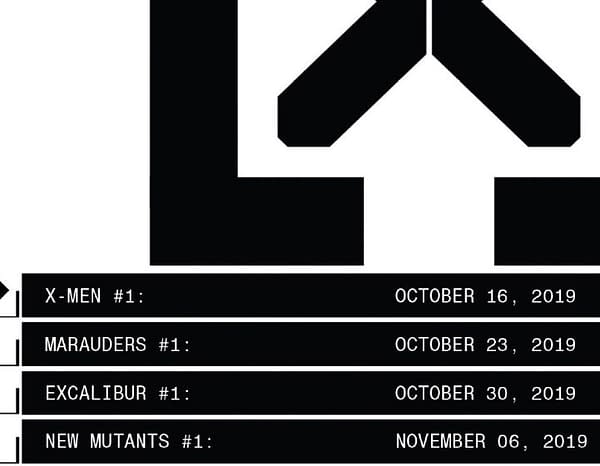 I've been told that the numbers are way above Marvel's early expectations. And that originally the plan was for the first wave of the Dawn Of X books to run twelve issues before a multi-book weekly crossover, kicking off a new wave of titles starting from issue one. Apparently some of the upcoming wave two books more like half-waves, even shorter mini-series, such as X-Corp.
But the sales success so far may have changed or restructured that. Because, while so much of these books have been planned, there is plenty of wiggle room to reward success.
An as for other creators working on the book, I understand that Jonathan Hickman originally wanted former Uncanny X-Men writer Mike Carey to write the upcoming Moira MacTaggert story, Moira X, but he wasn't available…
Enjoyed this article? Share it!