Marguerite Bennett And Ariela Kristantina's Insexts Out This Week – 9 Page Preview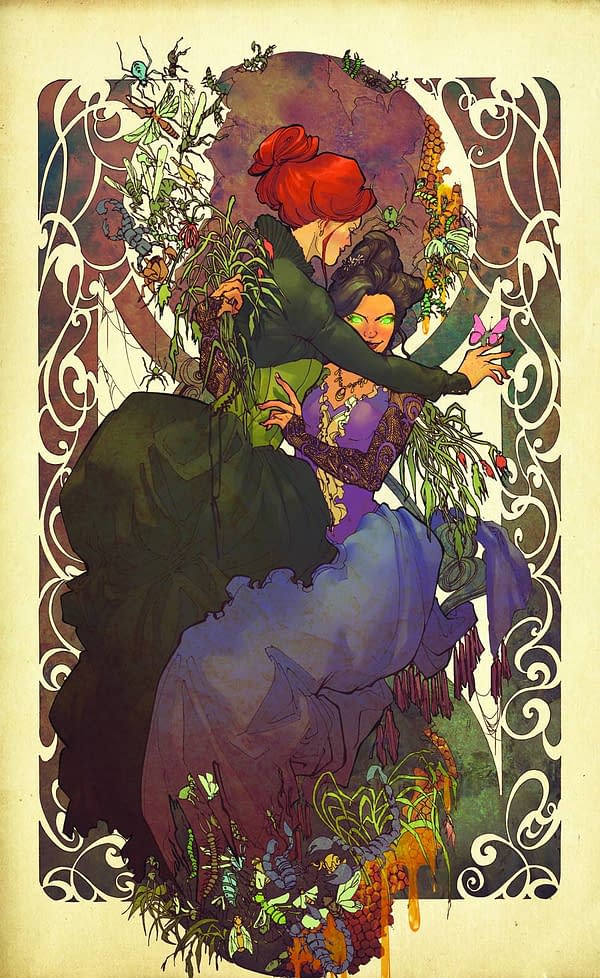 Last week's debut comic from Aftershock, Replica, did rather well. Looks like the second title may be about to beat that. Take a look at this extended nine page preview below. Out this week… Insexts #1 by Marguerite Bennett and Ariela Kristantina. It's rather fun.
At the dusk of a century, a pair of vengeful Victorian vixens discover a horrifying power that transforms them into rich and strange new creatures. Armed with their dark, evolving forms, they descend into a world of the cultured and occult, with new senses and new sensuality, to forge a life for themselves and the child of their love. This new monthly series is the brainchild of writer Marguerite Bennett (A-Force, Angela, Red Sonja) and artist Ariela Kristantina (Wolverines, Deep State), a comic unlike any you've seen before!