Do You Live in Marin County, California? Do You Still Want a Comic Shop? Then Read On…
Sam Schiffler, owner and manager of Blue Moon Comics in California, writes to Bleeding Cool. We reproduce his letter below.
Hello Rich,

Sam here, owner of Blue Moon Comics in San Rafael, CA in the heart of Marin County, one of the richest counties in the country.

I started the shop with my friend and business partner 21 years ago and opened July 1, 1998.

Since then we have moved twice from our original location and I have changed partners once. I am writing to you because you have been on the forefront of letting comic fans know of shops in trouble, closing and opening.

We find ourselves in financial trouble, not from debt but from a lack of business which means we have a hard time paying our bills.

Having been operating in the red for the past 5 months, it will eventually shut us down. We have another year on our lease but if things keep going south we will most likely will close leaving Marin with no comic shop.

In one of the 5 richest counties in the country it seems improbable that such a thing could happen but, it might. Any "shout out" from your end that might reach the comic fans here would be appreciated!

We are not asking for "handouts" from our customers that support us or will be doing any kind of fund raising through GoFundMe or any other site like that to keep us in business. We just need customers.

Thank you for all you do for the comic industry!!

Sam Shiffler
Blue Moon Comics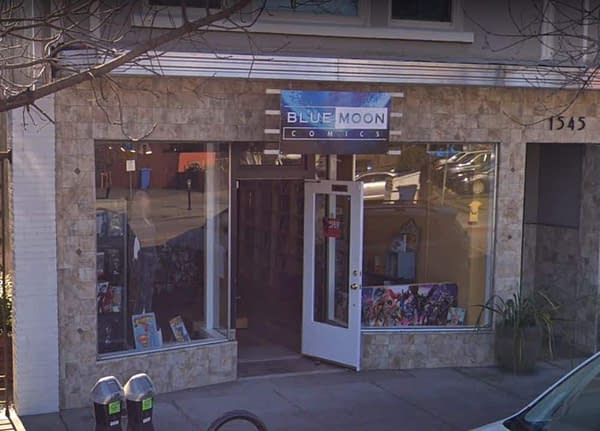 You can find Blue Moon's website here, and Facebook page here. And if you are in or around the Marin County area, you can find them here.
They look a decent comic book shop. Use them or lose them. You have been warned.