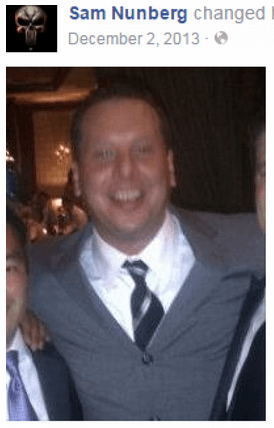 After the 2008 Presidential Election, Marvel put Spider-Man fan President Obama in their comic books, and on the cover of subsequent prints, selling a million in the process. It was a bit of a thing
Well, the process for next year's election is well underway. But how are comic books playing a part?
Well, Laura Perlmutter, the wife of billionaire Marvel CEO and Disney's largest single shareholder, Ike Perlmutter, has made a $2 million donation to the campaign of Republican candidate Marco Rubio.
Leading Republican candidate Donald Trump has had to fire staffer over what are alleged to be racist Facebook posts, which also included imagery from The Punisher (right).
And don't forget Stan Lee's previous involvement with Hillary Clinton and convicted fraudster Peter F Paul. Odds are someone will brings that all up again….
[youtube]https://www.youtube.com/watch?v=xCAsZIR_PHw[/youtube]
[youtube]https://www.youtube.com/watch?v=T9hpMhcIcC8[/youtube]
And for further flights into fantasy, be careful of the Kool-Aid…
[youtube]https://www.youtube.com/watch?v=expabh7zFBg[/youtube]
There's a more level headed version here…
So whatever your politics, it looks like next year's election could be the most comic book-influenced yet!
Enjoyed this article? Share it!