Marvel Will Announce Iron Man 2020 Creative Team at NYCC – Gotta be Dan Slott Though, Right?
Marvel has been teasing a return to the world of Machine Man 2020 and Iron Man 2020 for some time now. It began when Arno Stark was introduced as Tony's long lost brother, but with Tony Stark: Iron Man written by Dan Slott, that jumped a gear as Bain Eletronics, Machine Man and Jocasta joined the cast and characters, all prominent in the Machine Man 2020 series by Tom DeFalco, Herb Trimpe and Barry Windsor Smith.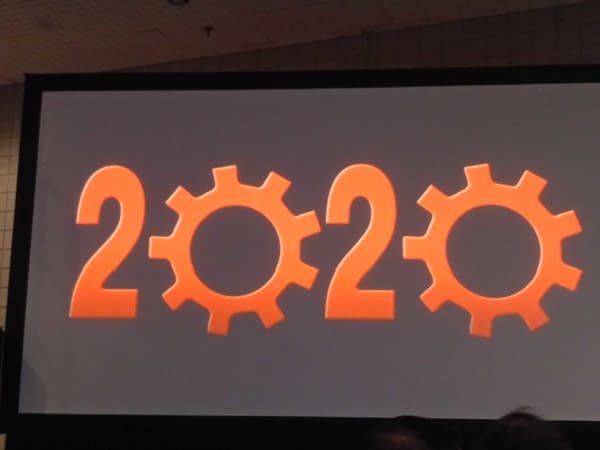 And now it is getting closer and closer…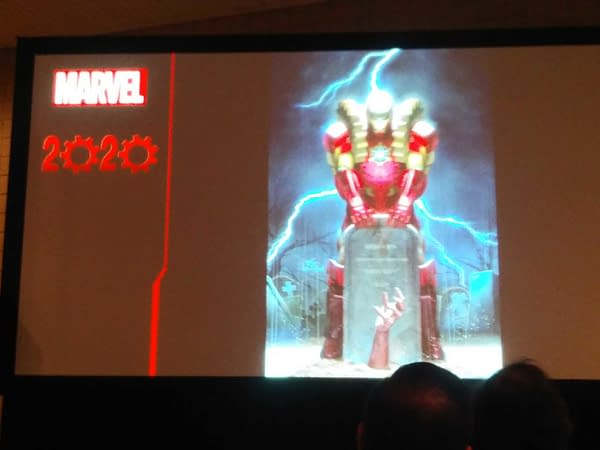 2020. Coming in 2020. Obviously. Picking up the plot threads originally seen in the eighties mini-series Machine Man 2020 by Tom DeFalco, Herb Trimpe and Barry Windsor-Smith. Something we've been following from some time.
Machine Man 2020 featured the elderly Sunset Bain of Bain Industries, the grand nephew of Tony Stark, Arno Stark – Iron Man 2020 and Jocasta all working together in a Blade Runner-style far-flung future of 2020.
Since then Arno Stark was introduced as Tony Stark's adoptive brother Baintronics began opposing and rivalling Stark Industries. And Jocasta started running Stark's AI division, introducing sentient rights for artificial intelligences. And Tony Stark creating a familiar-looking armour using Baintronics technology.
And in today's Tony Stark: Iron Man, Jocasta switches sides. Knowing all that she does.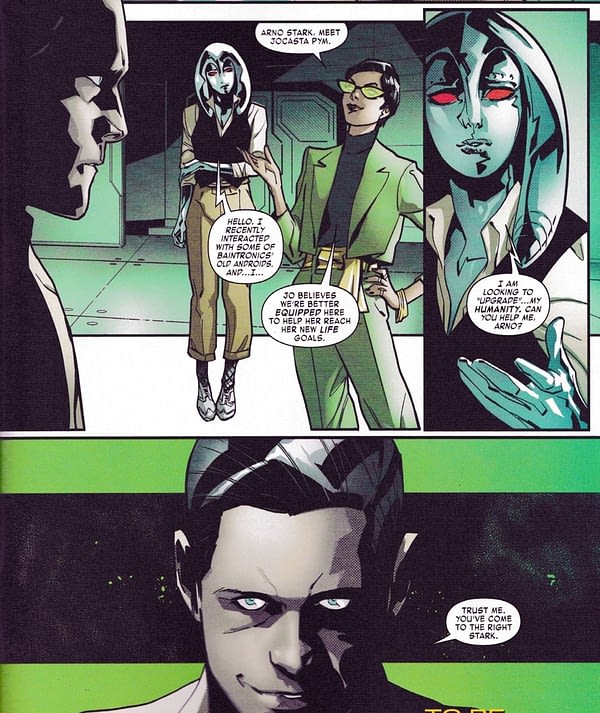 And with Tony Stark not even the real Tony Stark anymore and, as we have seen in House Of X #1, Damage Control taking advantage of Tiny Stark's 'death' to get all his stuff in the very near future, could it be that Arno will insist he is the rightful heir of all of Stark Industries? And will Jocasta really go along with that? Will she have a choice??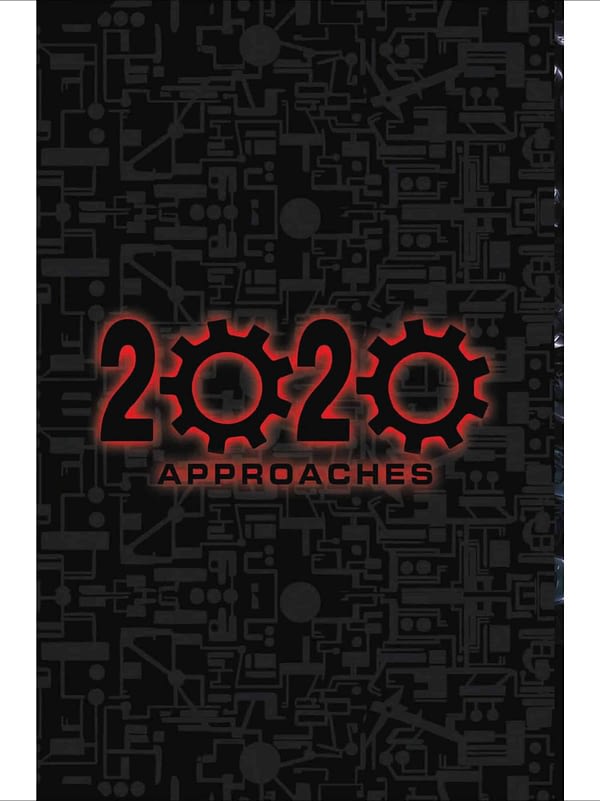 Three months to go…
Thanks to Richard Epstein and Sofia Annunziata, reporting for Bleeding Cool from the NYCC Diamond Retailer Breakfast. Catch up with more of our Retailer Breakfast coverage today with this handy-dandy tag.