Posted in: Comics | Tagged: battleworld, beyonder, Comics, entertainment, marvel, reboot, Secret Wars
---
So… That Marvel Announcement – Why It's NOT A Reboot (UPDATE)
It began when we ran this article
The announcement of Time Runs Out on Bleeding Cool back in May. One of our most read articles of the year. Since then we have seen Jonathan Hickman's incursion storyline grow in size and scale, and at NYCC Marvel announced Secret Wars as its culmination.
But I've always thought it was a kind of bait and switch. To tease the idea of reboot, using the Jonathan Hickman's Incursion plot as a way to do so, possibly blowing up the 616 Earth and the Ultimate Universe earth and creating a new continuity in the process. Maybe with more Inhumans and less mutants in the process.
But will this be an actual reboot, as Marvel have deliberately teased, right from the get go. Well, to do that, Marvel would have to go against some firm commitments. Such as Joe Quesada saying,
It's all a matter of consistency. We love our hardcore constituency. We're not rebooting, we're not saying, 'Hey, all that stuff you read doesn't matter anymore." We're building upon that [history], which is really no different [than how Marvel typically operates].
A continuity reboot goes against Marvel's DNA. But that doesn't mean they won't keep teasing it to send the fans wild. And today was no exception, at their Midtown Comics announcement of the end of the Marvel and Ultimate universe and an emerging… All-New Marvel in September. So, we have a Battleworld made up of many realities. How? Well, what if to stop the 616 and Ultimate earths from destroying each other, all manner of Earths, or remains of destroyed Earths are brought in as a buffer, creating Battleworld?It's a theory.
And at the end… the restoration of a multiverse, we hope. But it does feel like a brand new Marvel Universe, featuring characters from the 616 and the Ultimate Universe will emerge. That will be, in September, what we first tagged as All New Marvel last year.
But it won't be a reboot. All of the 616 history will have happened. We'll just have Miles Morales. And maybe a few more duplicate characters. Although, Brevoort did have such a gleam in his eye when he said "The Marvel Universe as you know it is done. The Ultimate Universe as you know it is done."
Could we find out who the 616 Miles Morales is along the way?
And were does the Beyonder fit into all this?
---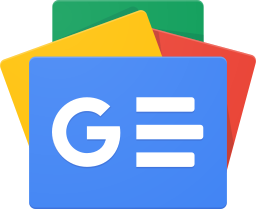 Stay up-to-date and support the site by following Bleeding Cool on Google News today!