Posted in: Comics, Spider-Man | Tagged: amazing spider-man, Comics, HRL, marvel, Marvel Comics, Review, spider-man
---
Marvel Comics Digest Spider-Man Review: Bites Off More Than It Can Chew
Leading up to the release of Spider-Man Homecoming next month, Marvel is releasing a bunch of stuff featuring our favorite friendly neighborhood superhero.
June 7th marks the release of the first of two Marvel Digests: one Spider-Man, one Avengers. These Archie-styled comic collections are meant to offer various influential and classic stories that you may have missed over the years. The Spider-Man Digest is a 224-page volume with issues written and illustrated by a variety of comic book greats, including Stan Lee and Steve Ditko. It's being marketed as a collection for both fans new and old. New fans can get up to speed on key areas of Spidey's history, and old fans are supposed to be charmed by some of the best stories there are to offer.
Unfortunately, the actual content is a bit strange. We start off with some low-billing villains that don't hold much interest, though classics like Doc Ock do eventually make an appearance. Halfway through we're given the inevitable — the origin story of Peter Parker. It feels like it's meant to be a more streamlined version of the classic story, but mostly comes across as chaotic thanks to its placement in the middle of the book. There is an issue centered around the Vulture, a great addition considering the release of Homecoming. Along with that, there's a story line from the Ultimate Spider-Man animated series that's just as humorous to read as it is to watch. If you grew up watching the animated series, then finding it in print will bring back a heavy dose of nostalgia.
At a price point of only $6.99, I'd say the Spider-Man Digest is worth picking up — it's a limited edition item, after all, and won't have a second reprinting. Just don't go into it expecting nonstop action or a consistent tone.
---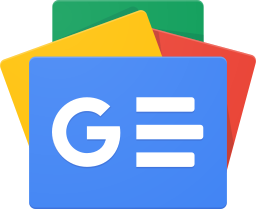 Stay up-to-date and support the site by following Bleeding Cool on Google News today!