Dan Slott has been writing Tony Stark: Iron Man for the last year-and-a-bit. In doing so he has introduced Machine Man, Jocasta, Sunset Bain, Bain Electronics and Arno Stark to the lineup, all elements that were part of the Machine Man 2020 mini-series by Tom DeFalco, Herb Trimpe and Barry Windsor Smith from the eighties.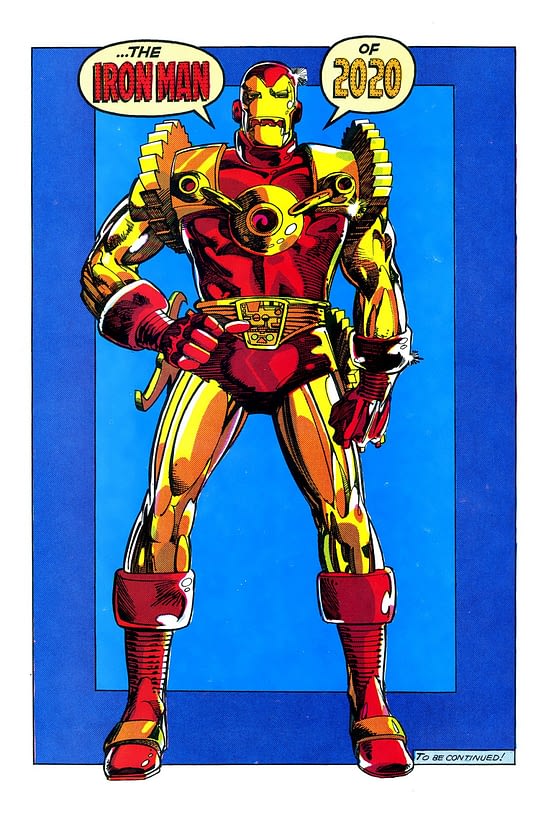 With Tony Stark's recent God Armour that came and went showing signs of resembling Arno Stark's Iron Man 2020 look.
And Marvel running '2020 is coming' teasers.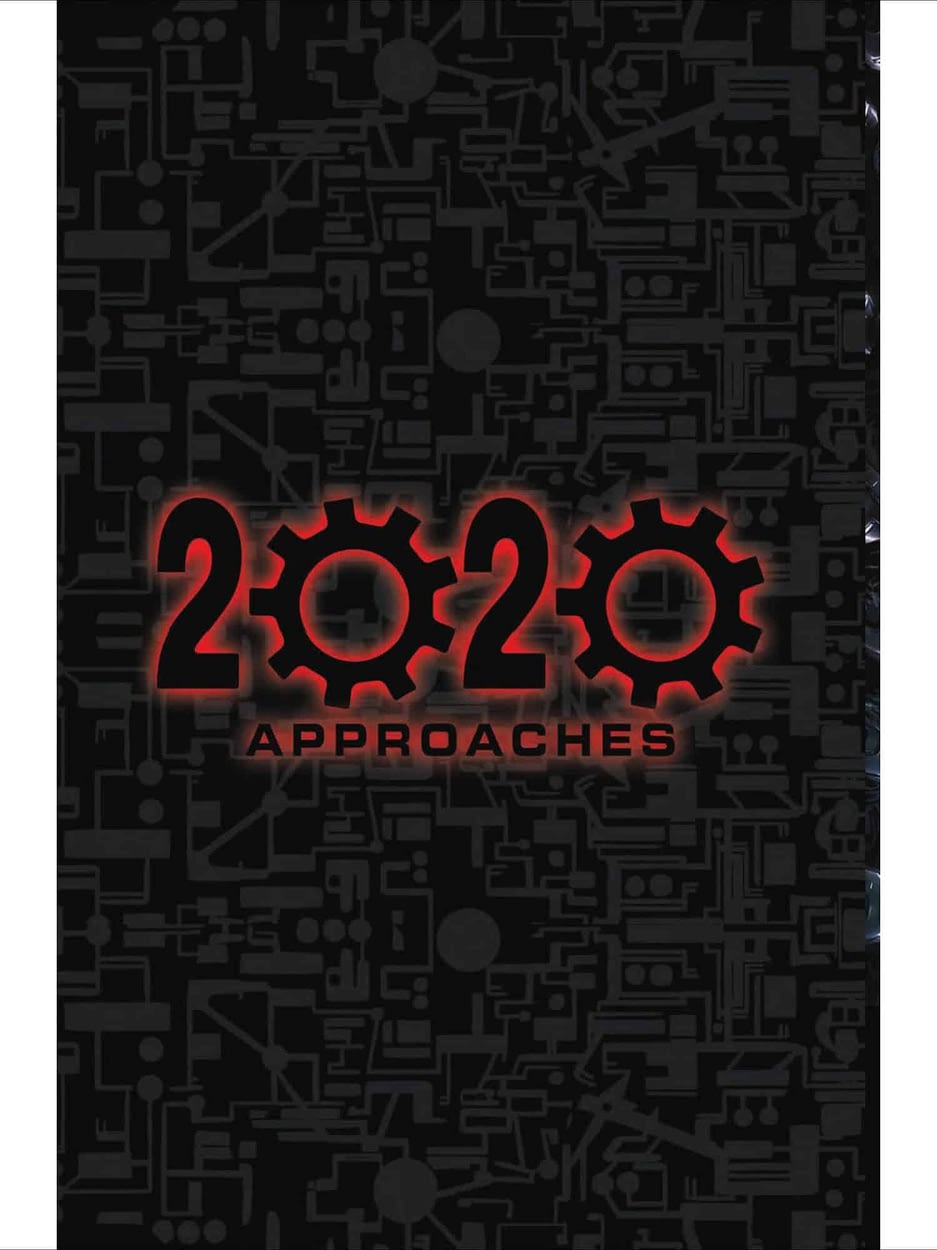 In October, as part of Diamond Comic Distributors' Hallowe'en Comic Fest 2019 offerings, Marvel Comics will be reprinting Tony Stark: Iron Man. And naming it, for the first time, Iron Man 2020…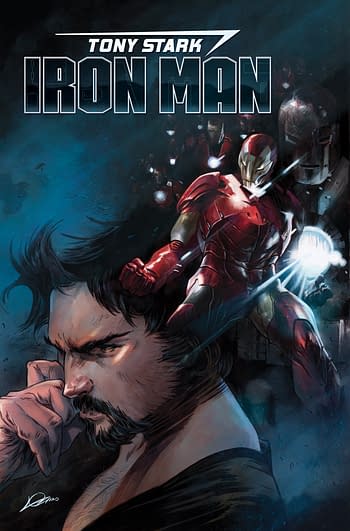 IRON MAN ROAD TO IRON MAN 2020

Writer: Dan Slott
Artist: Valerio Schiti

The Road to IRON MAN 2020 starts here!  From the cusp of tomorrow's dreams to the forefront of imagination, one man always soars on the cutting edge of adventure! You know his name. Tony Stark is Iron Man.  And Iron Man…is an idea. Always changing. Always evolving. An idea without limit!  The future is now. Strap in!
Available, free, from participating comic book stores on Saturday, October 26th.
Enjoyed this article? Share it!