Marvel Comics has announced a multi-year deal with Scholastic to introduce new original stories featuring Marvel's characters to young readers around the world. Looks like previous rumours that there were issues between the two were a bust.
Starting in 2020, Scholastic will publish two new Marvel prose middle-grade novels, kicking off with Shuri: A Black Panther Novel, written by New York Times bestselling author Nic Stone, best known for her debut novel Dear Martin. 
It will be followed by an original middle-grade series, Avengers Assembly, by Preeti Chhibber. Preeti has previously written the insanely popular Spider-Man: Far From Home: Peter and Ned's Ultimate Travel Journal.
"Marvel is always looking for best-in-class partners to develop new and exciting ways to experience the Marvel Universe, and Scholastic is the perfect partner to do this. We couldn't be more thrilled," said Sven Larsen, Director, Licensed Publishing, Marvel. "As two brands dedicated to storytelling for every kind of reader and fan, the combined strength of this collaboration will be truly one of a kind – with a super power to bring together the next generation of fans through the joy of reading and Marvel."
"Marvel's characters mean so much to our fans because they inspire us to embrace our individual power," said Sana Amanat, Vice President of Content & Character Development, Marvel. "As the first title we're launching with Scholastic, Shuri is the perfect character to highlight this message. She may be a Wakandan princess, but what makes Shuri the ultimate hero is her unique sense of intelligence, responsibility and determination, ideals that resonate with all of us."
"The Marvel Universe is vast, inclusive and iconic with a great range of multi-faceted characters, and Scholastic and Marvel share a commitment to bringing diverse characters to life," said Debra Dorfman, Vice President and Publisher, Global Licensing, Brands and Media, Scholastic. "Shuri, Ms. Marvel, Miles Morales, Squirrel Girl, etc. are all "ordinary" characters with extraordinary powers – and there are a lot of stories to be told!"
DC Comics has shown considerable into the bookstore market of late with such titles, but Marvel Comics has been lagging slightky. This may put the thigh-length boot on a very different foot.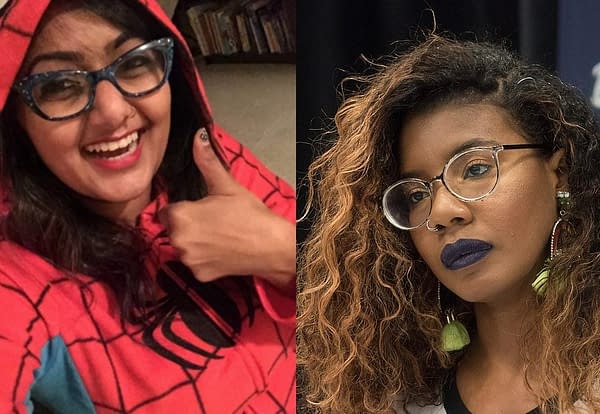 Enjoyed this article? Share it!