Spilling out from the Diamond Retail Summit in Chicago today, Marvel Comics has made an announcement regarding their relationship with retailers. They are still not doing any returnability, something Image Comics and DC Comics have done quite a bit of.
Instead, Marvel has announced they will implement delayed and extended billing for certain key titles. Retailers will have longer to pay for what they order — which should really help with cashflow in a market that is suffering.
We think that's a first for Marvel. Retailers I've spoken to can't think of a precedent in 20 years.
And it looks as if the new Captain America #1 and Fantastic Four #1 may be where it all starts: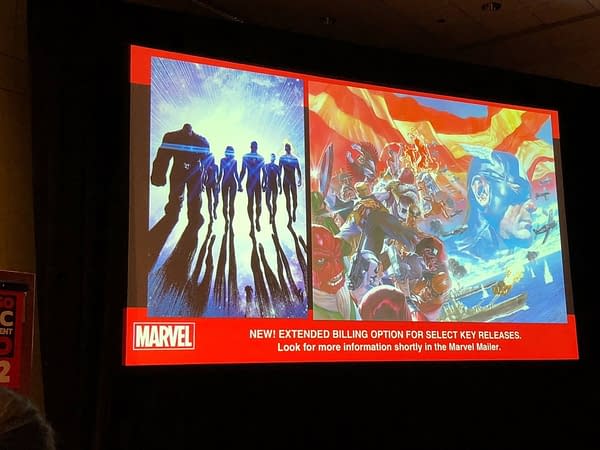 Enjoyed this article? Share it!