Marvel to Follow Conan With Robert E. Howard's Solomon Kane and Red Sonja-Esque Dark Agnes
Earlier this year, Marvel Comics picked up the Conan license and began publishing Conan and Conan-related comic books, based on the character created by Robert E Howard, just like they used to. And started putting Conan in The Avengers, which was new.
But they aren't stopping there, they are also creating new runs of comic books based on Howard's characters Dark Agnes, Solomon Kane, and more. Again, just like they used to.
Solomon Kane is a late 16th–early 17th century Puritan who wanders the world with no apparent goal other than to vanquish evil in all its forms. His adventures, published mostly in the pulp magazine Weird Tales, often take him from Europe to the jungles of Africa and back.
A tall, sombre and gloomy man of pale skin, gaunt face and cold eyes, all of it shadowed by a slouch hat, he is dressed entirely in black and his weaponry usually consists of a rapier, a dirk, and a brace of flintlock pistols. During one of his later adventures his friend N'Longa, an African shaman, gave him a juju staff that served as a protection against evil but could easily be wielded as a weapon. It is revealed in another story, "The Footfalls Within", that this is the mythical Staff of Solomon, a talisman older than the Earth and unimaginably powerful, much more so than even N'Longa knew.
Dark Agnes de Chastillon was the protagonist of three stories set in 16th Century France, which were not printed until a long time after the author's death. The character of Agnes was beaten by her father and almost forced into an arranged marriage. She avoids this by killing the bridegroom and running away. She meets Etienne Villiers, who at first attempts to sell her to a brothel, and Guiscard de Clisson, a mercenary captain who trains her as a swordswoman. When de Clisson is killed, Agnes heads for Italy with Villiers.
Like the later character Red Sonja, who was based on another Howard character, Red Sonya of Rogatino, Agnes has red hair and a short temper. But while Red Sonja's skill in the handling of swords is a divine gift, Agnes's skill is a mixture of innate talent and training.
Marvel Comics published several comic books featuring Solomon Kane in the 1970s and 1980s. As with Conan, Dark Horse got the rights to publish Solomon Kane comic series. And now Marvel Comics has returned. And maybe Dark Agnes might make for a replacement for Red Sonja, as Dynamite Entertainment are currently telling her adventures?
---
---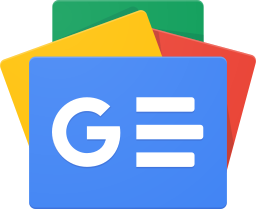 Stay up-to-date and support the site by following Bleeding Cool on Google News today!