"Marvel, I Hope You Beat DC Sales Wise Instore Again" – Rodman Comics On The Marvel ComicsPRO Controversy Bleeding Cool ran a report from ComicsPRO, sourced from several retailers, who talked about an address from Marvel SVP David Gabriel regarding poor industry response of late and where the blame lay – and of negative retailer response in the room. We also sourced a response from retailer Dennis Barger who supported Gabriel's statements.
Here is another view from Rod Lamberti of Rodman Comics,
Wow, I am so glad I did not go to the Comic Pro event. So Marvel, you had a few bad months. And you blame DC. Which I understand. Competition will do that to you. But to blame their return program? That's just rude.
And what the heck example was that with Batman? Bi-weekly Batman means twice the profits per month than if it was just monthly.
I can only speak for my store. My small little store that has been around for only 6 years. Starting last year Marvel sales dropped here. And they kept dropping. As I previously stated Now Occupy Avengers, New Hawkeye, Mosaic, Slapstick, Solo, Foolkiller, are given a run by Valiant titles. My diehard Marvel fans are the ones that buy them. Which make no mistake I am glad they do. Valiant has I would say a lot less money than Marvel. I picked up another Valiant customer a few days ago. Currently, I seem unable to pick up any new Marvel customers.
How come I still over order? I thought I might have ordered low on Bullseye and Kingpin. Daredevil is on T.V. right? That should help. I was wrong. I was still too high even though it wasn't that much to start with. After years of Marvel selling at a higher range, I still had the habit of well its Marvel it should sell. I do want people that come in off the street to have the chance to buy any Marvel title. But that thought process has been kicking my butt. I keep wanting the Marvel customers that were buying Marvel to come back. My latest Diamond order is pretty dang small for Marvel. Yet I still keep trying to go over the order trying to guess does it need to be less? Has the Marvel bleed-out stopped?
Marvel if you truly think my store's money was tied up by DC then you are wrong. I have too many first issues of Foolkiller, Mockingbird 1, Nighthawk's series, Solo 1, Mighty Captain Marvel 1, and more on hand. Mockingbird, Nighthawk, Solo, and more are in the dollar bin still untouched. Amazing Spider-man even over the last few issues is bleeding readership badly. Marvel actually tied up my money. The overships? Sold that one extra Mosaic that was sent to us. Guardians of the Galaxy, Gamora, and more? Not one of any of the other extra copies were sold. Free Comic Book Day extras here we come. So I was either originally correct on my ordering or had too much to begin with.
And when I say Marvel tied up my money that means money was lost. There were no returns. No chance to get any money back.
I say this only because I want Marvel to get back their A game. Give us the kick butt comics they were known for. Like the first Uncanny X-Force. When I first opened that was the number one team book from any publisher here. Readership was excited. I enjoyed the book also. I have only been open over 6 years. In that time forgotten titles like Generation Hope have been cancelled. The current "stealth" cancellations do not help. Such as what was done to Red Wolf, Starbrand and Nightmask, and all the others that weren't even worth enough to the publisher to announce they were cancelling them. It confuses the people that actually were reading the books. No thanks for reading, just as we are too proud to announce we had to cancel a title.
Again I want to sell as many comics as possible. I would love to sell hundreds of each Marvel title.
One of the many things I have learned over the years is I have limited influence over what sells. Meaning a product has to be viewed as wanted by the consumer. My store is like a movie theater. You want (well most do) a clean business and a staff that is there for you. If a new Star Wars movie is coming out then business is most likely good for a movie theater. If the movie theater takes a gamble and has Yoga Hosers then odds are quite a bit less that business was good.
For instance, at times people come in and ask what is the highest selling title currently. The first All Star Batman story arc was the answer not too long ago, now Flash is the current answer. People actually pick up the title because they are selling. No one in the whole time I have been open has come in and asked what is your lowest or lower selling titles. I have had people in the past ask about titles such as Avengers after seeing the Avengers movie either on blue ray or at the movie theater. But they were over whelmed by all the Avenger titles. Avengers, Avengers World, Uncanny Avengers, Secret Avengers, Avengers want your money, and so on. If there had just been one Avengers title it would have been an easy sale and a chance to get new people into comics. Instead they walked out because they felt overwhelmed by all the choices.
Make no mistake I like second string characters. I cheer on the underdog. But the underdog title shouldn't be one that when I read in Previews it is coming out I, along with my follow retailers, wonder if it will be cancelled by issue 6. Such as Man-Thing.
You want a second or third string character to sell, then put some talent on the book that can sell it.
I will put it all out there. I did not turn away Marvel fans by not having their product for sale. I will be truthful. If that had been the case I would have had a lot more money on hand. If DC hadn't had Rebirth, it would have been very painful sales wise.
So please don't be butthurt over DC having returns. What next? DC's Rebirth was responsible for Marvel buying Heroes World Distribution Co in 1994?
And Marvel I say this with all seriousness. I hope you beat DC sales wise instore again while DC stays or grows in sales. Why? Because that means your making me and hopefully my follow retailers money again.
---
---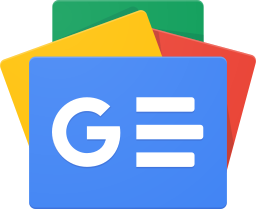 Stay up-to-date and support the site by following Bleeding Cool on Google News today!