You can say a lot of things about Marvel Comics, and often we do, but one thing you can't deny is that the company is consistent when it comes to relaunching titles. Marvel seems to view a relaunch as the answer to pretty much any problem a super-mega-crossover event can't solve. Sales getting low? Relaunch. Need to massage the ego of a big-name creator to get him to write X-Men? Relaunch. Climate change? A relaunch couldn't hurt.
So it should come as no surprise to anyone that Spider-Gwen: Ghost Spider is getting a relaunch in August from the exciting new creative team of… the same creative team as before, Seanan McGuire and Takeshi Miyazawa. But it will no longer have Spider-Gwen in the title, so clearly this is an all-new, all-different era of Ghost Spider. The current series will end with July's issue #10.
Check out the press release from Marvel's website below:
This August, Gwen Stacy enrolls at Empire State University in GHOST-SPIDER #1!

Written by Seanan McGuire with art by Takeshi Miyazawa, the new series sees Gwen make her way to the center of the Marvel Universe as she travels from her troubled home of Earth-65 to Earth-616 for Super Hero action…and school! And the newest student at ESU is about to get a crash course in multiversity as she splits her time between the world she loves and the world she's just getting to know!

"After dipping her toes into the main Marvel Universe, Gwen Stacy is finally taking the leap part-time as she enrolls in Empire State University," notes series assistant editor Danny Khazem. "But Gwen's going to need to do her Spider-History research if she's going to figure out just who from Spider's past is keeping tabs on her!

"Seanan McGuire and Takeshi Miyazawa are bringing their A-game back to Gwen's world in GHOST-SPIDER #1, where she's going to face some familiar Spider-Foes in her travels between her native home of Earth-65 and Earth-616—the Marvel Universe we all know and love!"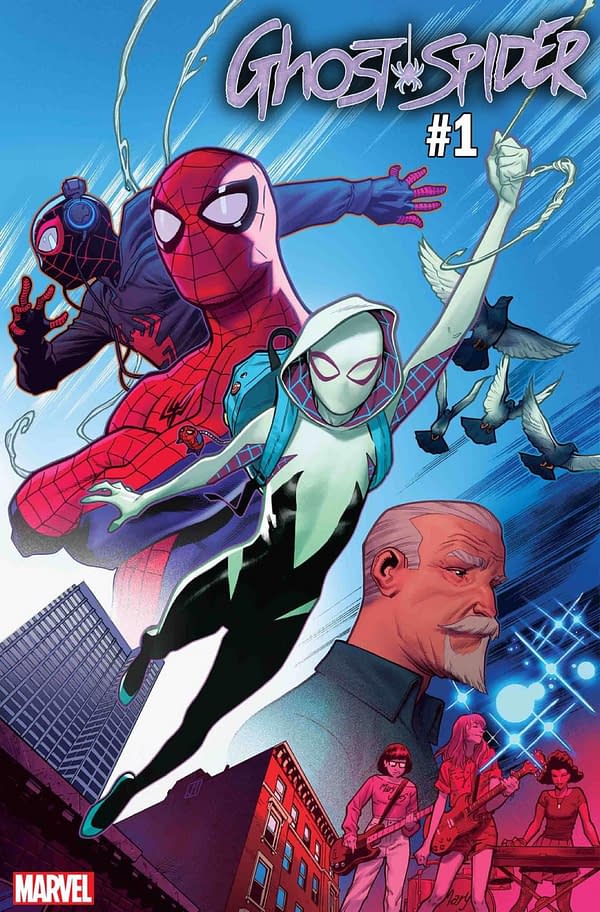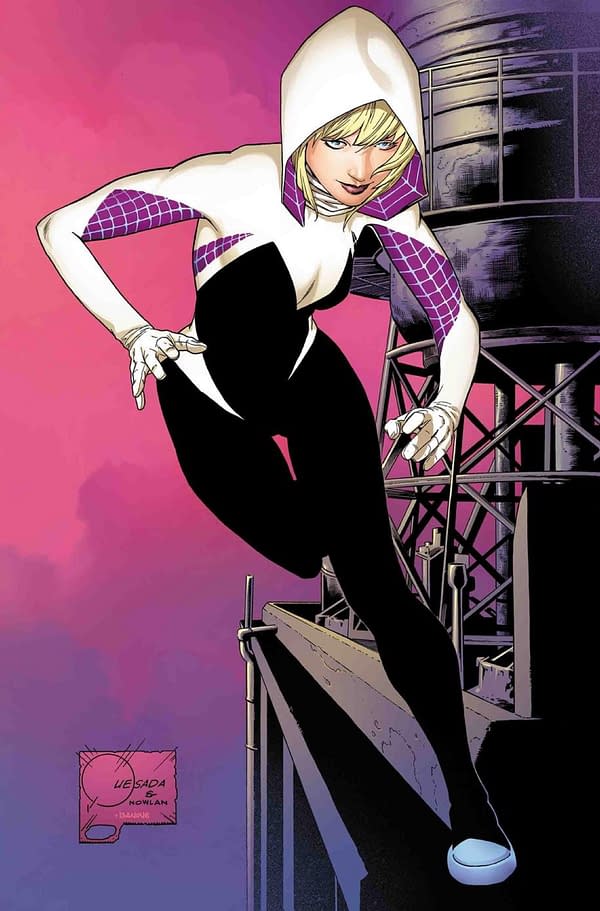 Enjoyed this article? Share it!