Marvel to Make Spider-Man Comic Based on Video Game Based on Comic
The comic book industry continued to be the personification of a snake eating its own tail Monday as Marvel sent out a press release announcing plans to create a comic book based on a video game based on Marvel's comic books. That's right, Marvel's Spider-Man is coming to Marvel comics, straight from the PS4 video game. Dennis Hopeless and Michele Bandini are the creative team behind Marvel's Spider-Man: City at War, a six issue mini-series kicking off in March which Marvel says is "the first in a series of new stories from the growing Marvel Gamerverse as we press start on a brand-new Marvel Universe."
Who knew these video game characters would work so well in comic book form?!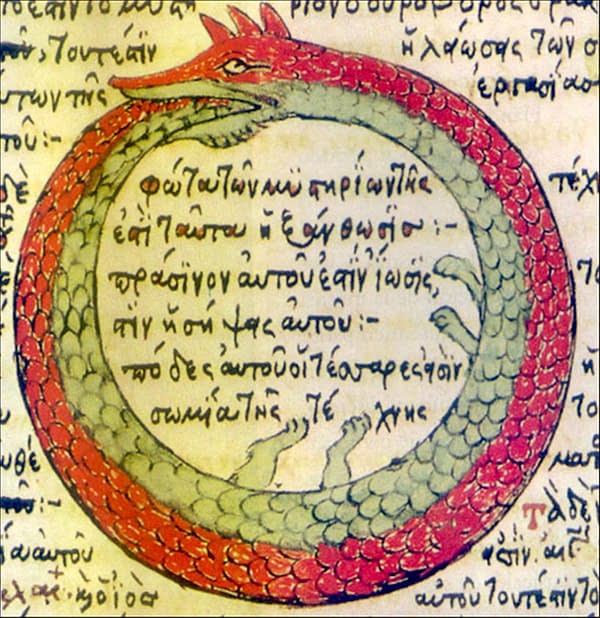 From the press release:
The fan-favorite and critically acclaimed Marvel's Spider-Man has taken the world by storm – and now the video game's web-slinger is leaping into the pages of Marvel comics! Starting this March, all your favorite Spidey characters are presented in new and surprising scenarios as Peter Parker's civilian and superhuman worlds collide in the game's original, action-packed story!

After protecting his beloved New York City for eight years, Spidey finally has the opportunity to put Wilson Fisk behind bars for good. But removing the Kingpin from the mean streets of Manhattan has its own repercussions…as a new threat, the mysterious crime lord called Mister Negative, rises to fill the vacuum and threaten all that Peter holds dear, including the lives of not only his beloved Aunt May but also his former girlfriend, and current Daily Bugle investigative reporter, Mary Jane Watson.
Said Marvel Games Executive Creative Director and master hypeman Bill Rosemann:
While creating the game, the writing team's goal was to pay homage to Spider-Man's rich history while also shaking things up to keep players on the edge of their seats. Now we're thrilled to see our game's original story swing full circle and come to life in the pages of this all-new comic book series in the Mighty Marvel Manner!
Brilliant! Look for the first issue in March.
MARVEL'S SPIDER-MAN: CITY AT WAR #1 (of 6)
Written by DENNIS HOPELESS
Art by MICHELE BANDINI
Cover by CLAYTON CRAIN
Marvel Games Variant Cover by TIM TSANG
Sinister Six Variant Cover by DAVID NAKAYAMA
Variant Cover by GERARDO SANDOVAL
Variant Cover by ADI GRANOV