Marvel To Publish Something Very Superior In November. And I Think I Know What It Is. (UPDATE)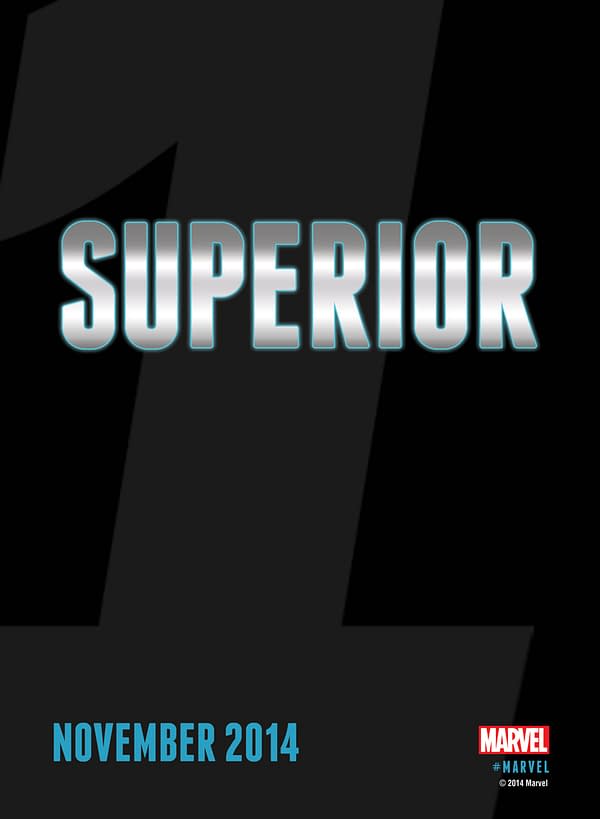 I was very interested to come across this apparent teaser from Marvel Comics. We have been assured that it is not fake from a very reliable source. It does appear that Bleeding Cool is the first to publish it.
It might suggest a new Superior Spider-Man from Marvel in November. But that, I believe, would be too obvious. Time to join some dots.
We have seen a black Captain America being lined up, Sam Wilson, The Falcon, to take the role when Steve Rogers steps down.
We have seen a very female Thor announced on The View. So… who is next?
Completing the Avengers triumverate would be Iron Man. Whose book has gone on hiatus, as has Thor's, for the Original Sin crossover. Thor returns in October. Will Iron Man return in November?
And will it be a… Superior Iron Man in some way, shape or form? I think so, yes. Whether it's Tony Stark or Arno Stark in the suit of course, that will have to wait.
Maybe Marvel have the brother of all announcements to make at San Diego.
Could the Avengers triumvirate soon consist of a black man, a woman and someone with a serious disability?
UPDATE: This is presumably what the Superior Iron Man will look like. Note his colours match the teaser image….
And for anyone who read today's Original Sin #3.1, you might have seen what they've done with The Hulk…