Don't call it a reboot! Don't call it a relaunch! Call it a… respawn? Marvel has revealed the fruits of the loins of the teaser sent out earlier this month, which is apparently for a new series called Marvel Zombies Respawn, written by Phillip Kennedy Johnson with art by Leonard Kirk and a cover, the same as the teaser, by Inhyuk Lee. Filling the void left by Walking Dead and sticking it to DC for DCeased, Marvel Zombies Respawn launches in October.
Marvel revealed the details and cover on their website, and you can see them below.
MARVEL ZOMBIES: RESPAWN #1 WRITTEN BY PHILLIP KENNEDY JOHNSON, ART BY LEONARD KIRK, COVER BY INHYUK LEE
MARVEL ZOMBIES: RESPAWN #1
When Galactus' corpse appears at the edge of Earth's solar system, the Avengers, X-Men, and Fantastic Four investigate. Too late, they discover that Galactus' body is now the vessel of an interstellar terror, which one-by-one transforms Earth's Mightiest Heroes into the universe's most terrifying predators! As our heroes try to escape the super-powered, cannibalistic aberrations that were once their friends and family, will any survive? And even if they do, can they hope to protect Earth from the infestation that has already claimed half of the known universe?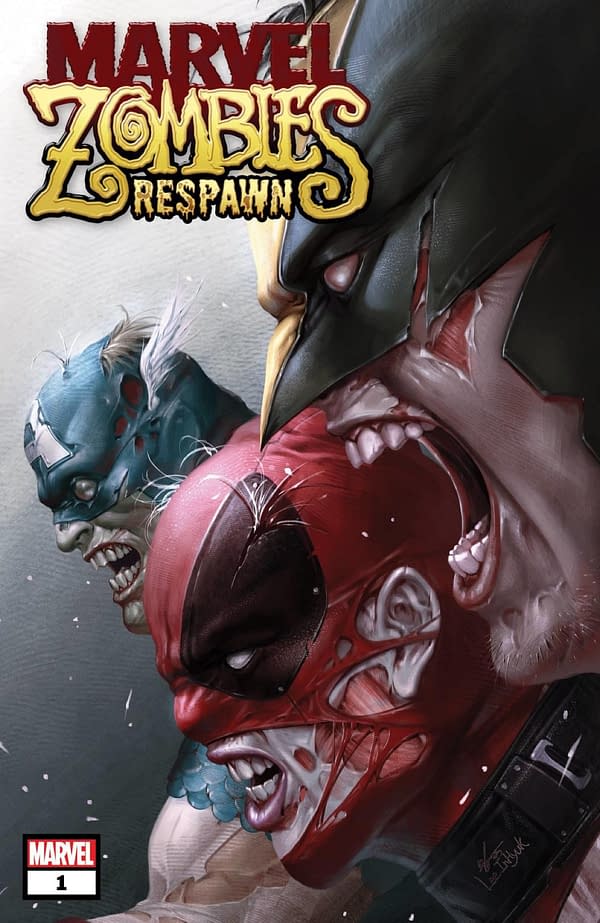 Enjoyed this article? Share it!