The End Of The Marvel Universe – Marvel's Big Secret Wars Announcement, With Video (UPDATE)
We're ready. Hell, @Midnight used that image from us the other night, so we'd better be. We don't want to let Chris Hardwick down, do we?
Exactly. Announcing at Midtown Comics right now… something. Let's all find out what…
[youtube]https://www.youtube.com/watch?v=j7L6mDjQHNs[/youtube]
Warning, insightful comments in the thread below may be quoted in updates… Tom talks about how Jonathan Hickman has been planning this for sometime and how it has grown in the planning as others joined in, "it is difficult to imagine something that would be larger in scope and scale than what we are doing with Secret Wars."
Time to catch up on Avengers, the story that Jonathan Hickman has been building with the incursions into reality, with Earts smashing into Earths and destroying universe after an… event occurred. Maybe we'll find pit more about the Great Destroyer, folks? Is it Doom?
And how the Avengers have not been able to find a way to stop having to destroy Earths to save universe.
Here it comes folks. Axel Alonso has announced the smashing and incursion of the main 166 Marvel Universe and the Ultimate Universe colliding. Tom Breevoort gives them eight hours to find out how to stop it.
And they don't. In Secret Wars #1.
Marvel said that all of the titles that they will be publishing during the Secret Wars are building the new Marvel universe going forward. None of them are stand along. And that each will contribute to the new normal. All the book they have been teasing are included in the new universe and they are only the tip of the iceberg.
And Battleworld is what comes out. No Marvel Universe or Ultimate Universe, just Battleworld in an empty void…. Later on Marvel.com/secretwars – an interactive Battleworld Map, which we will be able to use to explore all the different worlds….
Marvel's Free Comic Book Day entry will be the starting point for Secret Wars, a "bit of a primer" Tom Brevoort said. Also, Marvel will be including Marvel/Attack on Titan comic that was previously only published in Japan. While Secret Wars #1 launching in May will be a big comic book, #2 will be oversized. Also launching in May, it will feature all the possible Thors you could ever want… and more.
Besides the Secret Wars books, Marvel is working with a series of companies to produce products based on the new universe they are building here. Confirmed to be working with Marvel are Hasbro, Diamond Select, Mighty Fine, Mad Engine, Funko and Hot Wheels as well as Marvel's game division.
Calamity! The Marvel announcement feed has just crashed! And everyone is distraught!
I am very jealous of everyone actually in store right now…. so, what do we think?
---
---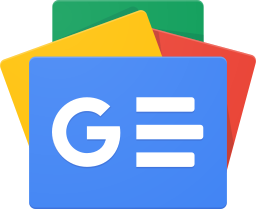 Stay up-to-date and support the site by following Bleeding Cool on Google News today!