Marvel's David Gabriel: "The Limited Series Is The Death Knell" (Except For Star Wars) IcV2 has a massive two-article report on the first day of the Marvel retailer summit that took place at Marvel's offices this week. In addition, they've interview Marvel Vice President of Sales and Marketing David Gabriel in a third article. You can check them out here, here, and here. The reports are chock full of extremely candid responses from Marvel to retailer feedback covering a wide variety of topics. We've already told you about Gabriel's comments about readers not wanting any more diversity, confirming what Bleeding Cool has been saying for months about Marvel's plans for a "meat and potatoes" relaunch. We've also heard Gabriel's thoughts on how to spike sales with number one issue relaunches and ten dollar books, and Marvel Editor-in-Chief Axel Alonso's thoughts on the difference in opportunities for creators at Marvel and Image.
But there's even more juicy news coming out of the retailer summit. For instance, David Gabriel confirmed what we've all suspected Marvel of thinking for some time now: that launching books as limited series is a surefire way to get people to not pay attention to them, so they launch them as "ongoing" series that will be canceled in 6-12 issues.
While speaking about event fatigue and Marvel's plans to cut back on super-mega-crossover events and focus simply on smaller, often book family isolated mega-events, Gabriel asked retailers what Marvel should call them. A retailer suggest "maxi-series" or "mini-series." From ICv2's report, Gabriel responded:
I'm going to tell you, the limited series is the death knell. The only place that it hasn't been a death knell, which is amazing, is on the Star Wars stuff. Anytime we've called something a limited series, it did not hurt the sales at all. You call anything else in the Marvel Universe a limited series, it's dead on arrival.
Hmmm. What useful information could be gleaned from that observation? If people will buy Star Wars minis because they enjoy Star Wars comics, but won't buy Marvel minis, then… Probably nothing. Moving on…
In any case, just because it's true that people won't buy Marvel mini-series no matter what Marvel does and there's nothing they can possibly do about it doesn't mean Marvel likes it. Axel Alonso would love to be able to rely on the certainty of ending a book after 10 issues instead of just the extreme probability:
I would love to be able to release limited series. There'd be nothing more reassuring than that, because it means that I can create a team and say, 'All right, you've got 10 issues, you've got 12 issues. Write it. You know what your ending is. Get it done.'
For all the problems that Marvel's executives have been identifying at the retailer summit, it doesn't seem like anyone at the company has considered that these are all symptoms of a larger issue with the entire model of comics production and distribution, not causes for the industry's decline. Will they get there eventually? There's plenty more where this came from, so stay tuned to find out!
---
---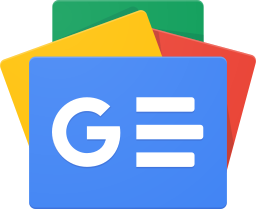 Stay up-to-date and support the site by following Bleeding Cool on Google News today!