Marvel's David Gabriel On Sales Slump: People "Didn't Want Any More Diversity," "Didn't Want Female Characters" Bleeding Cool has written a lot in the past few months about Marvel's plans for a "meat and potatoes" style relaunch later this year. There was an interview with Marc Guggenheim about his upcoming X-Men book in which Guggenheim said that the post-ResurrXion X-Men would be "more about the X-Men as heroes than the X-Men as a struggling minority fighting for their very existence." There was Rich Johnston's report that Marvel planned to stop wearing their politics on their shirt sleeves, even noting that while it was too late to change direction on Secret Empire, it was planned to be a "last hurrah" for that kind of storytelling. Other things first reported by Bleeding Cool included plans to bring back "A-Listers" and a return to legacy numbers.
Reading between the lines of the signals from Marvel, it seems the company is pulling back on its push for greater representation and diversity in their titles and pursuing a strategy similar to what DC Comics dubbed "meat and potatoes" before their DC Rebirth relaunch.
A lot of people scoffed at Bleeding Cool's reports as spin or rumormongering, but in a recent interview with ICv2, Marvel VP of Sales David Gabriel is blunt with his assessment of a Marvel sales slump that began last October. The reason given by Gabriel: people are "turning their noses up" at diversity.
From the interview:
Part of it, but I think also it seemed like tastes changed, because stuff you had been doing in the past wasn't working the same way. Did you perceive that or are we misreading that?

No, I think so. I don't know if those customers with the tastes that had been around for three years really supporting nearly anything that we would try, anything that we would attempt, any of the new characters we brought up, either they weren't shopping in that time period, or maybe like you said their tastes have changed.

There was definitely a sort of nose-turning at the things that we had been doing successfully for the past three years, no longer viable. We saw that, and that's what we had to react to. Yes, it's all of that.

Now the million-dollar question. Why did those tastes change?

I don't know if that's a question for me. I think that's a better question for retailers who are seeing all publishers. What we heard was that people didn't want any more diversity. They didn't want female characters out there. That's what we heard, whether we believe that or not. I don't know that that's really true, but that's what we saw in sales.

We saw the sales of any character that was diverse, any character that was new, our female characters, anything that was not a core Marvel character, people were turning their nose up against. That was difficult for us because we had a lot of fresh, new, exciting ideas that we were trying to get out and nothing new really worked.

It was the old things coming back in that time period, three books in particular, Spider-Man Renew Your Vows, that had Spider-Man and Mary Jane married, that worked. The Venom book worked and the Thanos book worked. You can take what you want out of who might be enjoying those three books, but it is definitely a specific type of comic book reader, comic book collector that really liked those three series.
Of note is that Gabriel isn't saying that Marvel's opinions have changed. He explicitly says of the market's demand for diversity that "that's what we heard, whether we believe that or not," shifting the focus to retailers and even readers. All of this is to serve as justification for the meat and potatoes not-a-relaunch, Make Mine Marvel, that Bleeding Cool warned you was coming.
Of course, an argument can be made that the blame lies not with readers, but with publishers and the entire deeply flawed direct market system for failing to be able to market books properly to anyone but the existing comics readership, but that's a rant for another time. For now, this is just confirmation, straight from the horse's mouth, that Marvel doesn't see diversity as a winning sales strategy anymore, and regardless of what individual persons working for Marvel may feel, Marvel as a corporate entity cares far more about winning sales strategies than it does about diversity, and always did. It just so happens that, for a time, the two were one and the same. According to David Gabriel, they no longer are.
IcV2 has a three articles up about the recent Marvel retailer summit in addition to their follow-up interview with Gabriel that are chock full of information, and you can check it out in full here, here, and here. We'll be looking through and parsing out the stories in the coming hours as well.
---
---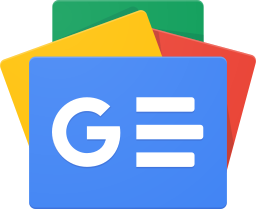 Stay up-to-date and support the site by following Bleeding Cool on Google News today!