Mata Hari #2 Review: The Story Focuses and Triumphs for It
Mata Hari is being held in custody by the French government, and she is shortly question by Captain Bouchardon. This leads to flashbacks of Mata's childhood while she explains her life story to Captain Bouchardon. We see the divorce of her parents as well as her early jobs as a teenager.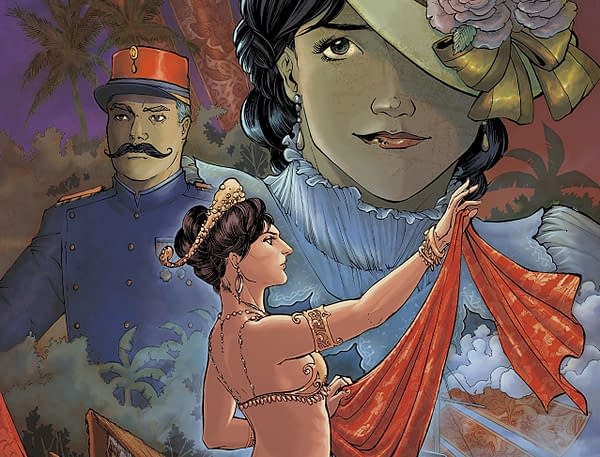 Mata Hari #2, despite an opening which jumps around a bit, delivers a far more narratively focused story with this issue. Not only does the story localize her interrogation at the hands of Bouchardon, it also focuses upon Mata Hari's youth and young adulthood in the flashbacks. As such, we are given a more chronological and coherent telling of Mata Hari's life story.
This stands in contrast to the first issue. While the first installment of this miniseries was an easily compelling read, it jumped around Mata's life and was difficult to follow at times as a result.
In the current issue, we also get a picture of Mata's motivations and goals, and we get to see the tense and complex interplay between she and Bouchardon. Mata is a woman who knows what she wants and who she is. Bouchardon is a man of duty who feels beholden to his station and service. The former frightens the latter immensely, and so Bouchardon gets hostile towards Mata Hari quite easily.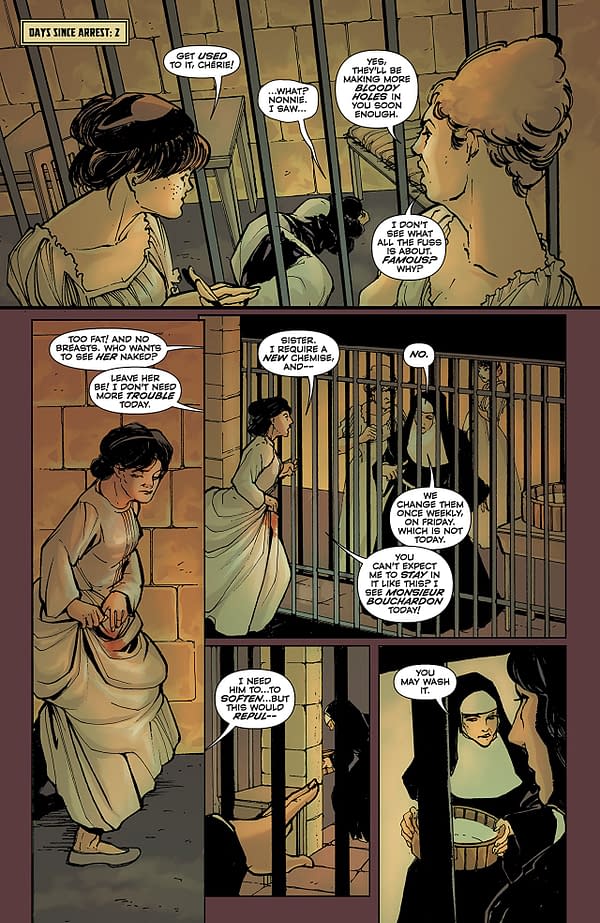 Ariela Kristantina continues to provide beautiful artwork, wavering between grounded pseudo-realism and dreamlike scenes of Mata Hari showing devotion to Hindu gods. This creates a visually intriguing dichotomy, and Pat Masioni's color art plays with it well by balancing mundane industrial shades with beautiful, ethereal color.
Mata Hari #2 is another absorbing installment of this miniseries, delivering a far more focused and easy-to-follow narrative with the second issue. Mata continues to be a mysterious and compelling protagonist, and Kristantina and Masioni continue to make the comic look great. This one comes strongly recommended. Check it out.