Matthew Rosenberg is the writer of comics such as Uncanny X-Men and Punisher for Marvel, and his Twitter account was the recipient of Bleeding Cool's own Wolverine's Weiner X-Pick of the Year award for providing "a reliable source" of tweet-based fodder for clickbait articles, including "telling readers not to pre-order comics, blabbing X-office secrets on Twitter, complaining about the quality of free cookies, taunting readers with his refusal to write a proper ending, throwing a tantrum over not having his package delivered by Fed-Ex, or finally getting that package delivered by Fed-Ex." In a shock announcement Wednesday, Rosenberg revealed that he will not defend his reigning championship and will instead abandon or at least drastically scale back his Twitter presence in 2019.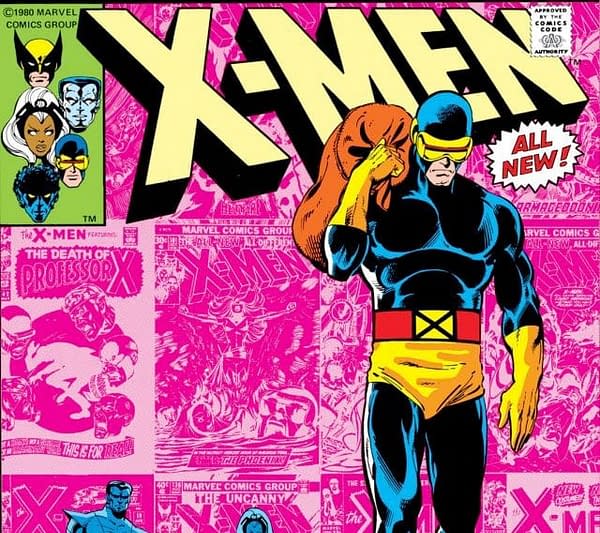 P.T. Barnum, famed showman and proprietor of the 19th century's version of social media, the circus, once purportedly said, "always leave 'em wanting more," and perhaps that's part of Rosenberg's philosophy in getting from Twitter while the getting is good. But Jack Kirby also once said "Twitter will break your heart, kid," and with that in mind, Rosenberg also cited what he feels is a net negative impact the social media service has had on discourse, as well as Rosenberg's own and his followers' mental health and a desire to eat at more restaurants.
I have really enjoyed interacting with fans, answering questions, listening to what people liked and didn't like in the books. All of that is a blast and I am going to really regret stepping away from it.

— Matthew Rosenberg (@AshcanPress) January 23, 2019
Moreover, I tried to take a few hours a week to interact with people who buy the books here. I felt like that would be good for me and for readers. It's an extension of the same thing that made me sign in 39 comic shops and do 17 comic cons last year. I believe in accessibility.

— Matthew Rosenberg (@AshcanPress) January 23, 2019
But I keep asking myself why. I get that folks want to vent, I get that folks are passionate about these characters. I love that folks are passionate about them. But at a certain point I have to realize it's not healthy for them or me.

— Matthew Rosenberg (@AshcanPress) January 23, 2019
The discourse on Twitter is often much more akin to going out to get dinner and a few folks in the restaurant just curse at you when you walk in. Does it ruin your night? No. But on the 6th day, you might think about going to another restaurant.

— Matthew Rosenberg (@AshcanPress) January 23, 2019
I will say that one thing I love about comics, that I have always loved about comics, is the accessibility. I met Stan Lee, Todd MacFarlane, and Jim Lee when I was 12 and it is still one of the best days of my life.

— Matthew Rosenberg (@AshcanPress) January 23, 2019
And yes, some of these creators are jerks to fans too. Which is also awful to see. I have been accused of that more than a few times myself. Who knows, maybe I was? Either way, it isn't making comics better. It isn't making anyone's experience better.

— Matthew Rosenberg (@AshcanPress) January 23, 2019
I'll probably post sporadically to promote books or say weird stuff. I may even come back fully, because I'm nothing if not fickle. But for now, I'll be stepping away.

I hope everyone on here takes care of themselves, each other, and continues to support the things they love.

— Matthew Rosenberg (@AshcanPress) January 23, 2019
In the wake of Rosenberg's departure, the comic book news media looks to other comic book creators to step and fill the hole left by Rosenberg's presence by providing exciting content for low-effort clickbait articles. We wish Matthew Rosenberg the best in his future Twitter-free lifestyle and ask that, as a small consolation for the dearth of article material he is leaving behind, he kill The Beast in an upcoming issue of Uncanny X-Men.
Was that whiny? In my head it didn't sound so whiny. pic.twitter.com/rwvrPUa6PO

— 𝙼𝚊𝚝𝚝𝚑𝚎𝚠 𝚁𝚘𝚜𝚎𝚗𝚋𝚎𝚛𝚐 (@AshcanPress) January 23, 2019
Enjoyed this article? Share it!