McCall's Pattern Company Booth At New York Comic Con
June Vigants writes,
This is the first year McCall's has exhibited at NYCC. I passed by their booth on Saturday en route to a panel and knew I had to stop and find out more. I've known McCall's for years and I thought seeing such an established pattern company making a presence at a convention like NYCC was brilliant and merited further investigation.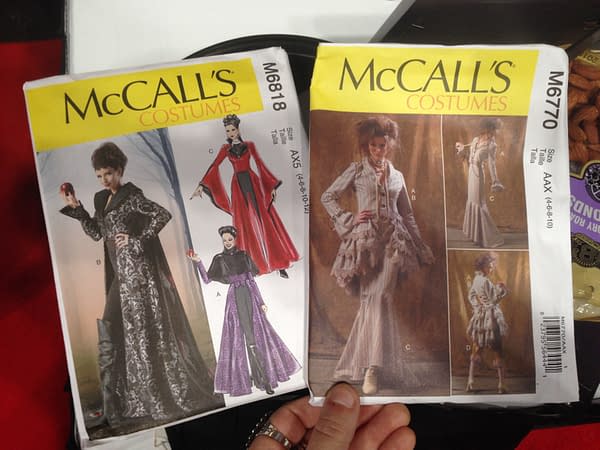 So how did a company like McCall's, who previously had no ties to the convention community, end up at NYCC? Initially, they had a small group of cosplay/steampunk patterns in their line. One of their employees at their plant in Kansas sent a proposal to the new president of the company explaining the importance of cosplay in the modern artistic community. The creative director attended NYCC 2013 and realized that they had to be there and have a presence at the convention; it turns out, this would be a decision that would pay off.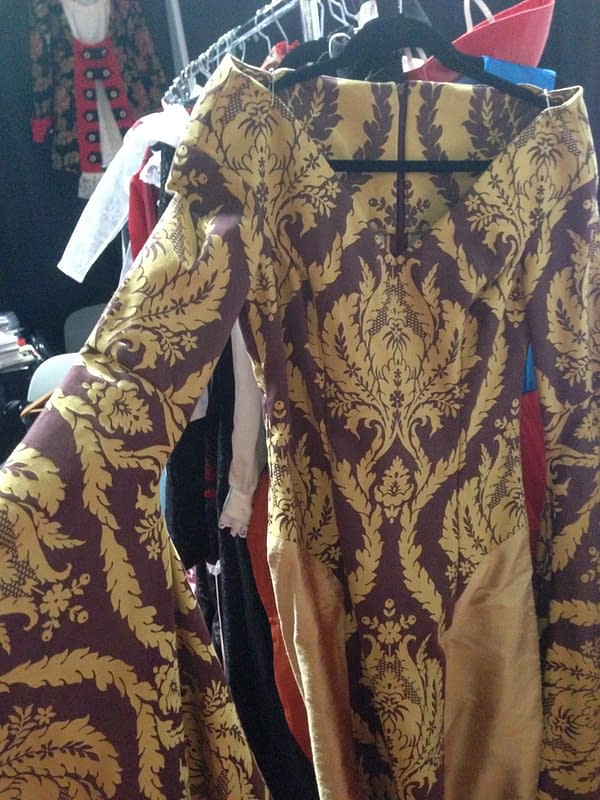 Their booth offered a variety of patterns for all styles and sizes; medieval, renaissance, Victorian, steampunk, fantasy and more, for just $5.00(in addition to tape measures), a complimentary flyer of tips and tricks for those new to sewing, and several binders with an extensive look into their diverse catalogue. Their online selection reveals a great variety of more specific costumes, as well as some basic designs that can be used as a platform for cosplayers to expand on.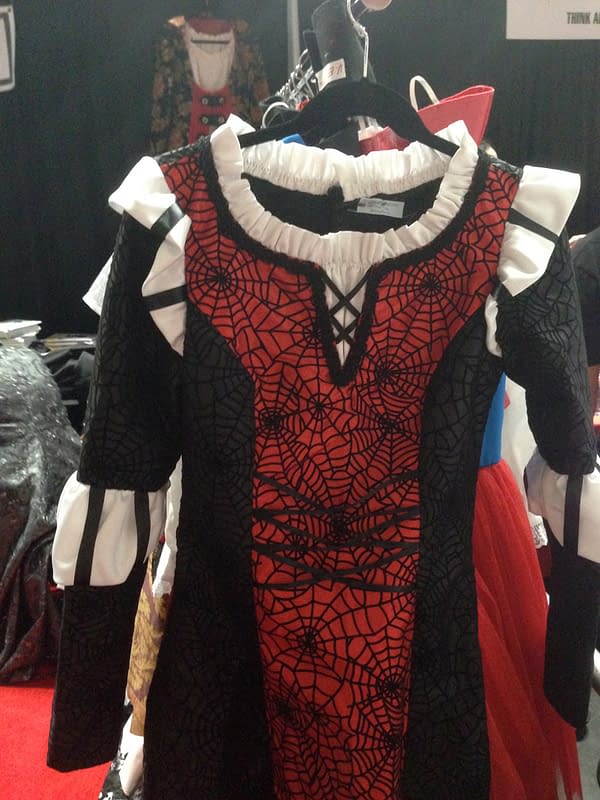 Prior to this decision, McCall's was aware of cosplay but had no idea the massive span of the market. They're very happy to have received such a positive response their first year. Many con-goers have approached them, thanking them for coming.
They definitely plan on coming back next year.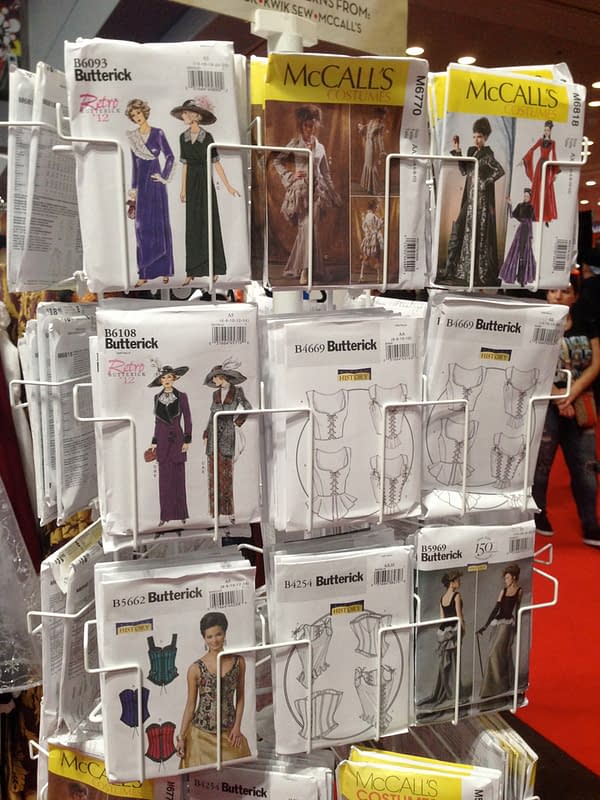 NYCC is the only convention they've done so far but they are investigating more- Sand Diego and more regional conventions are a possibility. Their main office is located in New York while their factory where they print and distribute the patterns worldwide is located in Kansas.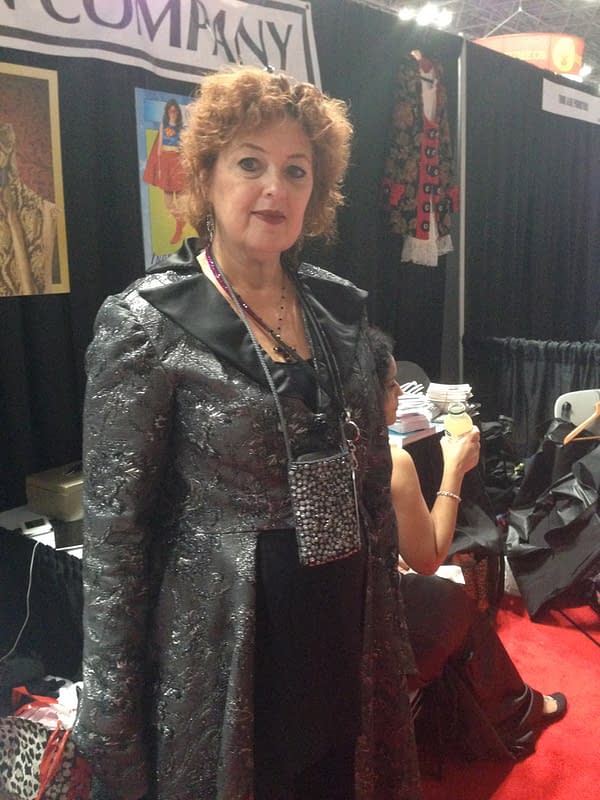 My grandmother was a seamstress in Germany and after immigrating to the U.S., she continued to do alterations out of the basement of her house. I remember watching her sew as a kid and learning some tricks – she even helped me make myself an Organization 13 cloak for a Kingdom Hearts cosplay. I'm very glad to have had the opportunity to learn from someone so experienced, but not everyone has that resource. This is where McCall's comes in. With the newcomer hand-outs, easy-sew patterns, and other informative links on their website, McCall's is a great resource for anyone out there hesitant but wanting to get started with sewing or cosplay in general.
Additionally, all of the pictured exhibitors actually made their own costumes that they are wearing at their booth. Talk about walking advertisement – the quality of the work certainly speaks for itself.
Check out more at http://mccallpattern.mccall.com
June Vigants is a comic writer and artist based out of Connecticut. Follow her on twitter @JuneRevolver