Mech Cadet Yu #6 Review: The Power of Teamwork and the Charm of Optimism
[rwp-review-recap id="0"]
Our Mech Cadets are getting a breather when Sharg infants, which are still about the size of a bull, begin raging through the base. On their own and separated from their Mechs, the Cadet Pilots must rely on their wit and each other to survive this threat.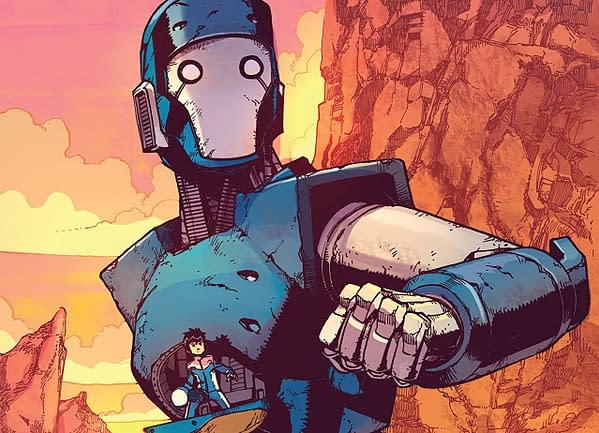 Mech Cadet Yu #6 succeeds in presenting the resourcefulness of our pilots when they are without their Mechs and must improvise without the arsenal of weapons they usually have. If that sounds like an intentional test of their skills, that is implied but not confirmed.
We also get to see how close the Mech Cadet Pilots have become as a team. This issue doesn't especially focus on Stanford Yu himself; each member of the team has an equal claim to protagonist in this installment. They have overcome the animosity and differences held between them. While those problems may return, for this one book, they are definitely gone.
Mech Cadet Yu continues to be one of the most upbeat and cheerful books on the stands. While this issue brings tactile and close-quarters action that results in multiple characters being wounded, there is still an uplifting tone brought about by Greg Pak's plotting as well as the art and color art from Takeshi Miyazawa and Triona Farrell respectively.
This book also concludes this story by the ending too, which is a welcome change of pace from your average comic these days. It also separates itself from what was threatening to become an American yet still by-the-book Shonen comic book. This issue does feel fresh and original.
It also provides a surprising ending which will leave you wondering where Mech Cadet Yu will go next issue.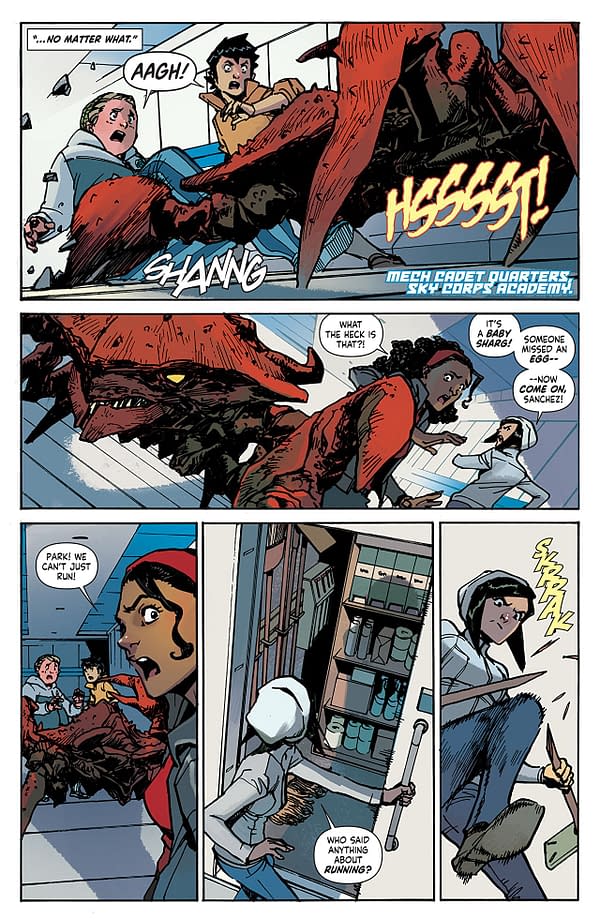 Miyazawa and Farrell bring yet another gorgeous issue here. Miyazawa's hybridized manga-American comic style and Farrell's bright and dazzling color palette coincide to give Mech Cadet Yu its distinctive visual style and tone.
Pak, Miyazawa, and Farrell bring another delightful and exciting read with the sixth installment of Mech Cadet Yu. This issue flows like a well-oiled machine, showing the tense danger and now-natural teamwork of the protagonists in a highly engaging manner. This issue definitely earns a recommendation. Check it out.
[rwp-review-ratings id="0"]
[rwp-review-form id="0"]