Meg Cabot of The Princess Diaries on Writing Her Black Canary: Ignite Graphic Novel
Once upon a time, the principal of writer Meg Cabot's school told her she had the loudest voice at school. She wishes she had known about Black Canary then.
Cabot's brother is a police officer in Denver, with two daughters who want to follow in his footsteps, who look up his crimes on the internet asking about the position of the body he found when he comes home from work. He's not too pleased with this and wants them to go into fashion design.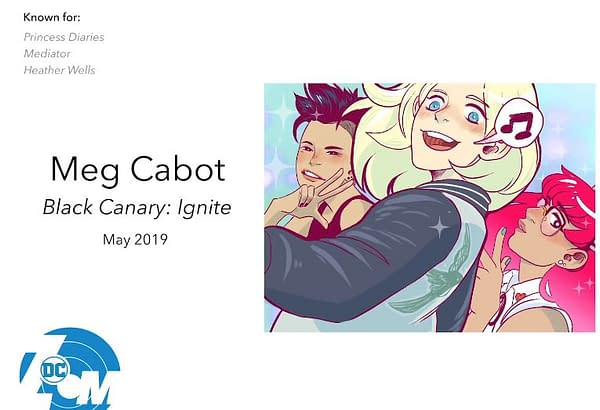 And that's the perspective she's sharing in her graphic novel for DC Zoom, Black Canary: Ignite. Announced at the American Library Association meet as part of the DC Comics reveal of the DC Zoom and DC Ink imprints, with no named artist yet.