Posted in: Comics | Tagged: 451 media, james seale, michael bay, safehaven
---
Michael Bay's 451 Media Group To Unveil New Series, Safehaven, By James Seale At LA Comic Con
Adapting comic books into blockbuster movies is the bread and butter of Hollywood. But with so many producers looking to scoop up the rights to any comic book they can get their hands on, it can be hard to find enough properties to adapt, which means Hollywood has to resort to its fallback, rebooting classic movies and TV shows (where classic is here defined as five years old or older).
Director, producers, and childhood destroyer Michael Bay has a solution to this problem: start your own comic book company to produce comics that you can adapt into movies, cutting out the middleman (sorry, Mark Millar). That's the idea behind Bay's company, 451 Media Group, which launched 9 graphic novels at New York Comic Con this year. 451 Media Group is a highly efficient modern media company, both creating comics and adapting them at the same time. Eventually, the plan is probably to start developing the projects' reboots at the same time as well.
451 Media Group is heading to Los Angeles Comic Con this weekend, and they're planning to launch one more: Safehaven by James Seale, to debut in 2018. The company is hosting a panel at 11:30AM, but they sent out a press release ahead of it with the news. Here's their description of Safehaven:
SAFEHAVEN tells the story of high school comic artist Jenna, whose drawings create a dark portal to an evil dimension connected to the world of comics she created. Seale's story was discovered by 451 Media's team at last year's comic con, and is the culmination of the company's commitment to discover and cultivate the best in talent and entertainment.

True to their mission of creating multi-platform, multimedia experiences for their audience, the company is in development of an augmented reality (AR) experience for the series as well.
So if you're at the con today, drop by room 410 at 11:30AM, or stop by 451 Media's booth at any time during the convention, Booth #1109. Who knows? Maybe you could be the next creator of a multimedia franchise? ---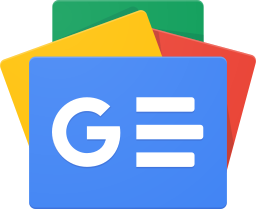 Stay up-to-date and support the site by following Bleeding Cool on Google News today!