Posted in: Comics | Tagged:
---
Miles Morales: Spider-Man Gets 'One More Day' With the Devil in Today's Champions #2 (Spoilers)
Champions isn't one of Marvel's best-selling books. It features a bunch of characters, many of whom had their own books cancelled or rebooted without them. But it may also be telling one of the Marvel Universe's most intriguing stories, and that kicks off with issue 2 even more than the first issue.
Basically, this article will get more spoilery the further it goes down. You can stop any time and pick up the copy in question to experience the full story in real time. Just saying.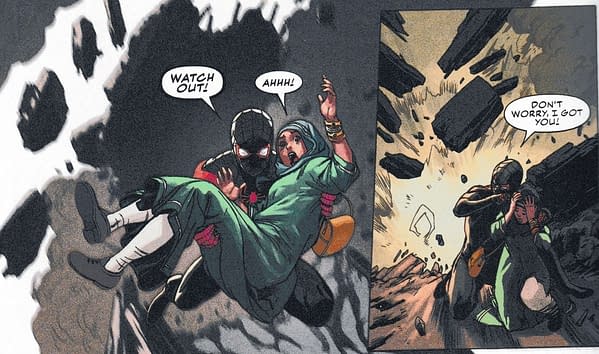 Because we begin with them being all superheroic, responding to a supervillain Zzaszz, going ape in Dubai, and saving lives. Throwing themselves into the breach. Like Champions do.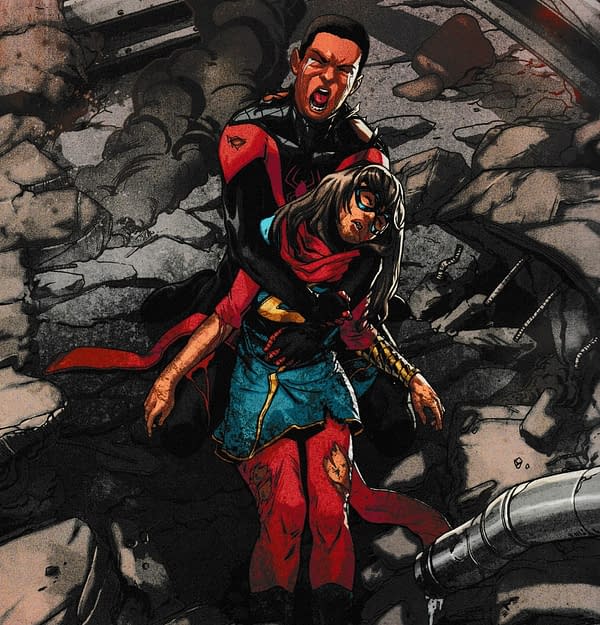 At which point, we get the death of Kamala Khan, Ms Marvel. No joke this is a proper death. Told you there would be spoilers.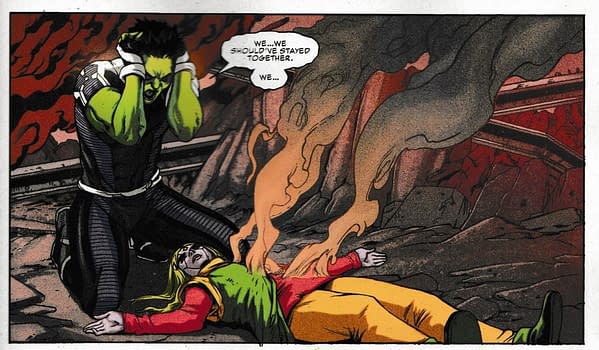 And then the death of Viv Vision. Again, permanently down.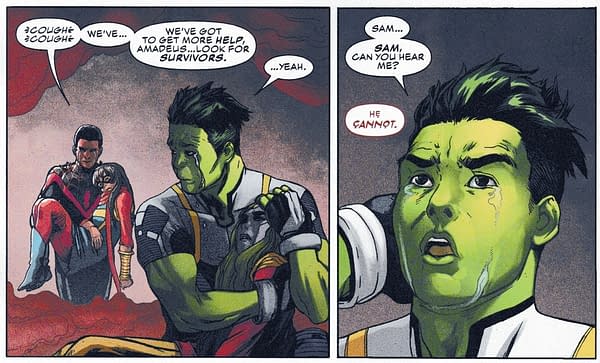 And then Mephisto, who we had seen stalking Miles Morales, Spider-Man, in previous issues. And making an offer.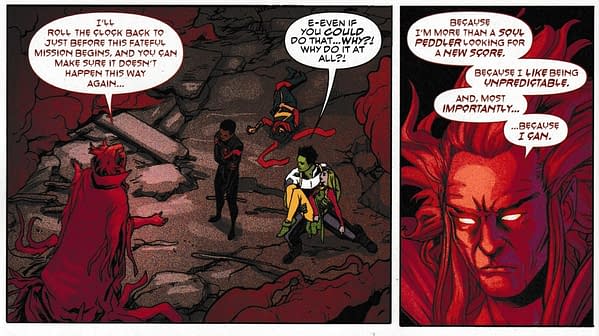 To turn back time, let them do things differently, for no reason than he feels like it. No price to be paid. They just have to ask. And Miles Morales does. The actual impact on the Marvel universe is noted.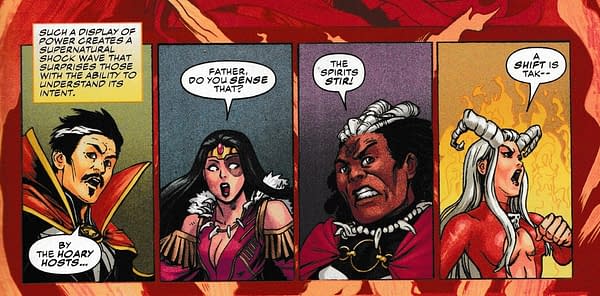 And they do things differently. Everything seems happy, no price has been paid, Ms Marvel and Viv Vision are alive. Of course, that's not how Mephisto works…
Can you tell the price that has been paid? And Mephisto playing with Miles Morales even more than he did Peter Parker…
Champions #2 is out today. Champions #3 on March 6th. Jump on board.
CHAMPIONS #2
(W) Jim Zub (A) Steven Cummings (CA) Aaron Kim Jacinto
• When the dream is at stake, everything you believe in and have fought dearly for, what would you be willing to sacrifice to keep it alive?
• One of the Champions has made a choice that will haunt them for the rest of their days… And now the villain behind that decision has everything they need to shatter the next generation of heroes.
• Jim Zub (AVENGERS: NO SURRENDER, UNCANNY AVENGERS) and Steven Cummings (Wayward, Legends of the Dark Knight) take the Champions into uncharted territory, and the team will never be the same.
Rated T+In Shops: Feb 06, 2019
---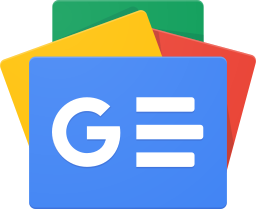 Stay up-to-date and support the site by following Bleeding Cool on Google News today!