I remember looking at earlier printed of Marvelman – Warrior, Eclipse, English collection, French collection, and realised I was able to judge how well a version has been reproduced very quickly by whether you could see the edge of Liz Moran's nipple in one specific scene.
I was a teenager, it was going to happen.
And I can assure you that in today's Marvel's printed version, it is reproduced as well as in the Warrior issue, but without the muddiness of the colours that obscured it in the Eclipse version.
However, the Mass Market digital version has added a little shadow (below). But also assures us that sideboob is fine. It's nice to know where the line is drawn. Or not drawn.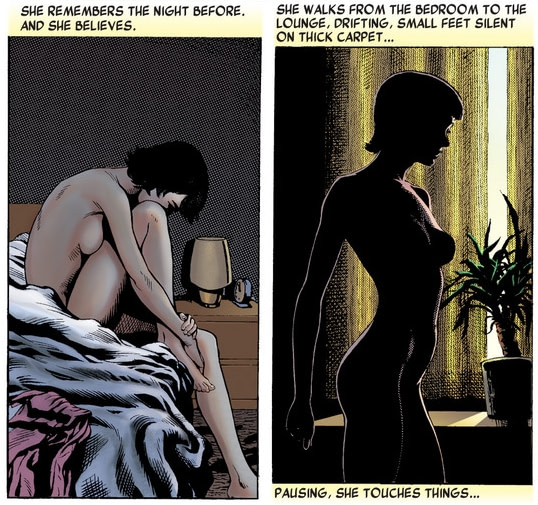 ComiXology also offers a non-Mass Market version with the nipple intact, and also with Liz Moran happy without underwear on the subsequent page. The Mass Market digital version also feels the need to bring back the underwear. Though without any opportunity for Liz to have put them on…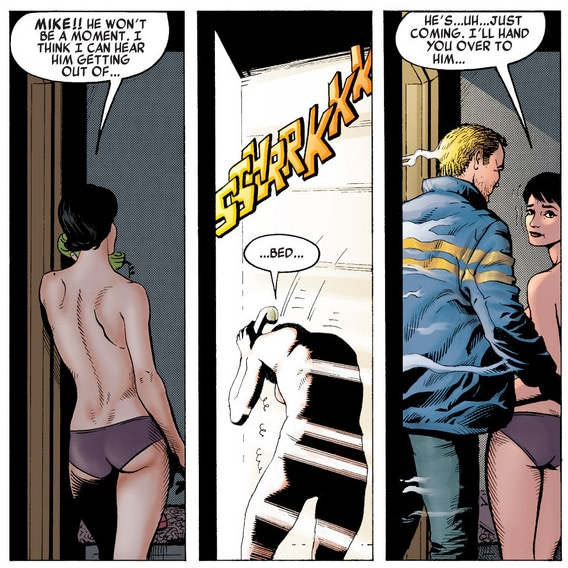 The Rick Veitch issue can't come quickly enough, can it?