J Gray writes for Bleeding Cool: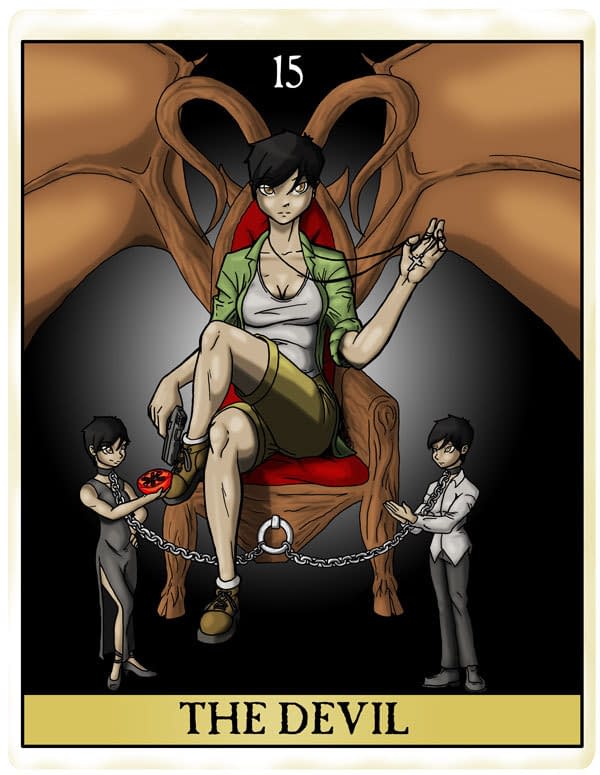 What if there were universes beyond our own? What if the truth of reality was captured in the cards of the tarot? Mysteries of the Arcana explores this in a webcomic that follows the adventures and growing relationship of Chrystalline and Theresa in a tarot-inspired multiverse. These two young women from different universes have been sharing adventure, fantasy, and romance for over 300 pages since 2008.
The uniqueness of the comic lays in the connection to the tarot. Each card of the tarot becomes an entire universe within Mysteries of the Arcana. The Tower, with its accepted meaning of ruin, is a post-apocalyptic wasteland inhabited by anthropomorphic knights and plasticized yuppie zombies. The Devil is a machine-controlled war zone where climate change has become a weapon. The Ace of Cups is a stack of turtle islands swimming in an ocean on the back of even larger turtles. Beyond the multiverse, each character is also connected and empowered by a specific tarot card. A cyberpunk fairy connected to the Moon gains the power of illusion while the jackal warrior connected to the Knight of Swords can clairvoyantly learn the secret of his enemy's defenses.
The current Kickstarter campaign seeks to raise $4,100 to pay for the art and editing of chapter 5. As of 1/17 the campaign has raised $2,783.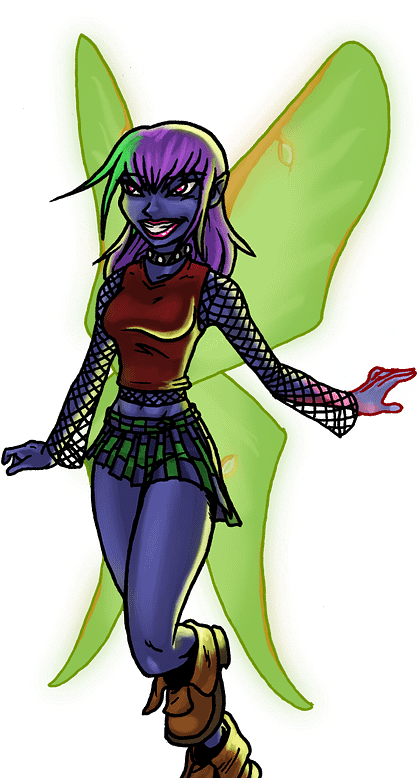 This weekend, we're adding a special, Bleeding Cool goal. If the campaign reaches $3,250 by the end of Monday the 20th every backer who has contributed $10 or more will receive a special Moon tarot card based on Mandrake, the cyberpunk fairy as part of their reward package.
Mysteries of the Arcana. 72 worlds. 2 souls. 1 grand adventure.
Kickstarter campaign: http://www.kickstarter.com/projects/355389852/mysteries-of-the-arcana-chapter-5
Webcomic: http://mysteriesofthearcana.com/
Enjoyed this article? Share it!