Nebraska Woman Wants Local Spider-Man Statue Moved for Demonic Hate Crime
A woman in Lincoln, Nebraska demanded the city's mayor move a Spider-Man statue away from the Lincoln Zoo, calling it anti-Christian, demonic, completely inappropriate for showcase near a family attraction, and a "hate crime against the church," according to a report from the Lincoln Journal Star. The statue, which can be seen at the link, shows Spider-Man's hands shooting a spiderweb, making his trademark "thwipp" hand gesture, which the woman apparently mistook for devil horns.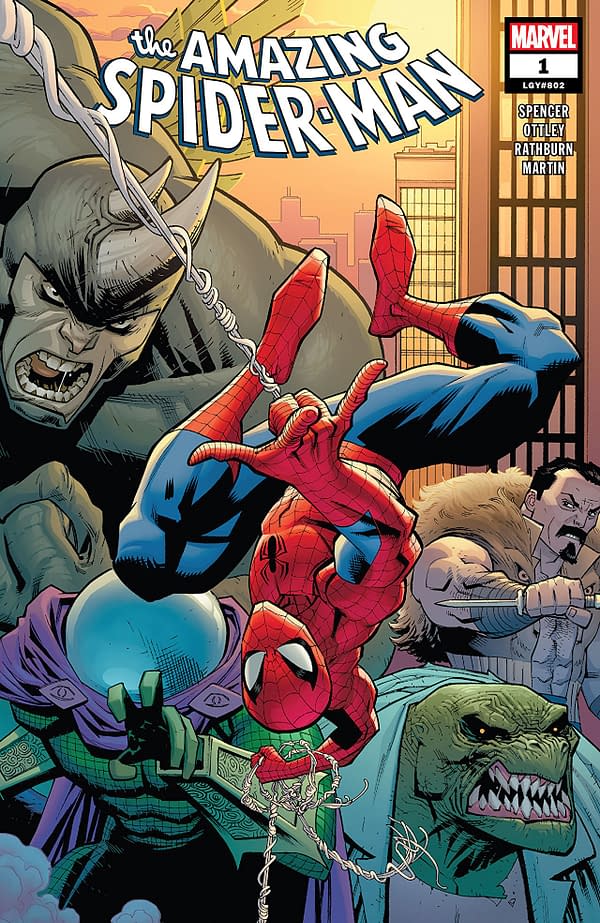 Rather than serving the dark lord Satan, the true purpose of the statue is allegedly to be auctioned off as part of a charity art project called Serving Hands Lincoln. Matt Schulte, chairman of the organization behind the auction, responded to the woman, saying, "The sculpture is most definitely not a devil-related sculpture. It clearly has a very playful child-like intent."
But is it really? This is not the first time there's been confusion over the gesture. Kiss rocker Gene Simmons attempted to trademark the devil horns gesture in 2017, even though he had earlier admitted he began using it as a tribute to the wall-crawler. And Simmons goes by the stage nickname The Demon.
Making matters worse, Spider-Man is famous for once making a deal with Mephisto, Marvel Comics' version of the devil. Spidey agreed to allow Mephisto to erase Spidey's marriage in exchange for saving his dying Aunt May in the Spider-Man storyline One More Day. Not only did the webslinger collude with a devil in the storyline, but he also effectively got a divorce. So really, if you think about it, the woman is right.
Unfortunately, the city of Lincoln is refusing to move the statue anyway.