'New And Improved' Takes A Look At The Downside Of Immortality
Anthony Spay writes for Bleeding Cool:
The great Freddie Mercury once asked, "Who wants to live forever?", which seems like a silly question. Really, though, who WOULDN'T want to live forever? But what if any time you got injured, from the tiniest of papercuts to a bullet to the head, that injury would never heal? What if you'd be forced to feel that pain for eternity, with no way to end it? That's the world where NEW AND IMPROVED takes place, after the latest health food craze has essentially frozen human biology in time.
The story follows Mallory Norris, a single mother, and her 13-year-old daughter Charlie. Because of the secret Mallory and Charlie (and a handful of others) share, they have been targeted by the government agency that has been tasked to find a way to reverse the plague of immortality… Or at least that's what they claim. Having captured Charlie and taken her to an unknown location, Mallory has to find a way to get her daughter back, while evading capture herself. Tara Flynn: I started writing this idea down a few years ago, just toying with the idea of immortality somehow leading to the end of civilization. Usually, when a character is immortal, they are impervious to physical damage too, or at least retain their ability to heal like normal. If you take away the possibility of death, society would be lawless. It would be nuts. The fear of an eternity in pain, though… That's even more powerful than the fear of death. That's the literal definition of Hell.
In the story, the governments of the world use these fears to manipulate the public into sitting quietly. They have legalized all drugs, and even dole out painkillers weekly to keep people docile, while promising to be working on a cure that will be free and available to everyone. In reality, their motivations are much more sinister.
In my "day job", I work in medical research, so I thought it would be fun to have at least some basis in science. There are animals on this planet that are biologically immortal, who essentially regenerate on a cellular level whenever they are about to die. There are also animals whose cells age at such a negligible rate, they appear to be able to live forever. What would happen if those animals' DNA somehow attached to ours? That's exactly what happens in NEW AND IMPROVED.
Once I set the rules for the world the story is set in, the ideas really started to flow. There are lot of horrible things that can happen when you can't die. If you were pregnant when the "plague" hit, you're pregnant forever. Get a hangnail? That's gonna be bothering you for a loooong time. Issue #1 opens with a skydiver whose parachute doesn't open, and… well, you'll have to go to the Kickstarter to see what happens to him.
Anthony Spay: Tara and I have wanted to do our own book for a long time. She has always written as a hobby, but she wanted her work to be published in something other than medical journals. After being mainly a cover artist for the last few years, I wanted to work with some different subject matter myself. When she came to me with the idea, before we were married, I thought it was great because it was a hybrid of some of our favorite genres. She likes Horror, and I like Sci-fi/Adventure. NEW AND IMPROVED has elements of both.
As for the art, I wanted to make sure it is as strong as possible. For me, it is an opportunity to showcase what I can do. I also have a little extra motivation because of the fact that Tara is my wife, and I of course want to make her look good also. Not that she needs it.
We've hired a fantastic colorist, Leonardo Paciarotti, who is doing some great work on ALTERS from Aftershock right now, in addition to some awesome DEADPOOL and YOUNGBLOOD covers with Rob Liefeld. The letterer, Jim Campbell is someone I have worked with a lot over the years, and trust implicitly. Not only is he a great letterer, he has great design sense, and really brings the storytelling to another level. You can see his work in any number of books from multiple publishers, including WWE comics (BOOM) and ANGELIC (Image).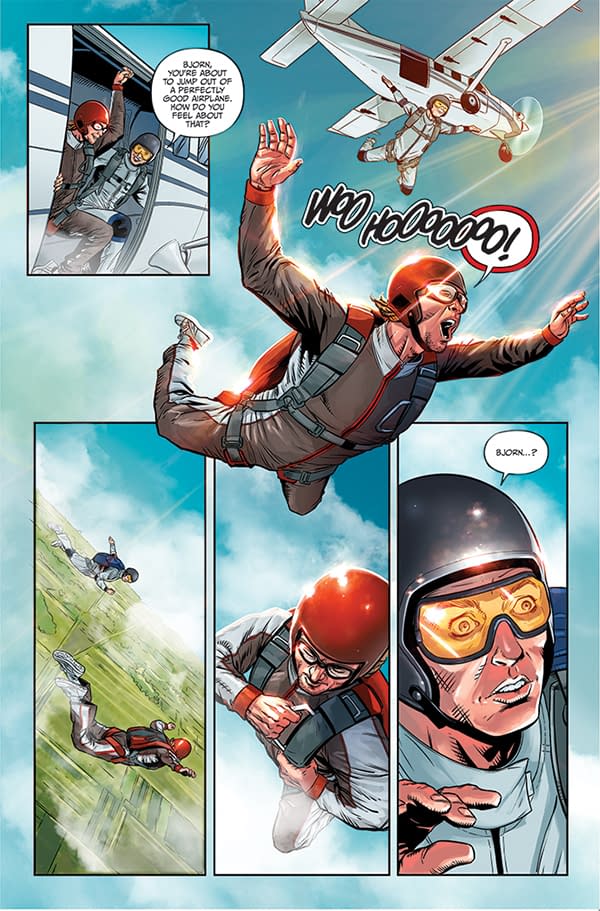 Since we have already met our initial funding goal, our focus now is getting enough funding to do the art for the whole series completed, which is not too far off!
Being funded in the first week, we now can promise our backers that whatever reward they select, you are definitely going to get. And we have some great rewards still available: variant covers, commissions, original art, and other exclusive artwork, from artists like Ariela Kristantina, Mike Capprotti, Ryan Kincaid, John Burgin, and Elias Chatzoudis.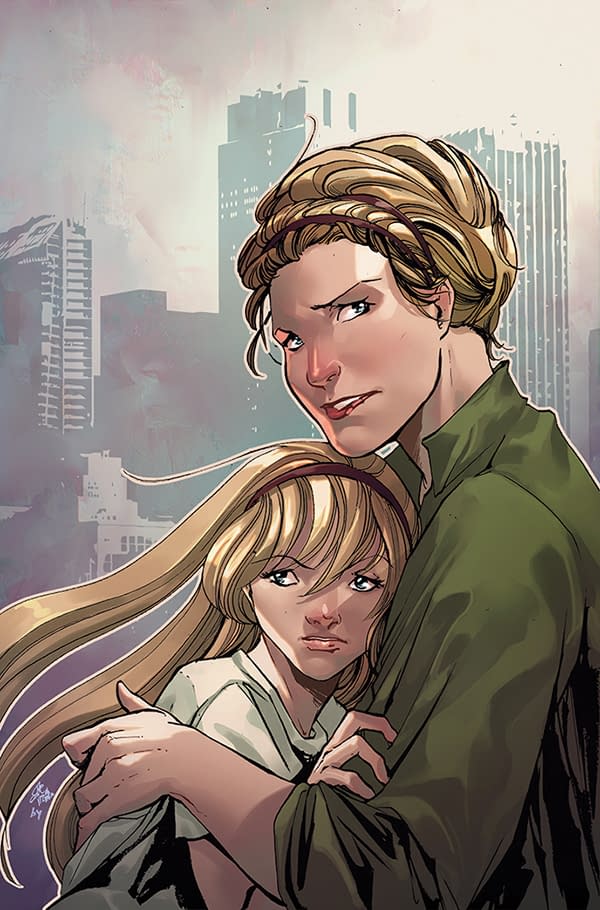 We'd like to offer all of the Bleeding Cool readers an extra incentive, too. When you make your pledge for any physical reward tier, send us a message on Kickstarter that you heard about us here, and you'll get an extra print from Anthony, exclusive only to Bleeding Cool readers through the Kickstarter!
LINK: https://www.kickstarter.com/projects/anthonyspay/new-and-improved