In times of cultural turmoil, nostalgia has become pop culture's go-to vice. We see it on our television, with Stranger Things taking everything we loved about the 80s and making it work today. We see it with film, as adaptations of classic heroes and remakes continue to become the norm rather than the exception. Now, thanks to S. A. Foxe and Daryl Toh, even our smut will now harken back to better, pre-COVID, pre-2020, pre-…all-of-this times with Cheat(er) Code, a new erotica comic from Oni's Limerence Press imprint, which launched back in 2016.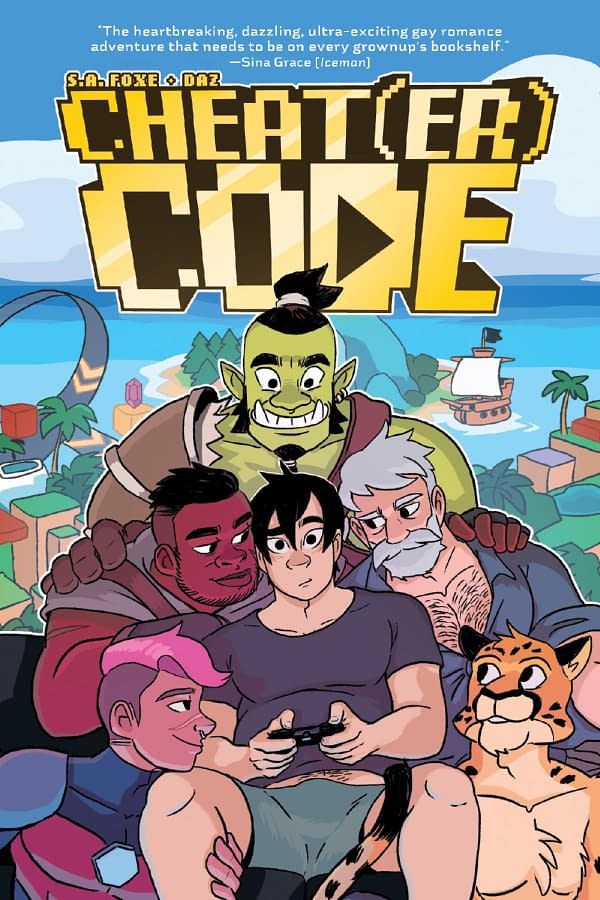 Here's how Oni and S. A. Foxe pitch the comic:
At its core, Cheat(er) Code is more than just a fun adventure story through a series of vaguely familiar video game lands as it follows Kennedy, a young man, as he navigates what he needs to heal a broken heart. A long-time comics enthusiast and geek, author S. A. Foxe had a plan in place from the start. "My goal with the book was always to write something in the vein of Shortbus, with plenty of fun, funny, titillating sex, but a real emotional undercurrent and worthwhile story to prop up the bonking. And to be able to do that while paying tribute to the video games that defined my nerdy gay generation is the pixilated cherry on top."

Kennedy and his boyfriend Seth have been together six years, that is, until the couple gets into a huge, potentially relationship-changing fight. Kennedy turns to his trusty video games to distract himself, but when a random power surge hits, he's transported inside his video game library and quickly Ken finds himself seduced by a silver daddy, rutting with a couple of barbarians from an epic fantasy, and sorting through a lot of confusing feelings about his favorite anthropomorphic cheetah character. Kennedy will need to confront his biggest fears to get back to reality before the game glitches him out of existence, but sometimes, the unexpected (and unexpectedly sexy) is just what you need to hit the reset button.
Foxe had more to say on Twitter about the erotica comic, where he revealed his true identity as a writer of Steven Universe: Fusion Frenzy #1 and Adventure Time Comics #17 in a stunning twist:
I never expected one of my first full-length comic projects would be an uncensored No one under eighteen symbol nerdy erotica, but when @AriYarwood rolls out the explicit-content red carpet and finds someone as talented as Daryl, you take the opportunity and run with it. I've been nervous about how this book would sit alongside the rest of my work (hence the pen name to prevent Amazon confusion), but I'm so, so proud of the STORY weaving in and out of all the sexytimes, and I can't wait for all of you (over the age of eighteen) to read it!
Foxe did also lead the announcement with a warning to potential readers, which I suggest would-be consumers heed.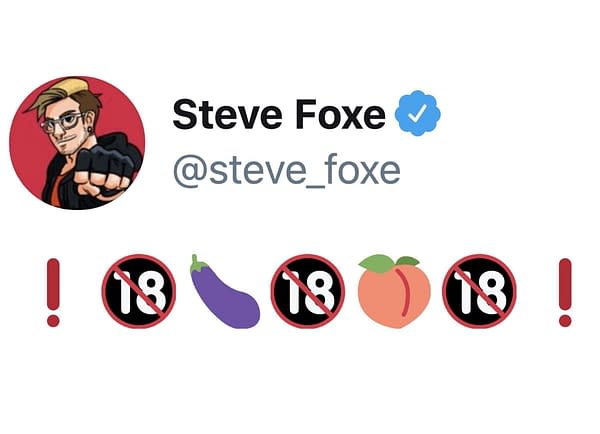 It looks like; however, explicit the content Limerence is offering will be with this new erotica comic, Cheat(er) Code will lean heavily on the nostalgia and the heart. It'll hit stores September 22nd this year, and, if the way things are going is any indication, it'll be a much-needed dose of nostalgia for a new generation of thirsty nerds.
Enjoyed this article? Share it!