New Football Super League is Soccer Equivalent of Image Comics in 1992
No, The Super League is not another Zack Snyder cut. My first analogy was to that of DC and Marvel Comics dropping Diamond Comic Distributors for Lunar and Penguin Random House. But Neil Cameron said it better, it's like Image Comics with Rob Liefeld, Todd McFarlane, Jim Lee, Marc Silvestri, Jim Valentino, Erik Larsen and Whilce Portacio breaking away from Marvel. If they broke away to an Image Comics that was like a really concentrated Marvel. And it has "Super" in its name.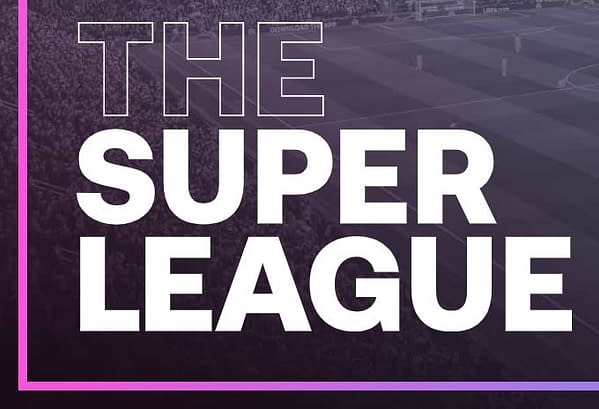 The six biggest English football clubs are Arsenal, Chelsea, Liverpool, Manchester City, Manchester United and Tottenham Hotspurs, And they have all agreed to join the new European Super League alongside Italian clubs AC Milan, Inter Milan and Juventus, and Spanish clubs Atletico Madrid, Barcelona, and Real Madrid, with plans to play matches "mid-week" with three more clubs expected to join, and a women's league intended to be set up alongside it. The plan is that every years these fifteen clubs would play in the league, with five more spaces that other clubs could qualify to join each year. The press release states that all clubs will continue to play in their domestic leagues but that may not be an option.
The move has been condemned by British Prime Minister Boris Johnson, Uefa and the Premier League, with Fifa having previously stated it would not recognise such a competition, and any players involved could be denied the chance to play at a World Cup. Uefa reiterated that, saying players involved with The Super League would be banned from all other competitions at domestic, European or world level and could be prevented from representing their national teams. The ESL has already sent a letter to Fifa president Gianni Infantino and Uefa boss Aleksander Ceferin issuing notice of legal proceedings in European courts designed to block any sanctions. Uefa released a joint statement with England's Football Association, the Premier League, the Spanish Football Federation, La Liga the Italian Football Federation, and Serie A, against the new move.
Boris Johnson commented that the government was "going to look at everything that we can do with the football authorities to make sure that this doesn't go ahead in the way that it's currently being proposed" and saying "I don't think that it is good news for fans, I don't think it's good news for football in this country… These clubs are not just great global brands – of course, they're great global brands – they're also clubs that have originated historically from their towns, from their cities, from their local communities, they should have a link with those fans, and with the fan base in their community. So it is very, very important that that continues to be the case. I don't like the look of these proposals, and we'll be consulting about what we can do."
The belief is that by The Super League taking the six main clubs from the existing Premier League, that the new league would destroy domestic leagues,
Real Madrid president Florentino Perez is the first chairman of The Super League and Manchester United co-chairman Joel Glazer will be a vice-chairman. Juventus chairman Andrea Agnelli has resigned from the Uefa executive committee and Manchester United executive vice-chairman Ed Woodward and Manchester City chief executive Ferran Soriano have stood down from their roles at Uefa. All twelve clubs have resigned from the ECA and from the board.
Right now it's just the English, Spanish and Italian. France's President Emmanuel Macron welcomed French clubs refusing to join – unless of course they are the final unnamed three.
The ECA said it "strongly opposed" the league, while the Football Supporters' Association said the plans were "motivated by nothing but cynical greed". Fan groups have also spoken out against the move, including Liverpool supporters' group Spirit of Shankly (SOS), Chelsea Supporters' Trust, Arsenal Supporters' Trust, Manchester City's Official Supporters Club, Manchester United Supporters' Trust, and Tottenham Hotspur Supporters' Trust speaking of betrayal and selling out.
Either way, outside of the USA, The Super League is the biggest news on the planet right now. The coronavirus can take a back seat.