Posted in: Comics | Tagged: christopher hastings, David Nakayama, forbush man, gurihiru, Jay Fosgitt, legacy, marvel, marvel legacy, nick spencer, not brand echh
---
Nick Spencer Leads Creative Team Of 'Not Brand Echh' For Marvel Legacy In November
Will Forbush Man be revealed to be a secret Nazi?! Last but not least of Marvel's slow burn November solicitation rollouts today is Not Brand Ecch, returning as one of several series getting one-shot revivals for Marvel Legacy.
Now, we know (some of) the creative team for the book, and the first name is Twitter pundit and Secret Empire writer Nick Spencer. Spencer will be joined by writers Chris Hastings, Jay Fosgitt, and Franco-Belgian cartoonist More. More also has an art credit on this one, along with Jay Fosgitt and Gurihiru, while David Nakayama drew the cover pictured above.
With a Legacy number of 14, Not Brand Echh (as the cover says) or Not Brand Ecch (as the solicit revealed EXCLUSIVELY on IGN says) will be an interesting project in 2017. From the constant rehashing of old glories, nonstop super-mega-crossover events featuring heroes vs. heroes, editors and creators acting like knobs on Twitter, superheroes behaving like fascists even when they aren't secret members of Hydra, shameless and unrepentant price gouging, and an insane reliance on variant covers, hyperbole, and other empty gimmickry to sell comics over quality storytelling, real-life Marvel is basically a parody of itself already… so what's left for this comic to satirize?
What we're saying is, the title no longer means the same thing it once did. Marvel *is* Brand Echh.
Look for this in stores in November.
NOT BRAND ECCH
Forbush Man Returns!
Writer: Nick Spencer, Chris Hastings, Jay Fosgitt, and more!
Art: Jay Fosgitt, Gurihiru, and more!
Cover: David Nakayama
Get ready to break the internet, folks, because FORBUSH MAN IS BACK – and he's ready to take over the comics industry! Meanwhile, Captain America, Gwenpool, and more are…not quite themselves these days. Featuring stories by NICK SPENCER (SECRET EMPIRE, CAPTAIN AMERICA) CHRISTOPHER HASTINGS (GWENPOOL, VOTE LOKI) JAY FOSGITT (My Little Pony, Bodie Troll) and many, many more!
---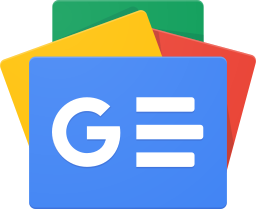 Stay up-to-date and support the site by following Bleeding Cool on Google News today!