Nick Spencer's Twitter Account Lurks in the Shadows of Spider-Man 2099 #1 [Preview]
Spider-Man 2099 #1 is in stores from Marvel Comics tomorrow, by Nick Spencer and Jose Carlos Silva, continuing the 2099 mini-crossover event spinning out of Amazing Spider-Man. Why does their need to be a Spider-Man 2099 comic when Spider-Man 2099 is also starring in the regular Spider-Man comic which is labeled 2099 for the crossover? The answer is simple: $$$$.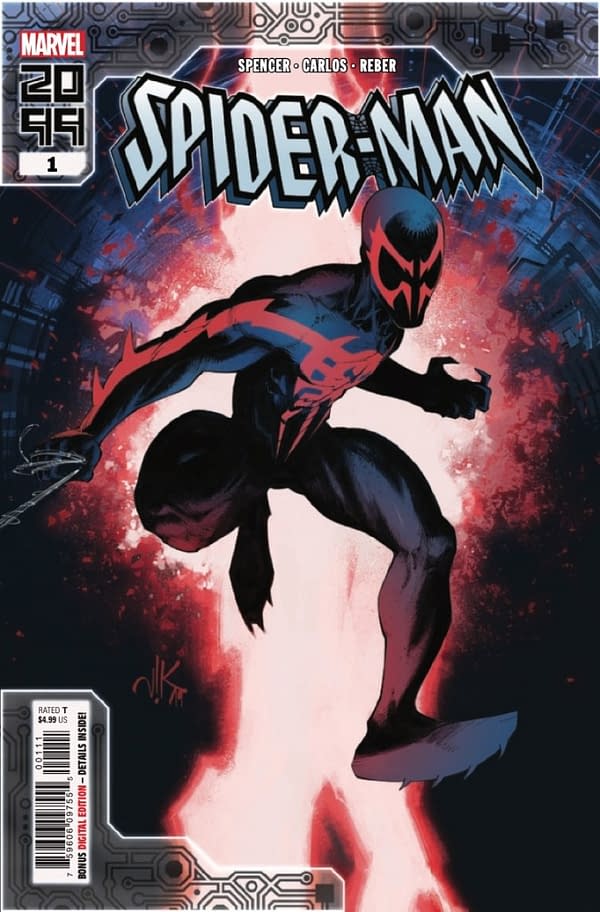 But you know what, we're gonna cut Nick Spencer some slack here. We have to admit, it's been easier to enjoy his comics since he took a permanent vacation from Twitter. And we understand it's gotta be hard for him, with an election coming up and all. So if he needs to publish extraneous tie-ins to crossover events to keep busy, so be it. We understand.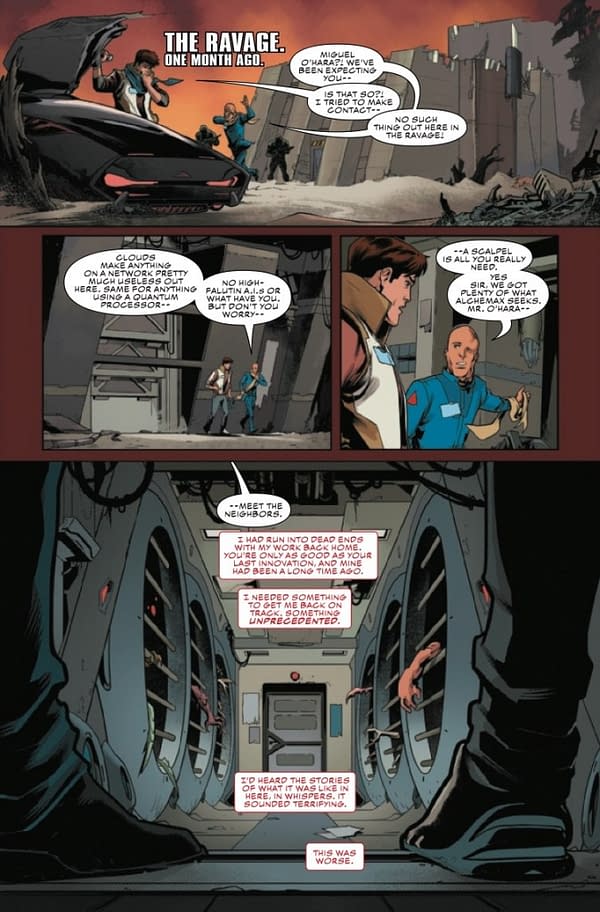 In any case, Miguel O'Hara is investigating some kind of catastrophe which resulted in mutations gone hideously wrong. What else would you expect from a Marvel future?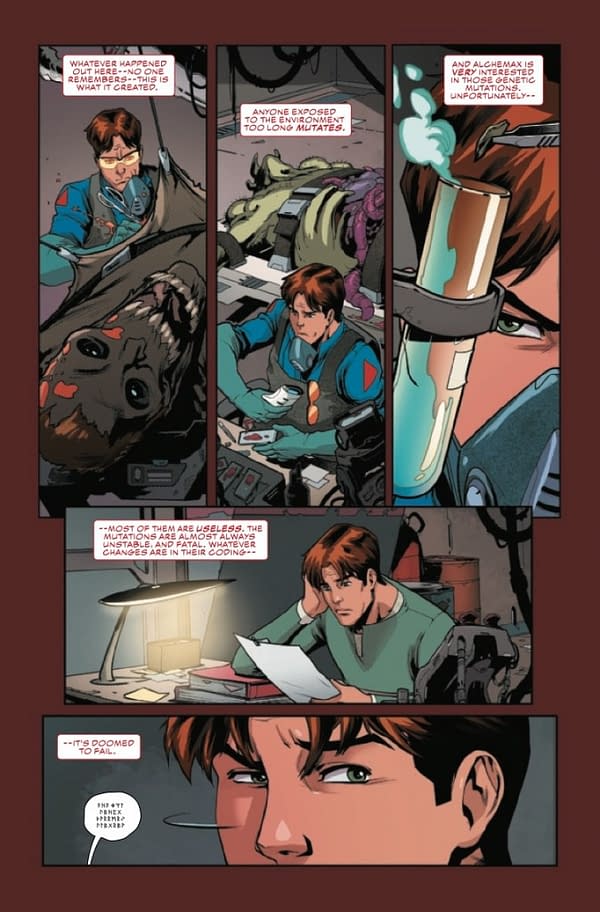 But the more we look at this preview, the more it feels a little more personal than the rest of these tie-ins. Do the failed mutations represent the wreckage of Nick Spencer's tweeting? And this grotesque creature lurking in the darkness, whispering to Miguel O'Hara… does it represent the sleazy pull of twitter addiction, always there in the shadows, calling, calling, calling?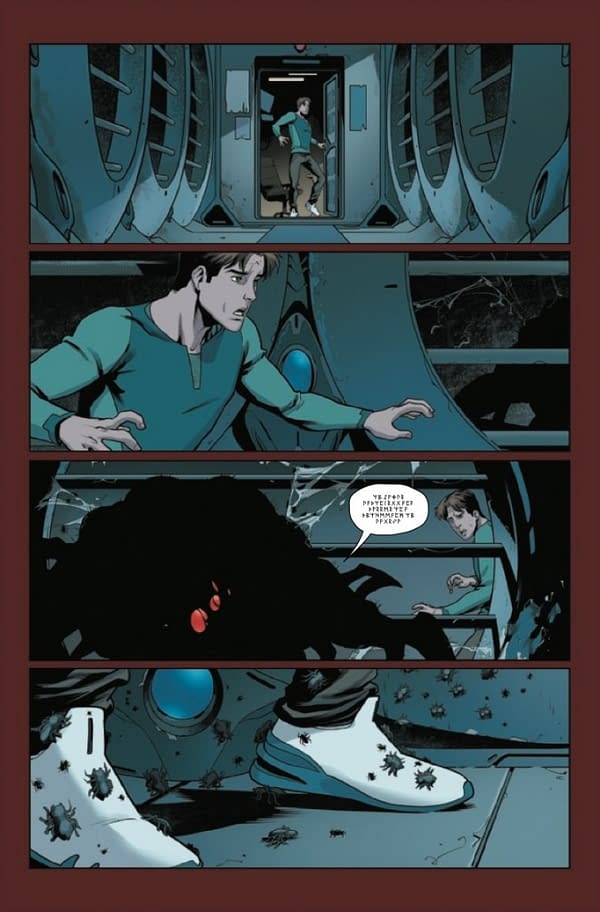 We'll find out if our theory is correct when Spider-Man 2099 #1 hits stores on Wednesday.
SPIDER-MAN 2099 #1
OCT190923
(W) Nick Spencer (A) Jose Carlos Silva (CA) Viktor Bogdanovic
• Miguel O'Hara is a rising star at Alchemax, but his world is about to come crashing down.
• The future of the Marvel Universe is about to die and the world needs a hero.
• As Miguel faces a destiny he's tried to run from all his life, the secrets of 2099 begin to unravel here.
Rated T
In Shops: Dec 11, 2019
SRP: $4.99