Nightwing Seeks Answers on Didio's Departure in Nightwing #70 [Improbable Previews]
Every so often (but seemingly less so since we started this column), comic book publishers accidentally send out unlettered previews, showing us what the characters are doing but not what they're saying. What a boner! In Improbable Previews, we correct this mistake by putting the words back in, using our best guess at what they are based on decades of time wasted reading comic books. We can't guarantee 100% accuracy, of course.
In this issue of Improbable Previews, we take a look at upcoming events of Nightwing #70 as Dick Grayson learns the news of Dan Didio's departure from DC Comics. How does he react? Read on!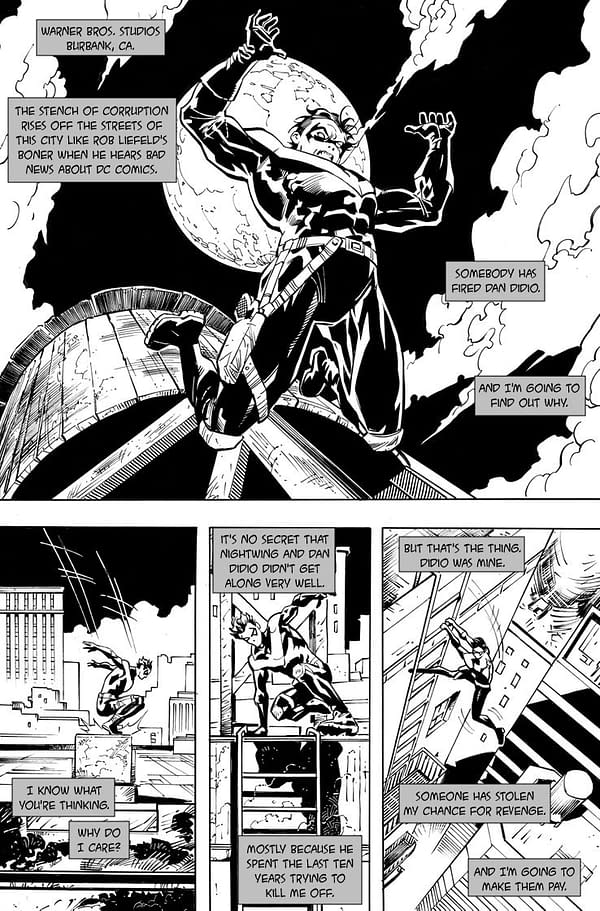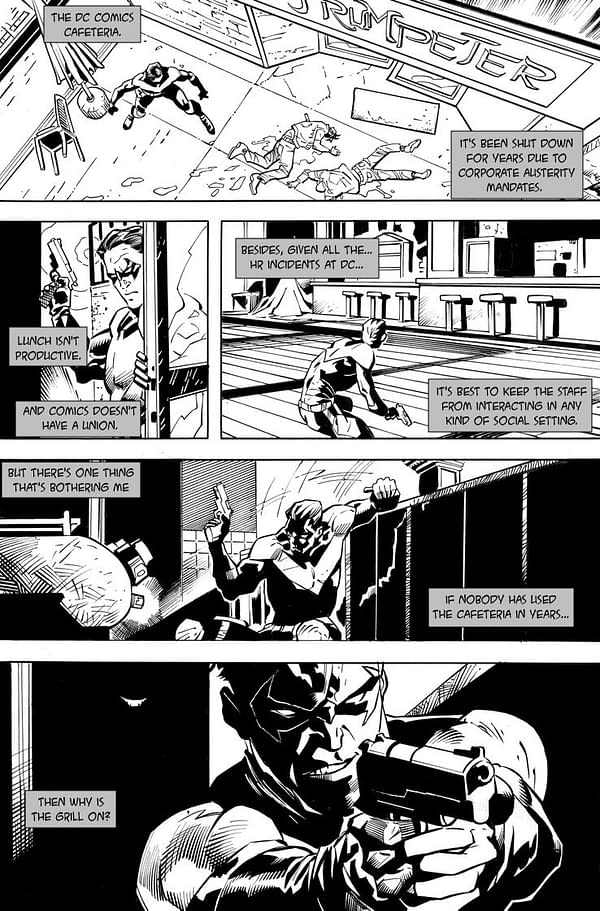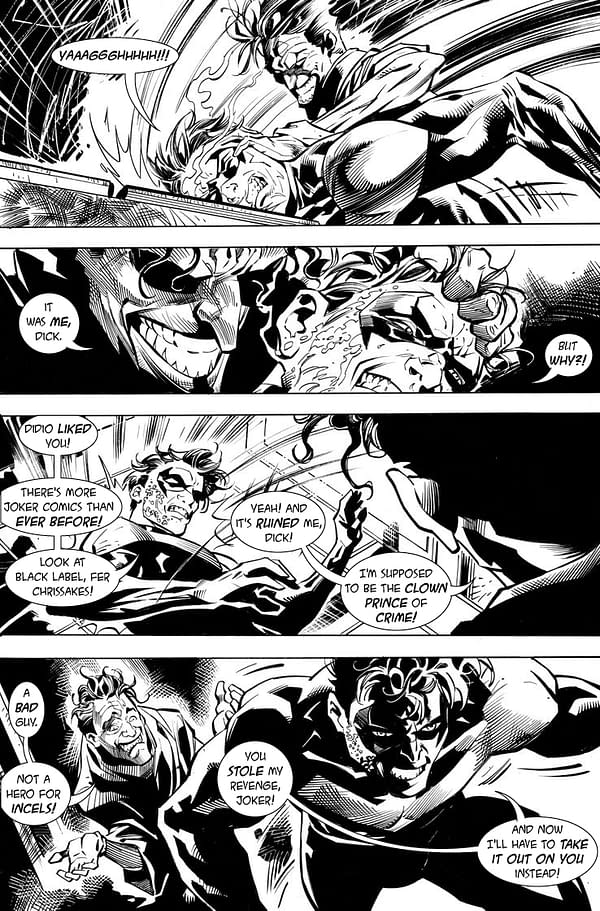 Nightwing #70, by Dan Jurgens and Ryan Benjamin, hits stores in March.
NIGHTWING #70
JAN200568
(W) Dan Jurgens (A) Ryan Benjamin (CA) Mike Perkins
How many Nightwings does it take for one Joker to strike to get to the real one? Four Nightwings. And that's not even the punchline-how will Ric interact with the Joker when he's not quite sure which one of his two memories is the real one…and exactly how dangerous this clown standing before him is?
In Shops: Mar 18, 2020
SRP: $3.99
Read more: