NYCC Shocker: Zac Thompson and Lonnie Nadler Are Going to Ruin Apocalypse
At the New York Comic Con X-Men panel Sunday, the rising star writing duo of Zac Thompson and Lonnie Nadler had a bold proclamation for X-men fans: they're going to ruin Apocalypse.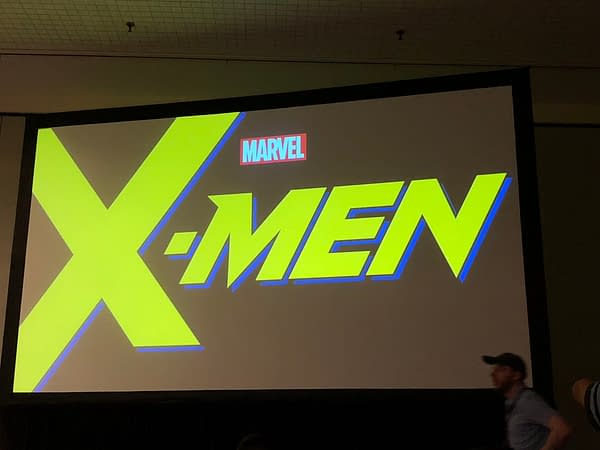 The pair are writing an Apocalypse backup story in this month's X-Men Black one-shots, which started in last week's bestselling X-Men Black: Magneto. The story sees Apocalypse lose his mutant powers and become what he fears most: a human!
"We're going to ruin this character for a lot of you," said Thompson at the panel.
"He's just so evil that its hard to make you like him, so we didn't do that," said Nadler.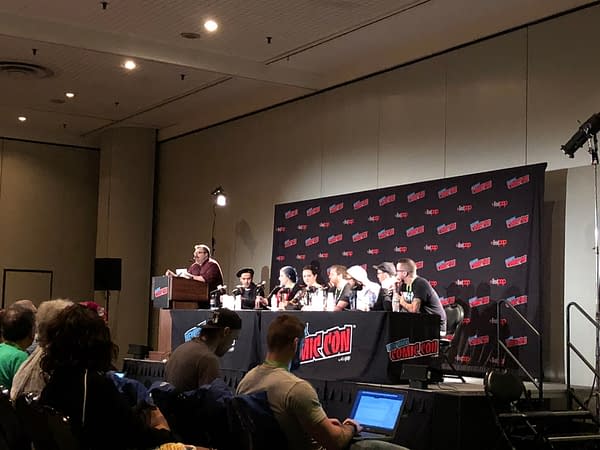 The X-offices didn't stop there, however, with X-Editor Jordan White threatening to literally transform into a supervillain himself, saying of spineless interdimensional capitalist Mojo: "Some day, I'm sure, I will grow into him."
Stay tuned for more breaking news like this live from New York Comic Con, with Bleeding Cool's Madeline Ricchiuto sending us updates from the floor.