Bleeding Cool Bestseller List 31st May 2015 – Old Man Logan Joins The Fight Club This is the Top Ten Bleeding Cool Bestseller List, as compiled by a number of comic stores from their sales on Wednesday and Thursday. It measures what are known as the "Wednesday Warriors", those who can't wait to the weekend to get this week's comics. We salute you, and the keenness you bring to your passion.
And the Secret Wars crossovers hit with a bang, with Old Man Logan doing this week what A-Force did last. It's no coincidence that these will be two series that Bleeding Cool hears will survive the Secret Wars. But the final issue of Convergence doesn't do too badly either, and Infinite Gauntlet also performed well. But it's Fight Club 2 that beats most expectations, the comic book film sequel to a 1996 novel and 1999 movie grabbing a very high spot and being a number of the stores' bestseller of the week.
1. Old Man Logan #1
2. Convergence #8
3. Infinity Gauntlet #1
4. Fight Club 2 #1
5. Secret Wars 2099 #1
6. Inhumans: Attilan Rising #1
7. Inferno #1
8. Sandman Overture #5
9. Outcast by Kirkman & Azaceta #9
10. Secret Wars Journal #1
Thanks to the following retailers
If you'd like to join them, please contact richjohnston@gmail.com. And they had this to say…
Secret Wars spin offs are red hot. Convergence 8 did really well. The Inhumans finally see some customer love after so many tries by Marvel. Out of all the weeks in May this week was our best for comic sales. Hoping the trend keeps going into June.

Fight Club takes the #1 spot. This is a first for us with Dark Horse and hope its a new trend for this publisher. Marvel takes 7 spots and DC takes #4 with its final issue of Convergence. Invisible Republic and Providence take the #7 and #8 spot. This was probably our first basic week in several months. The push for more trades is becoming bigger every week as more new fans are coming into the shop.

With the non stop "leaks" of the upcoming Suicide Squad movie even more people have started checking out back issues of Harley Quinn and Suicide Squad. I keep thinking there will be a week with at least a break in demand for the titles but so far I have been wrong. Ryan Reynold's promoted the heck out of the upcoming Deadpool movie which has kept the merc with a mouth's comics very popular. Hats off to Ryan for backing Deadpool so well.

Not surprised to see Old Man Logan top our charts. Of all of the Secret Wars tie-ins, this was the one that intrigued our customers the most. Convergence almost beat it out. Seems like a lot of people jumped onto the final issue to see what all the fuss was about. Fight Club 2 brought in a lot of new faces and lapsed readers, as did the long awaited fifth issue of Sandman Overture.

The first rule to Fight Club 2 #1 is to kick the crap out of all the competition. The second rule is Jared Leto them and then take them to the hospital. Nothing came even close to taking the top spot. Still a great week and next week will be even better with three Star Wars books.

Interesting to see how many people bought Convergence #8 with some variation of the comment, "I hope it's not as bad as the rest of the series–maybe something actually happens that makes sense." If Convergene #8 Sandman: Overture hadn't had two covers (with some diehard collectors picking up one of each), DC would have only had one title in our Top Ten… and that one would have been at the bottom of the list rather than in the top half.

Civil War is what is being hunted down with all the cross-overs…i do mean everything. Even the after-math issues are being gobbled up.

Strong sales on DC Silver Age continue. So do abysmal sales on DC 2015 titles. Also have seen some interest in lower-priced Gold Key & Charlton back issues. "I can get a lot of these for less than the price of a new comic!" one customer commented.
---
---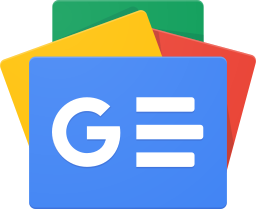 Stay up-to-date and support the site by following Bleeding Cool on Google News today!