Opening Night: Orbital Space London's Shaky Kane & Krent Able Gallery
Orbital Space, the combination comic book shop and art gallery turned it up a notch last night with the new Shaky Kane and Krent Able gallery exhibition sitting alongside other artists now on display. With a combination of booze, a violinist, and impossible chiselled/curved young people flocking, Orbital definitely moved its notch from comic book store to genuine West End art gallery in a way I haven't seen a comic book store move before. Here's a video and bunch of hastily snapped photos from the night. Find it on 8 Great Newport St, London WC2H 7JA.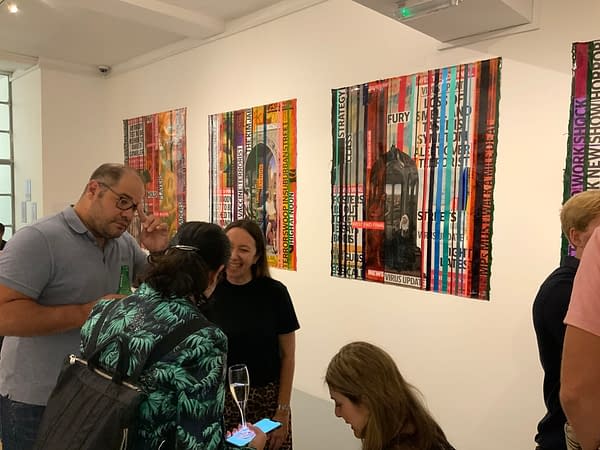 The gallery space opened with work from JRoldan, his "Diary Of Erroneous Times"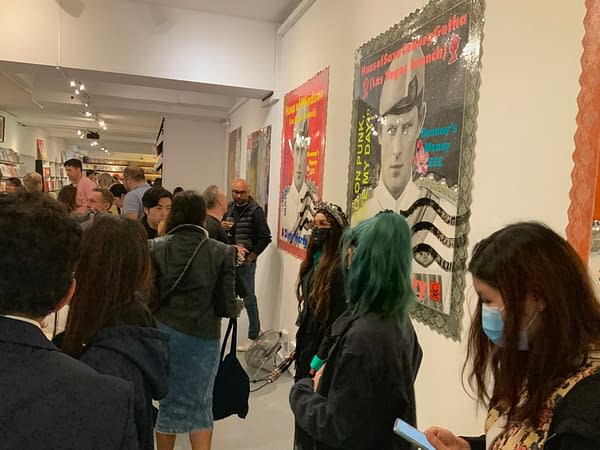 Masks are no longer compulsory… so they dropped off pretty sharpish. Everyone I spoke to was double-vaxxed though.