Pepe The Frog Creator Matt Furie Pursues Legal Action Against Alt-Right
Matt Furie, creator of the non-racist stoner Pepe the Frog, has been fighting to regain control of his character from the alt-right white supremacists who have appropriated it as a hate symbol. Furie recently sued Eric Hauser, who had written a children's book starring Pepe which Furie's lawyers said "espoused racist, Islamophobic and hate-filled themes, included allusions to the alt-right movement and was deliberately targeted at children." Hauser also lost his job as a middle school assistant principal after releasing it. A settlement in the case forced Hauser to donate all profits from the book to a Muslim advocacy organization. That was only the latest episode in Furie's quest to restore Pepe's representation. Furie previously spoke out against the character's misappropriation and even killed Pepe off in a Free Comic Book Day comic. But he later had a change of heart, using Kickstarter to bring the frog back from the dead, asking the Anti-Defamation League to remove Pepe from its list of hate symbols, and even selling some nice enamel pins featuring the character.
And now, Furie and his pro-bono lawyers at Wilmer Cutler Pickering Hale and Dorr LLP have taken the fight to the big leagues, sending cease and desist orders to Richard Spencer, Mike Cernovich, and Reddit's /r/TheDonald subreddit, and DMCA takedown notices to Reddit and Amazon to remove unauthorized uses of Pepe's image in websites and consumer products.
"[Furie] was very serious when he said that we wanted to make clear that Pepe was not the property of the alt-right and couldn't be used by the alt-right," said lawyer Louis Tompros in an interview with Motherboard. "But actions speak louder than words and we wanted to make sure we were backing up that statement against entities that were misappropriating the Pepe character and image. That's what we've been doing over the past few weeks."
Following the Motherboard article, alt-right personality Baked Alaska took to Twitter to claim that Furie's suit will never hold up in court:
https://twitter.com/bakedalaska/status/909867990312615937
https://twitter.com/frankvanhoof93/status/909868641725927424
https://twitter.com/bakedalaska/status/909870065427681280
https://twitter.com/bakedalaska/status/909871185172643840
But cartoonist Matt Bors jumped in to point out:
https://twitter.com/MattBors/status/909896164429807616
https://twitter.com/bakedalaska/status/792896260487258112
The battle for Pepe's soul has just begun! We'll keep you posted.
---
---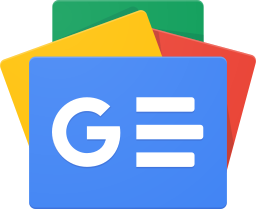 Stay up-to-date and support the site by following Bleeding Cool on Google News today!