Phoenix Walker Stalker Rescheduled to September, Fan Fest Portland Refunds Begin to be Issued
Last year, the international Walker Stalker/Heroes And Villains/Fan Fest conventions, with shows across the USA and Europe, announced two new shows: Walker Stalker Con Phoenix and Fan Fest Portland for 2019.
Walker Stalker Con Phoenix was announced in August for the end of January, and Fan Fest Portland was announced for last weekend.
However, in December both were canceled, just a month out. The show stated that 'Refunds for Event Admission and Photo Ops will be processed automatically.' but they seemed hard to come by.
Yesterday, it was announced that Walker Stalker Phoenix Con 2019 has been rescheduled to September and the show states that tickets bought will now be valid for that show. Regardless of what travel or accommodation arrangements had been made for January or if people could make the new date.
Now, it seems that some have begun to receive refunds for Portland. Some of them…eventually…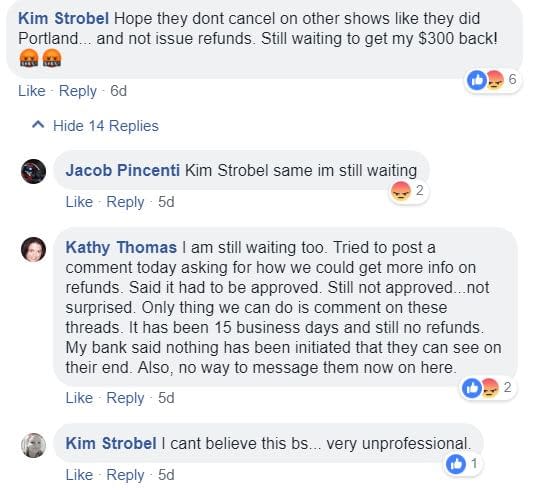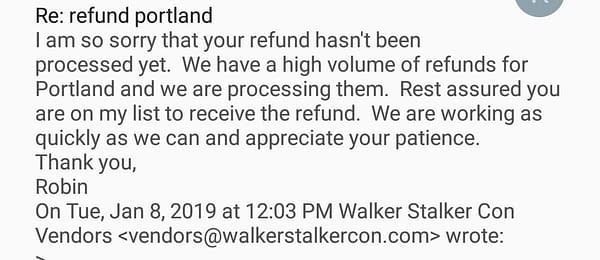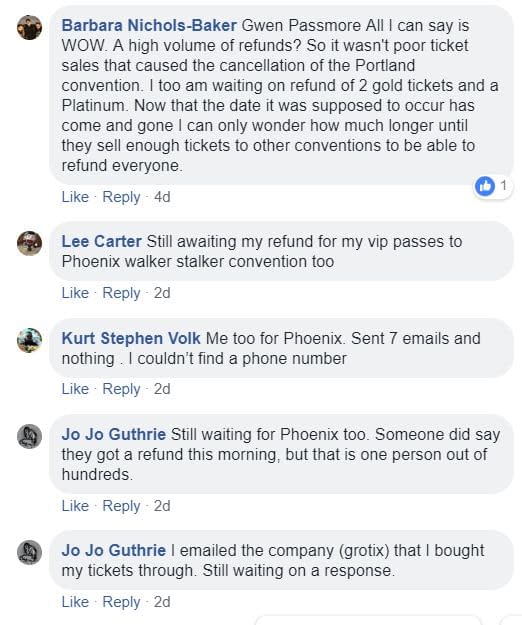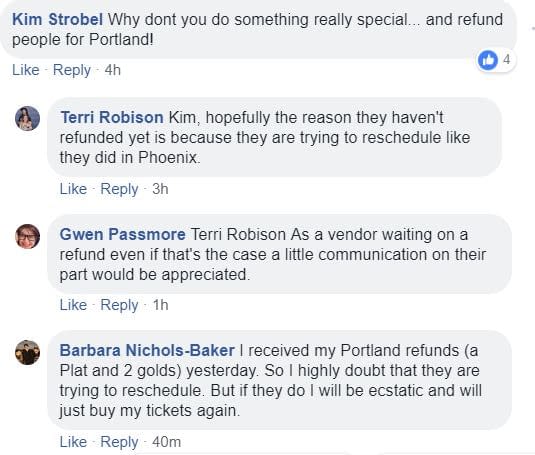 Good luck everyone. Maybe a word with your credit card company is in order? Still, it made for a handy interest-free loan for the organizers which may have helped cover some of the expenses incurred by the delay and/or cancellations…
Let us know of any more developments.