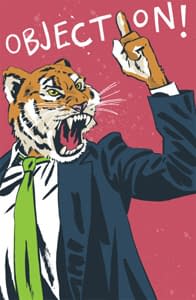 Chris Thompson writes for Bleeding Cool… just before he heads off to Malta!
[audio:http://popculturehound.net/podcast/PCHPodcastEpisode18.mp3]
Taylor and I have mixed views about this week's Marvel Now! books, and find we don't see eye-to-eye with Daniel Way's Thunderbolts #1 or Jonathan Hickman's much-anticipated Avengers #1.
Taylor also chats with Ryan Ferrier (Tiger Lawyer and Challenger Comics) about his career thus far, how Challenger came to be, and where things are going next. Plus we enjoy our first sample of BrewDog Craft Beers, starting with their classic 5am Saint.
To get in touch, discuss sponsorship opportunities or submit projects for consideration, please email reviews@popculturehound.com. You can also follow me on Twitter: @popculturehound.
Taylor Lilley Twitter: @capelessT
Ryan Ferrier Twitter: @ryanwriter
Ryan Ferrier's website: rferrier.tumblr.com
Tiger Lawyer website: tigerlawyer.tumblr.com
Challenger Comics website: readchallenger.com
Enjoyed this article? Share it!